Although we weren't the biggest fans of turn-based strategy game XCOM 2, it seems that developer Firaxis Games thinks it demands a bigger audience. According to a listing on German retailer 4U2Play spotted by Twitter user Mazyx, you can expect XCOM 2 on the PS4 and Xbox One this year.
At the moment the listings lack box art but does claim a November 30 release date. The price seems to be on par with a budget release, pegged at 47.99 Euros (marked down from 49.99 Euros), which should see it be priced at around $40 to $50 in other regions. Other than that, information is scarce on the site with further details unavailable. Amusingly, XCOM: Enemy Unknown was available on the PS3 and Xbox 360 at the same time it hit the PC.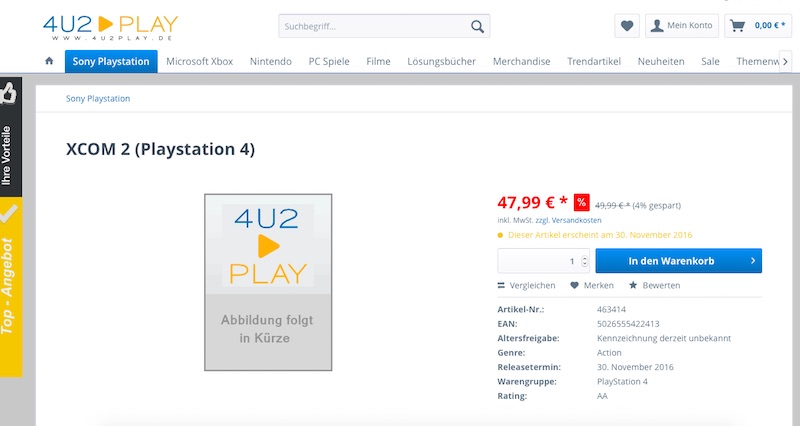 Previously we've seen other retailers leak the existence of games prior to their official reveal such as Battlefield 1. And with publisher 2K not revealing XCOM 2's sales figures and the game not even hitting one million sold on PC as per Steam Spy, a PS4 and Xbox One release might just be what's needed to see it succeed. Hopefully it isn't as buggy as it is on the PC.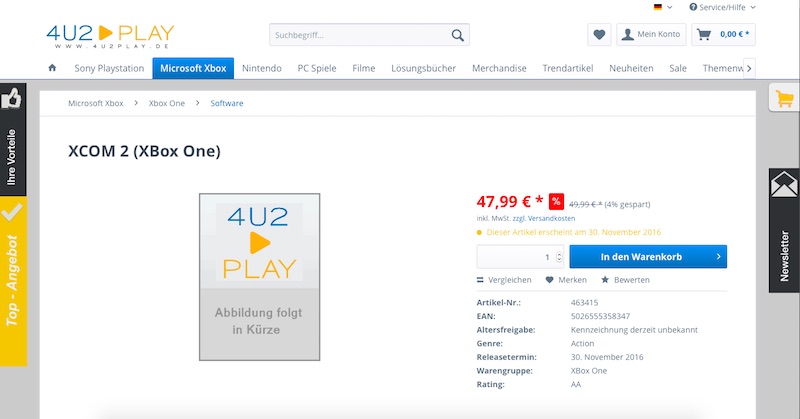 In our review of XCOM 2, we couldn't help but feel that it's a good game underneath the plethora of odd design decisions and glaring omissions, it's just that the wrong set of features were prioritised in production. 
Would XCOM 2 on the PS4 and Xbox One tempt you to give the game a second chance? Let us know in the comments.
For the latest tech news and reviews, follow Gadgets 360 on Twitter, Facebook, and Google News. For the latest videos on gadgets and tech, subscribe to our YouTube channel.
Related Stories