One of the more fascinating aspects of the Xbox One and its lineup of first-party exclusive games in India is their availability. They were exclusive to Amazon for almost a year. This was followed by availability at Microsoft Priority Stores (MPS) - brick and mortar stores that sell Microsoft products in the country - and at other online retailers, namely Flipkart and Snapdeal, in addition to Amazon.
This meant buying an Xbox One and games like Halo 5 and Forza 6 was an exponentially tougher task when compared to the PS4 or even the Wii U, both of which were available at offline retail. And it appears that better sense has prevailed.
Eagle-eyed readers of Gadgets 360 have informed us that Xbox One exclusive games like Halo 5 and Rise of the Tomb Raider are available at game stores across the country at a lower price than their MRP (Rs. 3,699 instead of Rs. 4,699). Even more interesting is that the distribution label at the back of their boxes states that they're official product.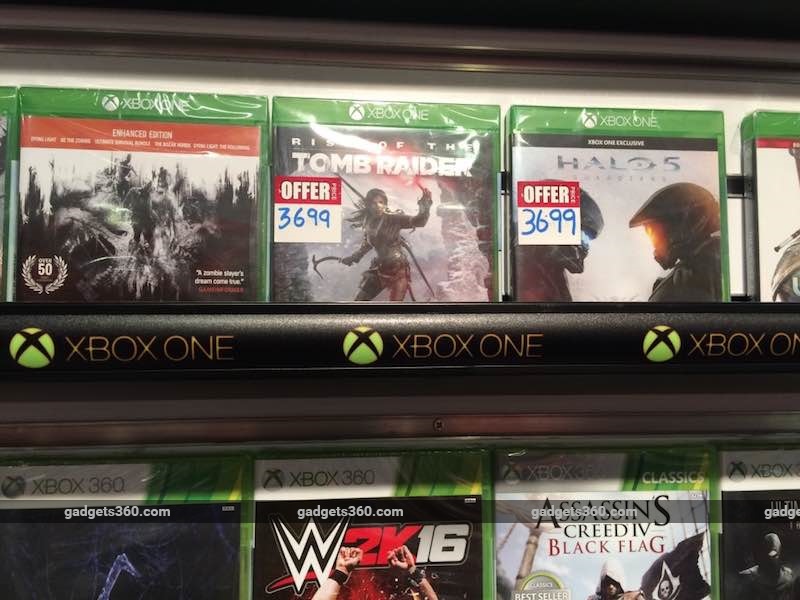 "Yes these are officially sourced games," a Mumbai store owner confirmed to Gadgets 360. "The sub-distributor for Xbox One and Microsoft games in the region supplied us with them."
A quick check with a few other stores in the city verified his claims. Sunder Electronics, a Mumbai-based sub-distributor for Microsoft has been supplying games from Redington - Microsoft's official distributor - to stores in the entire Western region of the country. What's more is that newer games like Quantum Break will be available as well.
"We were offered Quantum Break for Rs. 3999 less 20 percent," a salesman at a game store explained. "We've seen some demand for Xbox One games so we should be bringing it in."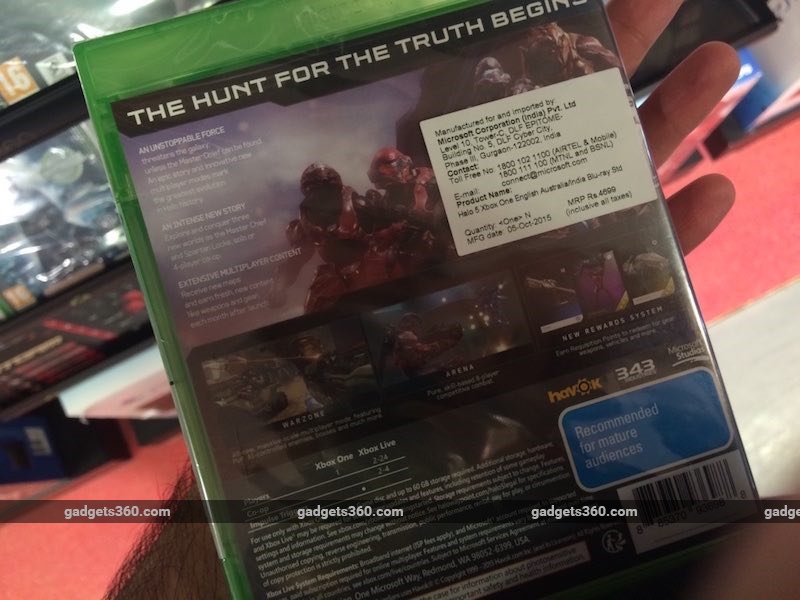 In addition to this, consoles should be available at independent stores widely soon.
"We should be getting the Xbox One, with warranty next week," a game store manager told us. "Seeing how Sony's PS4 supply has been erratic, it will be good to have something in stock."
And it isn't just independent or specialist game stores either.
"We have been asked [by the distributor] to include the Xbox One in our quarterly planning," reveals a buyer for a large format consumer electronics store. He believes that his store should be stocking it around the beginning of Microsoft's fiscal year - which starts in July - if not earlier.
It would make sense to bring the Xbox One to offline retailers because the Xbox 360 is available at bigger chain stores like Croma and Landmark. Something that was an online exclusive for the better part of a year.
All of this would be in direct conflict with Microsoft India Chairman Bhaskar Pramanik's comments on the matter earlier this year. He staunchly defended the company's narrow distribution strategy.
"We found that it actually helped us reduce our costs considerably because Xbox is a product that has a very niche and targeted [audience]," Pramanik said at the time. "The ability that we have when it is done through online is to really understand who is showing interest - what kind of customer, what is the background, the [customer] profile - that helps us with analytics and being a lot more efficient. We found that the online channel is a very efficient way in which to distribute products that may not require mass distribution."
Right now, Microsoft doesn't seem to be aware of these new developments.
"As of today, Xbox One, Xbox One accessories and games are available on Amazon, Flipkart, Snapdeal, and select Microsoft Priority Stores across India. We have nothing else to announce at the moment," said Microsoft spokesperson to Gadgets 360 in an emailed statement.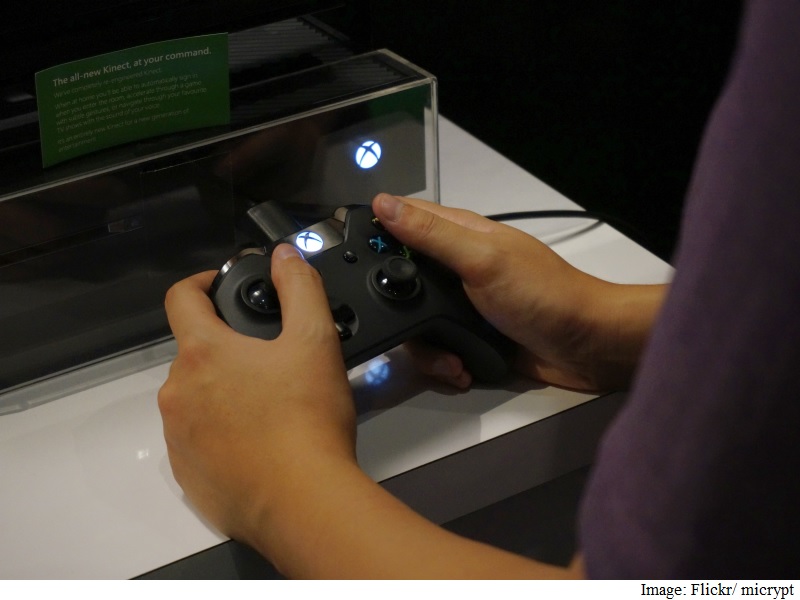 For Sunder Electronics part, a representative of the company replied to our query of wider availability of the Xbox One and its games with a curt "not yet" via email. It may possibly imply such an expansion is in the works, though there's ample proof of games already in stores.
We have reached out to Redington for comment and will update this story if we hear from them.
Nonetheless, we'd expect an official confirmation of this sooner rather than later. Sony doesn't exactly have the best reputation when it comes to PS4 supply in the nation. A wider reach for the Xbox One could just be what's needed to give the industry a much needed jolt. Even more so with hotly anticipated titles like Doom and Uncharted 4 on the horizon.