As anticipated, Valve announced a host of products and technologies at the Game Developers Conference 2015 (GDC 2015). These include Steam Machines, Steam Link, and virtual reality (VR).
Steam Machines - PCs running Valve's SteamOS will be available in November from brands like Alienware and Syber (as pictured above). Valve claims they will start at the same price point as game consoles albeit with a higher performance. In addition to this, gamers can choose which components go into their Steam Machines for the best possible combination of price and performance.
To complement its announcement of Steam Machines is Steam Link (pictured below). It's a device that lets you stream content from Steam to any PC or Steam Machine on the same network. It supports 1080p resolution at 60Hz and will be available from November for $49.99 (roughly Rs. 3,000). You can purchase it with a Steam controller for an additional $49.99 in the US. The company has said that global pricing will be announced closer to launch.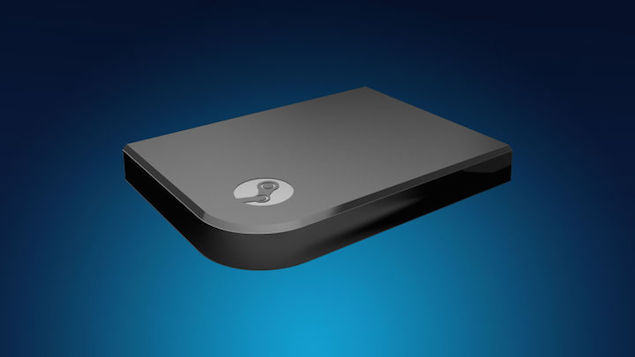 "We continue to see very strong growth in PC gaming, with Steam growing 50 percent in the last 12 months," said Gabe Newell, Valve's president. "With these announcements we hope that we are helping build on that momentum."
Furthermore, Valve said that developer versions of its VR headset will be available this spring, and partner HTC will ship its Vive headset to consumers by the end of the year. The room tracking system used with the HTC Vive via two base stations has been announced by the company as well. Dubbed as Lighthouse, it can be integrated with a range of hardware including headsets and mobile phones. Valve plans to make Lighthouse freely available to interested hardware manufacturers.
For the latest tech news and reviews, follow Gadgets 360 on Twitter, Facebook, and Google News. For the latest videos on gadgets and tech, subscribe to our YouTube channel.
Further reading:
GDC
,
GDC 15
,
GDC 2015
,
Game Developers Conference
,
Game Developers Conference 2015
,
Lighthouse
,
PC gaming
,
Steam Link
,
Steam Machines
,
SteamOS
,
SteamVR
,
VR
,
Valve
Related Stories