Unravel - an indie strategy game out of Sweden first showcased at E3 2015 in Los Angeles - will be launching in two months' time on February 9, 2016 for PlayStation 4, Xbox One, and the PC.
Writing for the official PlayStation blog, EA community manager Dan Mitre described Unravel as "a physics-based puzzle platformer where you play as Yarny, a tiny new character made from a single thread of yarn that slowly unravels as you move".
The game is being developed by Coldwood Interactive, a small indie game studio based out of northern Sweden. In a gameplay trailer released at Gamescom in August, creative director at Coldwood Martin Sahlin showed that Unravel would be a side-scrolling adventure with eye-catching views courtesy of where the makers are from: Scandinavia.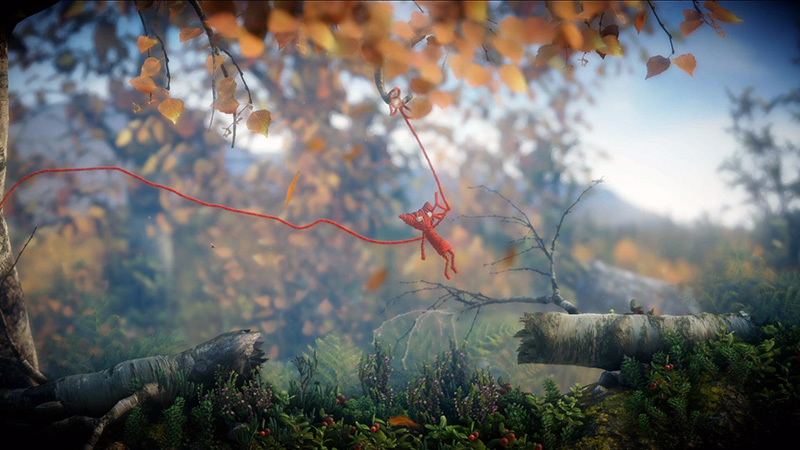 He described it as "a game about reaching out, about mending broken bonds". The gameplay revolves around the primary character Yarny who loses yarn, which unravels as he walks. Players must finish levels without running out of yarn.
Unravel is right on the money with its description, as it requires ingenuity and creativity with an application of physics to further your progress in game. The guys at Coldwood do admit there are "a few touches of magic but it's grounded in realism". Sure when the main character is a walking ball of yarn, that's bound to happen.
A new proper trailer released on Monday via the game's Twitter account not only announced Unravel's release date for all three platforms but also provided users with a glimpse at the variety of environments and challenges they can expect to face come February.
There is considerable excitement for the indie game considering the accolades it's won already. Unravel picked up "Best Strategy Game" at Gamescom in August, though it was dwarfed by EA's more popular cousin - Star Wars: Battlefront - at the event. That came after being chosen by numerous gaming publications in their "Best of E3 2015" lineup in June.
Unravel is under the distribution umbrella of EA and you can pre-order the game for current-gen consoles and the computer, starting at Rs. 1,498 through the PlayStation Store, Rs. 1,499 for PC via Origin, and Rs. 1,500 for the Xbox One.
Affiliate links may be automatically generated - see our ethics statement for details.