Bought a disc copy of Batman: Arkham Knight on PC and live in Australia, India, or Singapore? Chances are you haven't been able to activate the game. Much like most games these days, the PC version of the game uses Steam and it's a technical issue on Steam's part that's prevented the game from unlocking and working in these territories.
The distributor for the game in India, E-xpress has said that the game's publisher, Warner Bros. Interactive is well aware of the issue and is working with Valve, the company responsible for Steam to rectify this.
(Also see: Looking to Play Batman: Arkham Knight on PC? You Might Want to Read This First )
Furthermore E-xpress will not ship out further copies of the PC version till this is resolved. So if you have received your copy of the game, it will work the moment Valve fixes this. Word of advice though, disc copies will still need you to download in excess of 30GB.
Moreover, popular PC game key reseller GreenManGaming has announced it will be refunding customers if the game does not work after a patch that's due soon.
"Warner Bros. are currently working on a patch which we are hoping will be released soon. We want you to enjoy your game, but if after the fix has been released, you still cannot play your game, we will process refund requests for the game," a post on the company's blog reads.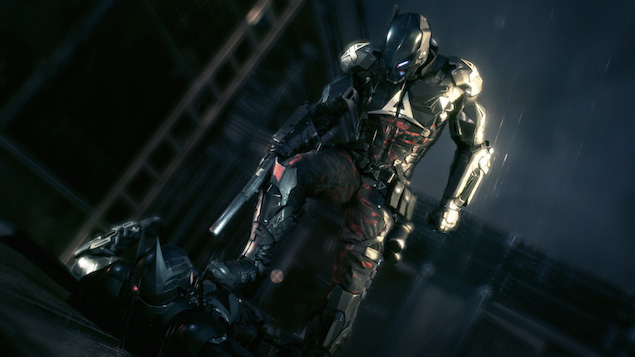 On the Steam Community page for the game, a WB representative has outlined fixes and what to expect, especially from PCs running AMD GPUs.
"With these settings on Rec Spec AMD GPUs, users can expect some minor texture pops, occasional loading symbols during fast-paced scenarios, and some hitches & stuttering when gliding or driving the Batmobile. To help alleviate this, AMD users using Rec Spec GPU's should turn Texture Resolution, Shadow Quality, and Level of Detail to Low. We continue to work closely with AMD to resolve these issues as soon as possible; make sure you have the most current drivers and check back here for updates on when the next driver version is available."
(Also see: Batman: Arkham Knight PC First Impressions - a Dark Night for PC Gamers )
If you're looking to play Batman: Arkham Knight on PC, you best wait till it's fixed. Our first impressions of the game were not too pleasant. Even more so if you consider that other developers have worked hard to ensure the PC versions of their games have been spectacular.