Sony has unveiled a new model of its PlayStation Vita portable gaming console that it says is cheaper, lighter, thinner and offers better battery life compared to the first iteration of the Vita.
According to Sony, the new PlayStation Vita is 15 percent lighter and 20 percent thinner than the original Vita. The next-gen portable console will also sport a micro-USB connector, similar to the one found in smartphones and most tablets, and will come with 1GB of onboard storage. The new Vita also sports an LCD screen, different from the original Vita's OLED one and Sony claims that it would offer a one hour increase in battery life.
The new Vita will come in Pink, Black, Blue, Grey, Lime Green and Yellow colour variants and has been priced at 18,980 yens ($190 approximately). It's worth pointing out that the original PlayStation Vita recently received a price cut and is being sold for $199. The new PlayStation Vita will start selling in Japan on October 10.
Sony will continue to sell the older OLED-screen Vita and will repackage it bundling a memory card and pre-installed games through the Play! Game Pack.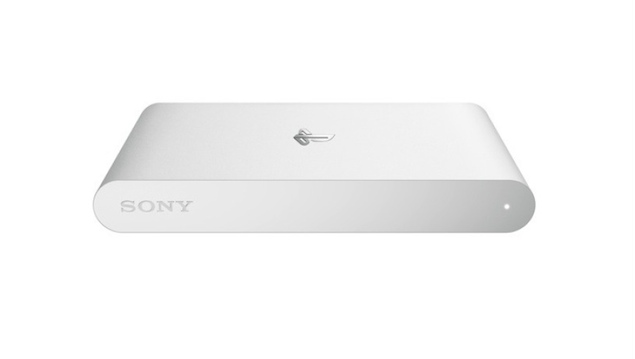 Sony has also unveiled a new inexpensive gaming console, which it's calling the PlayStation Vita TV. The console is a tiny box that sports similar dimensions as that of the PlayStation Vita but connects to televisions. Games can be played through PlayStation 3′s Dual Shock 3 controller, which is not included with the console's basic retail pack though Sony will also sell a premium bundle with the controller.
The PlayStation Vita TV console is capable of playing about 1,300 games that are available for the PlayStation Portable and PlayStation One in addition to many of the PlayStation Vita games (but not all of them) through the PlayStation Network, as digital downloads.
The Vita TV can also be used for streaming video from connected services including Sony's Music Unlimited and Video Unlimited services, Twitter and Hulu. A future software update will allow users to stream PlayStation 4 games on a secondary TV via streaming. However, the PS Vita TV only supports 480p, 720p and 1080i resolution. The device comes with a port for HDMI output, a (proprietary Vita) memory card, a slot for Vita games, and USB, power and Ethernet ports.
The PlayStation Vita TV will be available at a price point of 9,954 yen (about $100) and will launch in Japan on November 14. It takes on gaming consoles like Ouya and media streaming devices like the Apple TV and Chromecast.
There's no word on the pricing and availability of the two Vita devices in other markets at this time.