PlayStation Now, Sony's attempt at game streaming, is now coming to the PlayStation 3 (PS3). The service launched earlier this year in
January
on the PlayStation 4. At the time Sony said it would be coming to the PS3 and PS Vita, and it appears that the former and select Sony devices will get it from May 12.
"We have some exciting news: PlayStation Now subscriptions will be coming to PS3 later this May! Now you'll be able to play a huge library of more than 100 hit PS3 games on PS4 and PS3, as well as select Sony Blu-ray players and TVs, all for one monthly price," said Jack Buser, Senior Director, PlayStation Now on a post on the company's blog.
"That's an incredible number of games to binge on -- and of course, you can play your games across devices with cloud saves. Look out for PS Now subscriptions coming to PS3 on May 12th, and if you haven't tried PlayStation Now yet, this is a perfect time to start your free 7-day trial," the post continued.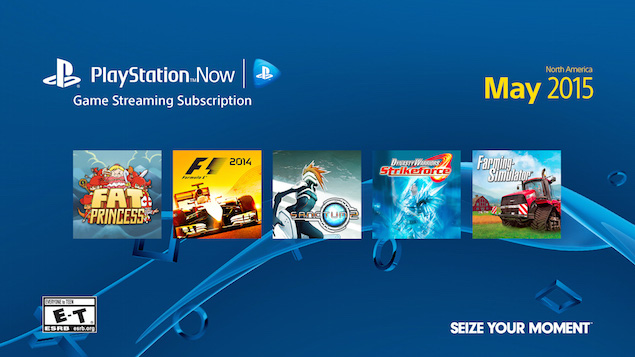 Some games PS3 owners can play via PS Now include F1 2014, Farming Simulator, Dynasty Warriors: Strike Force, Sanctum 2, and Fat Princess. It seems that Sony was not joking when they said that the PS3 would have a 10-year lifecycle, and PS Now confirms this. Though the $20 (around Rs. 1,300) price per month is still hard to digest for some, given that it's double the price of what Netflix charges, PS Now coming to other devices in the near future seems to sweeten the deal a bit. Interestingly though, the company did not commit to forecasting on this year's sales for the PS3 or PS Vita, quite possibly indicating they're on their way out.
And while India isn't on the cards in the immediate future due to Internet connectivity not being the greatest (Sony recommends 5Mbps or higher speeds), it's a step in a direction that could see it being a content delivery mechanism of choice, eliminating a trip to the store or downloading gigabytes of data.