Sony announced a slew of games set to release on the PS4 digitally in the next few weeks. These include classics like Day of the Tentacle and 2D action role-playing game, Salt and Sanctuary. And it seems that the company inadvertently leaked a new interface for the PlayStation Store on the PS4.
According to DualShockers, the PlayStation Store's PS4 pages are in the process of getting an overhaul and someone at Sony may have pulled the trigger early. Screens indicate game features and most importantly download size, have been detailed in a clearer fashion with trailers running in the background.
(Also see: How to Buy US Digital PSN Games in India)
Each game has a host of pages for you to navigate with the left analogue stick or D-pad. These include pages for Media, Details, Add-ons, Bundles, and Recommendations to name a few. The new look pages have since been removed and Sony has yet to confirm if these will be rolled out anytime soon.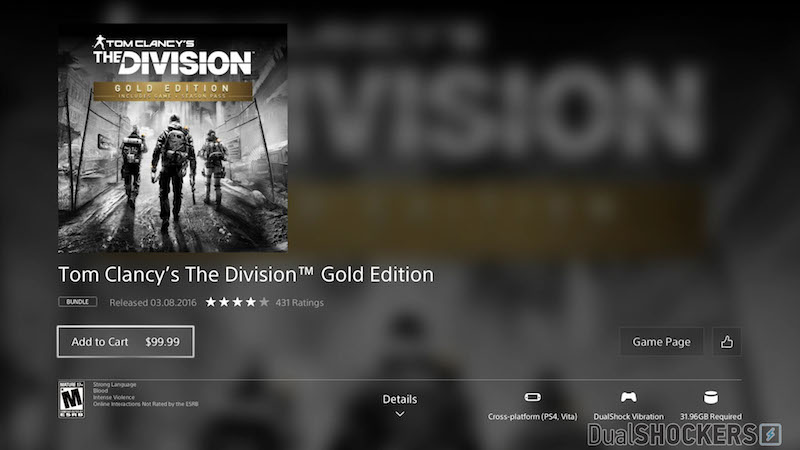 This isn't the first time we've seen Sony leak and push back something of interest. Earlier in the month the company revealed the pre-order date and price for hotly anticipated adventure survival game, No Man's Sky.
(Also see: No Man's Sky Pre-Order Date and Price Briefly Revealed)
Nonetheless, a new user interface for the PlayStation Store for PS4 users is a welcome change. Nice to see Sony using some of the revenue from its massive PS4 sales to benefit users. Now, if the company could fix PSN's woes as easily, we'd all be a lot happier.
For the latest tech news and reviews, follow Gadgets 360 on Twitter, Facebook, and Google News. For the latest videos on gadgets and tech, subscribe to our YouTube channel.
Related Stories