Rocket League, the floaty physics car-football adventure, will see multiple changes in the form of a new patch come next month. In the style of pro football, Psyonix is dubbing Rocket League's big update Season 2 which means the first season of competitive driving into a football is coming to a close.
Among the biggest noticeable changes is the re-branding of ranked play. It will now be known as "Competitive Matchmaking" and be located in a separate menu to differentiate it from the friendly side of things. Changes under the hood include changing of ranking systems, valuing consistency over previous game form, and lifting the cap on number of top division players.
(Also see: Top 5 Games to Play With Friends on the Same Console)
The developers have decided to do away with "the importance of single wins or losses", and the game will place more emphasis on playing well on a consistent basis. In continuation of the same, promotion or demotion into other divisions is now dependent on your performance over a number of games. "You will be promoted into a division after your skill has risen consistently to the next division up," Josh Watson, community specialist for Psyonix said in the blog post on Steam.
Another big change is the disappearance of 'rank points'. Psyonix admitted that the two points systems - rank points for ranked games and skill level for casual play - could be confusing which is why they have opted for a singular system. The new ranking system will not include the numeric score that was previously attached to your rank - Rookie, Semi-Pro, Expert, Master, and Legend and so on.
And while Season 1 put a limit on the number of players who were allowed in the top most division, that won't be the case any more in Rocket League's Season 2. That means if you're good enough for the top, you will get your deserved bracket.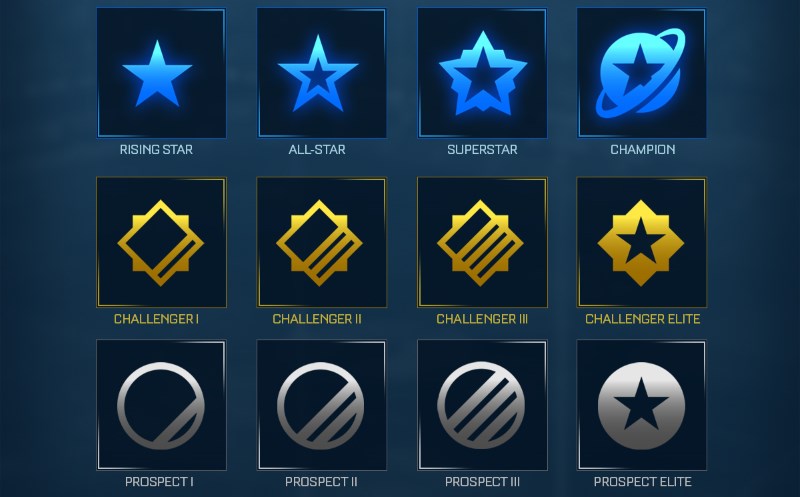 (Also see: Seven Simple Tips to Master Rocket League)
Small changes that Rocket League Season 2 will bring in February include overhauling the existing ten divisions, which will instead now be 12. They will also be labelled differently, from Prospect I to Champion in place of Bronze to Platinum.
Earlier this month, the game maker announced that players would get rewards based on their Season 1 performance in ranked games and a new type of item called "Uncommon" would be distributed "the longer you play the game".