Better known for its peripherals and stunning industrial design, gaming company Razer announced its entry into the arena of virtual reality (VR) at CES 2015. And rather than compete with Facebook's Oculus, Sony's Project Morpheus, Samsung's Gear VR, and other players in the market - it is looking to work with them.
Dubbed as OSVR or an Open Source Virtual Reality ecosystem, it's a software platform that supports VR hardware provided other companies. Right now, most VR development is centred around the Oculus Rift and with more competition in the space, developers would be forced to write code tailored for each device. OSVR could negate the need for this by serving as a common standard similar to how engines like Unity or Unreal allow developers to launch on multiple devices without massive rehauling of code.
This doesn't mean there's no hardware component to it. There will be a developer kit or Hacker Developer Kit as Razer calls it, available in June. Priced at $200 (Rs. 12,665) it's an affordable way to get developers hands on any form of VR. It has a 100-degree diagonal FOV, a 1080p panel and a refresh rate of 60fps. In the interest of keeping it future-proofed it allows for displays to be swapped as and when improved VR tech emerges.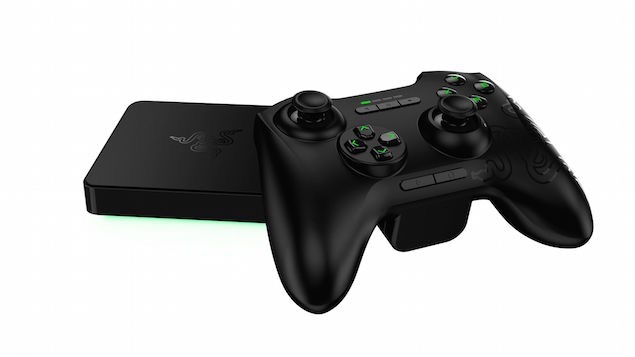 On the other end of the spectrum, Razer announced a $100 (Rs. 6,350) micro-console powered by Android called Forge TV. While it streams the assortment of video apps that is expected, what with the host of existing streaming boxes powered by Google's OS, the differentiator is that it includes support for streaming games from your PC to your TV via Forge TV. This would be powered by its streaming application Cortex: Stream which not only supports Forge TV but any Android 5.0 TV device.
It has an advantage over existing PC game streaming options such as Steam since you're not restricted to streaming to Linux or Windows-based PCs, and Nvidia's streaming solution that requires a bare minimum of a GTX 650 video card. Whether it would support games across PC platforms such as Origin and Uplay in addition to Steam remains to be seen but if it does, the company could have a winner on its hands.
Also announced was the Razer Serval. It's a controller that works with the Forge TV and clips to your Android smartphone if you have a hankering for games on your smartphone. Bundled with the Forge TV it's $150 (Rs. 9,525) and is $80 (Rs. 5,080) if purchased standalone.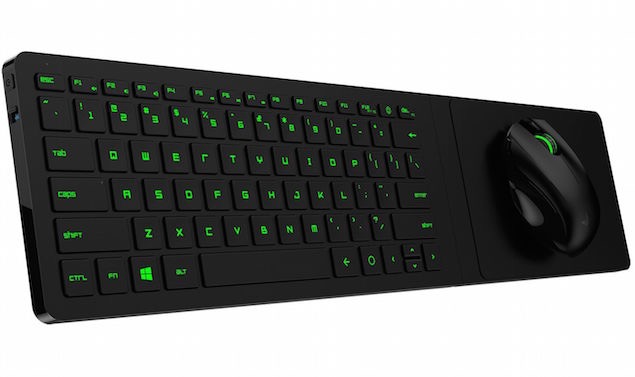 For those of you who prefer slightly more complex input options, there's the Razer Turret. It's a wireless gaming mouse and keyboard combined to fit on your lap and works with non-Razer devices as well. The mouse stays in position thanks to magnets and sports 3,500dpi, making it rather high precision. The Turret is wireless and allows connectivity via Bluetooth 4.0 or Wireless 2.4GHz. The company claims the keyboard's battery life would be 4 months, and the mouse's 1000mAh Li-Po battery should deliver 40 hours of continuous use.
The Forge TV and Serval will go on sale in the first quarter of 2015 while the Turret should hit the shelves in the second quarter of the year.