The PlayStation 4, Sony's latest console at least for now, is jumping to the next big number with its forthcoming 4.00 system software update, codenamed Shingen, and is rightfully bringing a ton of changes.
Apart from giving the system UI a cleaner look and smoother experience, the Japanese company has also added multiple tools for organisation to the content launcher and changed how menus appear while playing games. All of these changes will be available for use to PS4 owners who are enrolled for the beta in the coming days, and Sony said that the final build of the PS4 System Software 4.00 update will include more features that aren't part of this beta.
The changes to the UI with PS4 System Software 4.00 will effect menus, primarily. Both the Quick Menu - brought up by pressing and holding the PS button on your DualShock 4 - and the Share Menu - which has a dedicated button - will now only cover a portion on the left-side of your screen instead of taking you away from your game.
You can add or remove items to the Quick Menu as you desire, see whether your friends are online and even create shortcuts to access groups, communities or a party. As for the Share Menu, it will now remember the last social network you shared a screenshot or video to, just to make the process quicker next time around. Plus, the PS4 System Software 4.00 update supports videos of up to 140 seconds on Twitter, as opposed to the measly 10 seconds earlier.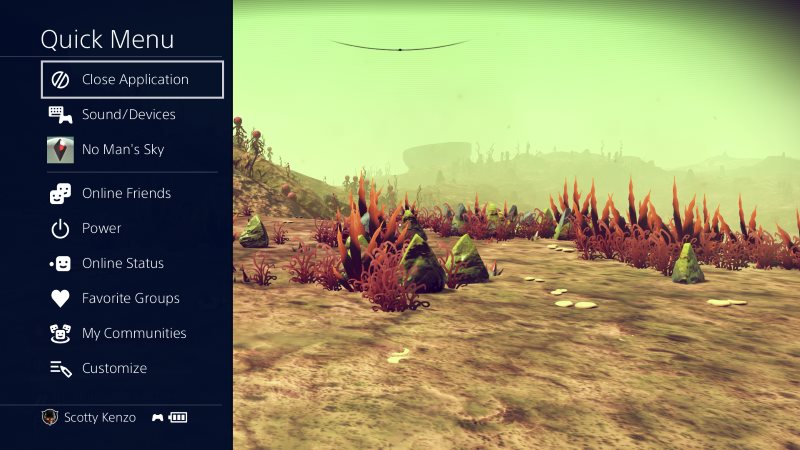 On the launch screen, you can now create folders to organise your games and apps. Part of the new UI changes with PS4 System Software 4.00 also involve new system backgrounds and an updated "What's New" tab.
Your PS4 Library is getting sorting mechanisms that allow you to order by purchase date or install status, which ought to make searching for things easier if not just faster. Moreover, the existing Games and Applications tabs will focus on installed content, while a new Purchased tab will showcase everything you've ever bought on the online store - including games, applications, demos, and betas you've participated in.
Minor changes in the PS4 System Software 4.00 update include the ability to see trophies offline and see what's behind a hidden trophy, the option to add a background photo to user profile and compare trophy progress right from someone's profile.
Sony hasn't yet provided a public launch date for the PS4 System Software 4.00 update.