At its CES 2014 event, Nvidia introduced the "GameStream-Ready" ecosystem of PCs and Wi-Fi routers, which will offer the gamers smooth and low-latency gaming from their Nvidia-powered PC or the Nvidia Grid cloud.
The firm, better known for its graphic processors in some of the major tablets, PCs and smartphones, has been working with a number of PC manufacturers to create GameStream-Ready PCs. This streaming technology would only work in those PCs which feature a compatible Nvidia GeForce GTX card and have Nvidia GeForce Experience installed, a PC optimization tool for gamers.
The following is a list of PC builders that will offer GameStream-Ready PCs:
CyberPowerPC
Digital Storm
Falcon Northwest
iBuyPower
Maingear
Origin PCV3 Gaming
For streaming the games in a swift manner, Nvidia, besides PCs, have been also working with some router manufacturers. Following is the list of GameStream-Ready Wi-Fi routers:
ASUS RT-AC66U
ASUS RT-AC68U
Asus RT-N56U
Asus RT-N66U
Buffalo AirStation Extreme AC 1750
Buffalo AirStation Extreme AC 1200
D-Link DIR-860L AC1200
D-Link DGL-5500 AC1300
Netgear Nighthawk R700
Netgear R6300
Netgear R6250
Netgear WNDR4500
The GameStream technology was released less than a year ago, and enables gamers to stream games from their Nvidia PCs or from the Nvidia Grid cloud to their Shield portable gaming consoles. Couple of months ago, the firm removed the GameStream technology from beta. Soon after, the graphics company also added 1080p resolution support at 60 frames per second to its GameStream service.
Besides Nvidia, Steam Machines are also set to support a similar feature. On the console side, Sony PlayStation 3 and 4 have the streaming feature for PS Vita via RemotePlay, and Nintendo offers similar features with its Wii U Game Pad.
Stay in touch with the latest from CES 2014, via our
CES page
.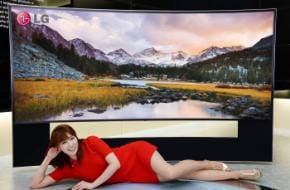 CES 2014 - World's biggest tech event in pics
For the latest tech news and reviews, follow Gadgets 360 on Twitter, Facebook, and Google News. For the latest videos on gadgets and tech, subscribe to our YouTube channel.
Related Stories