Hotly anticipated space survival adventure No Man's Sky is now available in the United Arab Emirates (UAE). The game is supposed to be out on August 10, but is available almost a week ahead of time.
Pictures of the game have surfaced on Instagram accounts of some UAE retailers indicating it is in stock for AED 195 (around Rs. 3,500, the game sports an MRP of Rs. 3,999). What's interesting is that some of the images have the ESRB rating of the game indicating that it's intended for North American audiences. In the past copies from other territories have found their way into the country and this is par for the course. Nonetheless, sources that have confirmed to Gadgets 360 that it is available in the UAE right now. What this means is, it will be available in India and neighbouring markets via parallel imports prior to release.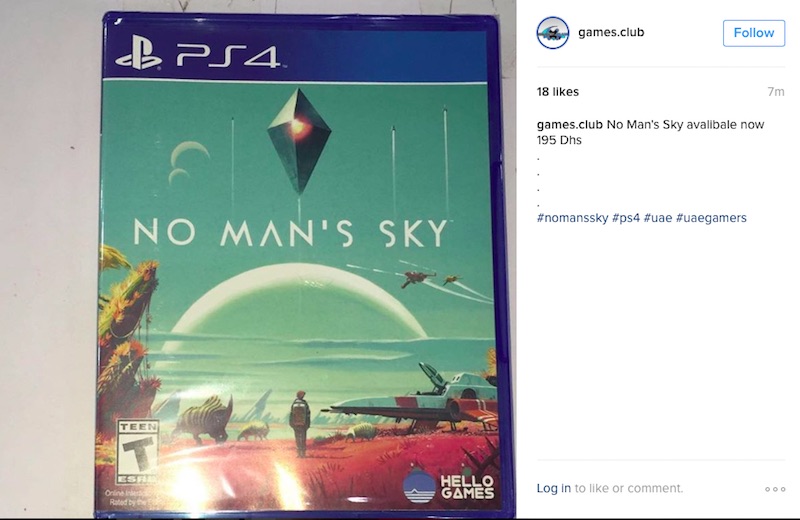 (Also see: No Man's Sky: Everything We Know So Far)
This isn't the first game to see a street date break and it won't be the last. The UAE has been a hub for early release games since the PS3 era if not longer. Games like Infamous, Killzone 2, and most famously, God of War 3 have all been available in the country weeks prior to launch. This impacts markets close to the region like India massively. Reason being early copies meant for the UAE find themselves on store shelves in India via a resourceful grey market network of traders.
We've seen this happen with The Division, Far Cry Primal and Street Fighter V, Indian merchants with contacts in the UAE bringing in copies of either title through parallel import channels. Prior to this games like Metal Gear Solid V: Ground Zeroes, The Witcher 3: Wild Hunt, The Order: 1886, Just Cause 3, and FIFA 16 were just some big name titles that found themselves available locally prior to release - all of which were stock meant for the Middle East.
Games from the UAE finds its way into India often. There are more than 38 free trade zones in the UAE, making import and export of items a breeze.
Furthermore, Indian travellers to Dubai hit a massive 1.6 million last year. Combined with airfares that keep on dropping and it suddenly makes fiscal sense to send someone to pick up product on a regular basis. While it might sound outlandish for some, import duties in India as well as customs hassles leave a large number of mom-and-pop game stores pursuing this option, either directly or by obtaining goods from another retailer who does it regularly.
For the latest tech news and reviews, follow Gadgets 360 on Twitter, Facebook, and Google News. For the latest videos on gadgets and tech, subscribe to our YouTube channel.
Related Stories