Miitomo - Nintendo's first smartphone app for Android and iOS - is out in March. In a lead up to that, Nintendo is allowing sign ups for a Nintendo Account. According to the company's support page, you'll need a Nintendo Account to pre-register for Miitomo and use the application. It will also be used for the company's My Nintendo service - a rewards program that launches in March.
Pre-registration allows fans to know when Miitomo is available and Nintendo will allow those with Nintendo Accounts to earn My Nintendo Platinum Points that can be redeemed for rewards. What exactly these will be is yet to be ascertained.
(Also see: Pokemon Fans Helpless in India as Nintendo Keeps Away)
Like most current day services, a Nintendo Account can be linked to other accounts, such as your Nintendo Network ID (if you have one from using a Wii U or 3DS), Facebook, Twitter, or Google+ account. You can then use those accounts' user name and password to sign in to your Nintendo Account. If you don't want to use or don't have one of the accounts listed above, you can still create a Nintendo Account using your e-mail address.
Now before you hurry over to create your account keep in mind that there's a good chance that you won't be able to unless you use a VPN. We tried accessing the pre-registration page and were met with the following error: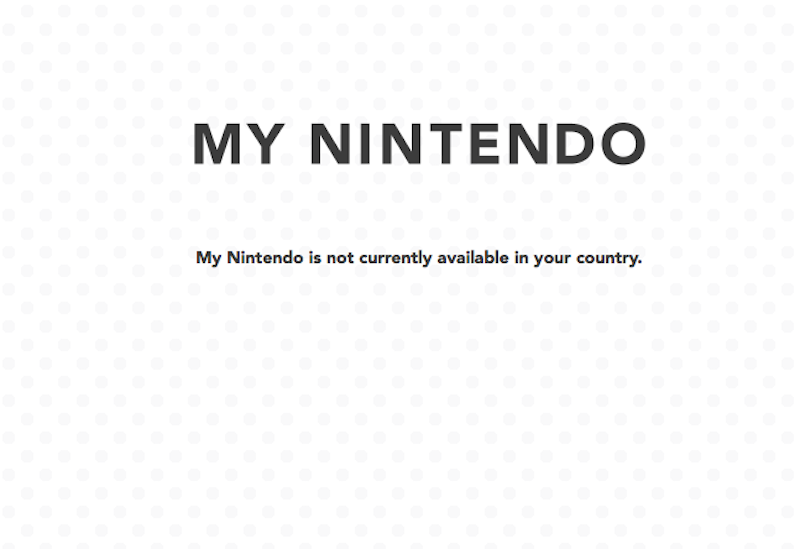 On checking the Miitomo availability section it seems that Nintendo doesn't deem important mobile markets like China or India - the world's largest and second largest smartphone markets, fit for its debut app. Countries with "planned availability" include United States, Canada, United Kingdom, Ireland, France, Belgium, Germany, Austria, Luxembourg, Spain, Italy, Netherlands, Russia, Australia, New Zealand, and Japan. It's worth noting that Nintendo states that "additional countries may be added."
Armed with a VPN we tried a second time and were able to create an account. However, keep in mind that unlike Apple, Google, Microsoft, or Sony, Nintendo has been, in the past, hellbent on locking its services within geographical boundaries. It still is the only console maker to practice region-locking - wherein games for specific territories would only work on consoles for that region. For example: a copy of Super Mario 3D World for the Wii U bought in the US, will only work on a console purchased in North America or one with NTSC U/C markings.
We won't be surprised if its draconian policies extend to the digital realm as well. We're already seeing it with paying customers trying to link existing Nintendo Network IDs to regions other than their own being met with a message stating that the country of residence cannot be changed. Safe to say, you rather wait for clarity on this before creating an account, even more so considering it will power the Nintendo NX's services.
When Nintendo announced its foray into mobile we were hopeful that it would afford the company entry into untapped markets like China and India. However this doesn't seem to be the case. Rather, it's simply representative of how insular the Kyoto-based firm is to ground realities, that the audience on smartphones doesn't necessarily reside in its traditional markets.