Soon, you would be able to drop yourself right in the middle of a video game!
In a move to take 3D motion capture beyond the next level, here comes a system that quickly creates a photographic-quality render of any person and then seamlessly inserts it into video game environments as a fully-moveable digital character.
Los Angeles-based Alexx Henry Studios has developed a system which gives your realistic avatar a chance to run, jump, fly and even break dance as you play the video game.
Called the xxArray system, it consists of a photo booth equipped with 68 cameras to capture a 360-degree, full-body image in glorious 3D.
Requiring just two quick poses and a couple hours of processing time, the setup generates a 14-million polygon render of the subject inside, said a press release issued by Alexx Henry Studios.
Once the 3D image is captured, it's assigned to a digital wireframe to generate onscreen articulation and mobility.
Now you are ready to enter the game and do whatever you want to do!
"The high resolution would future-proof the scans for quite some time, which can also be 3D printed in extremely high quality or manipulated with design software," said Alexx Henry, owner of Alexx Henry Studios.
The xxArray system, built by Alexx Henry Studios for Nikon, was on display at CES 2014, a global consumer electronics and consumer technology trade show, in Las Vegas Jan 7-10.
Stay in touch with the latest from CES 2014, via our
CES page
.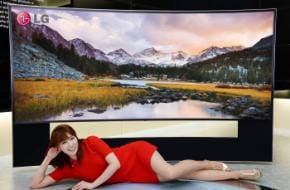 CES 2014 - World's biggest tech event in pics