Microsoft has announced some major updates to its Xbox One gaming console that will reach users within the next few months. The Redmond-based firm also announced it will launch its Xbox One in 29 new markets around the globe (including India) in the coming weeks. Three new game-themed Xbox One console bundles for Call of Duty: Advanced Warfare, FIFA 15, and Sunset Overdrive have also been introduced.
The announcement for the update roll-out came just ahead of the company's briefing at the Gamescom event at Cologne, Germany, via Larry Hryb's Major Nelson website.
The announced Xbox One updates, at large, are focused on offering users easy options to connect with their friends and experience an improved access features for viewing television on the console.
One of the major features that will be reaching to all the preview programme members will be the new 'Friends' section. The feature was previously available for early access preview members. The new Friends section will let users track their friends' daily activities and follow their progress on the Gamescore leaderboard.
The new Snap Center feature for the Xbox One would let users switch anytime between two applications. Applications like messages, friends, parties, and achievements can all be accessed quickly when in other application or game.
Microsoft will also be introducing the Threaded Messages feature that shows full history of messages including embedded links to Game DVR clips, videos that can be viewed without interrupting gameplay.
A new Media Player app will also be introduced that will play media files from the users' attached USB device or a media server with DLNA support connected with the console. Hryb added that the preview version of the Media Player app will only support USB device initially with DLNA support coming later. Also, Xbox One will soon support a larger number of media file formats, more than what even the Xbox 360 currently does.
Other features included in upcoming updates are support for the Xbox One Digital TV Tuner that will launch in October, TV streaming to SmartGlass, direct booting of console to TV, and Live TV mini guide. Hyrb says these features and accessories have been announced keeping in mind the TV viewing experience of the user on the Xbox One console.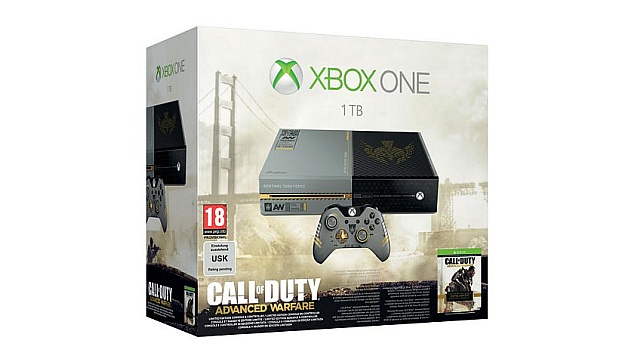 Besides introducing the new features, Microsoft also announced (via its Xbox One UK Twitter handle) its three new game-themed console bundles for Call of Duty: Advanced Warfare, FIFA 15, and Sunset Overdrive. The FIFA 15 bundle will arrive on September 25 priced at GBP 349.99 and EUR 399.99 (roughly Rs. 32,000 to Rs. 36,000). The Call of Duty Advanced Warfare Xbox One bundle will reach by November 3 for EUR 499.99 (roughly Rs. 40,900), GBP 429.99 (roughly Rs. 44,200) and $499 (roughly Rs. 30,500). The Sunset Overdrive bundle was also announced, but without release date or pricing.