Halo 4 is all set to debut this year marking the beginning of the Reclaimer Trilogy with the return of Master Chief. To celebrate his return, Microsoft has officially announced the Xbox 360 Slim Halo 4 Limited Edition.
Pre-orders of the special edition were earlier spotted on Microsoft's online store which was later removed. But Xbox Live's Major Nelson blogged about the same, confirming the availability of the console.
Priced at $399, the Halo 4 Special Edition bundle includes a 320 GB HDD, a copy of the standard edition of Halo 4, a wireless headset and two exclusive Halo 4 wireless controllers. The Halo 4-themed controllers look really creative and feature blue LED lights.

If this seems too expensive, players can pick up a limited edition stand-alone controller for $60. This controller will feature the UNSC emblem on a dark grey translucent body, which sets it apart form the one provided in the bundle. But it will have the same blue LED light indicators.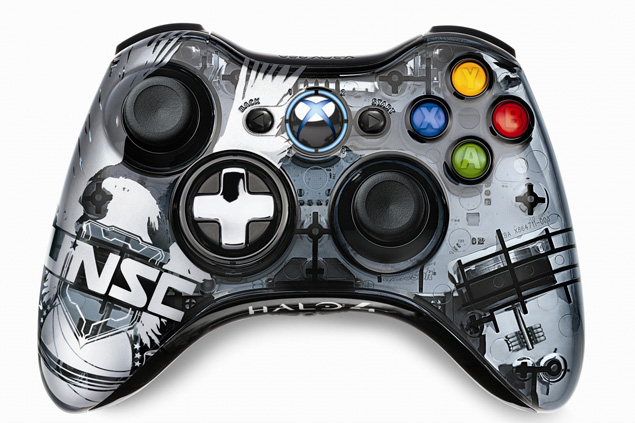 Microsoft is kind enough to give away a special code for downloadable content from the game including avatar armour, weapon skins, armour skins and more.
343 Industries, developers of Halo 4, showcased a trailer of Halo 4: Forward Unto Dawn at ComicCon this year. The game, which is a part of a short live action series, is due to release on October 5th 2012.
The series is set against the backdrop of a UNSC military academy that trains young cadets to become future soldiers in UNSC's on-going war. It particularly highlight the story of Thomas Lasky who takes inspiration from Master Chief only to become the leader of the UNSC Infinity vessel.
The series will feature five episodes building up to the launch of Halo 4, which will hit store shelves on November 6th 2012.
For the latest tech news and reviews, follow Gadgets 360 on Twitter, Facebook, and Google News. For the latest videos on gadgets and tech, subscribe to our YouTube channel.
Related Stories