Halo 4 fans in India can celebrate this festival season with the launch of the Xbox 360 exclusive in India. Players can now pick up the standard edition of Halo 4 for Rs.3,299 and limited edition for Rs. 4,599 from retail stores across the country.
The eighth installment in the Halo franchise by 343 Industries, the game marks the return of Master Chief John 117 who was last spotted in Halo 3 launched in 2007. The game, which picks up from the destructed Halo 3 environments, is an onset of the Reclaimer Trilogy with its official release this year. It is now expected to focus more on mystery, exploration and discovery than being just a conventional first-person-shooter.
The game's multi-player modes known as War Games are set on the combat deck of UNSC Infinity that blend in to the main storyline of the title. It will also feature classic modes like Capture the Flag, Team Deathmatch, Slayer and King of the Hill.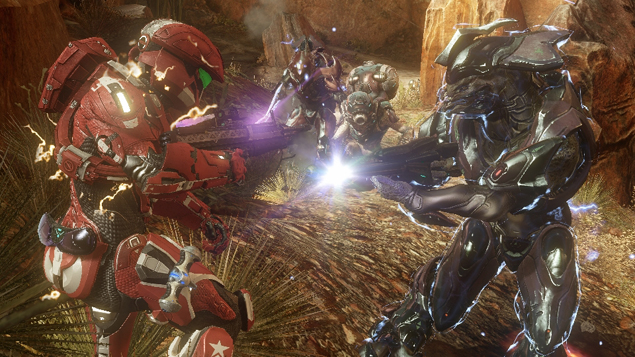 A Spartan Ops DLC is also available that allows up to 4 players to play simultaneously through various episodes that are divided into chapters and will be available for a free download every week.
The game will inherit an improved version of Halo 3's map-making tools known as Forge that allows players to design their own multi-player maps. The Forge tool-set with three unique environments has the ability to alter any current and future War Games map.
Speaking at the launch of Halo 4, Anshu Mor, Business Group Lead - Interactive Entertainment Business, Microsoft Corporation India Pvt. Ltd. said, "We are delighted to launch the next edition of Halo - a game that has shaped entertainment history and defined a generation of gamers. There has been much anticipation around the return of Master Chief and gamers will revel in the storyline and gameplay in Halo 4. Let the Halo fever begin!"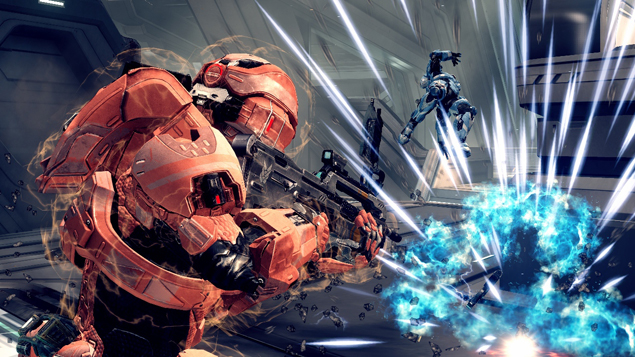 Microsoft also unveiled a
limited edition Halo 4 Xbox 360
in July celebrating the return of Master Chief. Priced at $399, the Halo 4 Special Edition bundle included a 320 GB HDD, a copy of the standard edition of Halo 4, a wireless headset and two exclusive Halo 4 wireless controllers. The Halo 4-themed controllers were really creative and featured blue LED lights.
The company also made available a limited edition stand-alone controller for $60. This controller features the UNSC emblem on a dark grey translucent body, which sets it apart form the one provided in the bundle. But it does have the same blue LED light indicators.