A day after gaming blog Kotaku claimed that space exploration game No Man's Sky would be delayed until July or August, an employee of Canadian retailer EB Games has posted marketing material showing that the game will be out on June 24.

"Hi everyone, I work at an EB Games location in Quebec, and I just got a call from my manager saying we received new marketing kits with a new release date, being joon (sic) 24th," a post on Reddit reads. It was later edited to include a link to a picture with the aforementioned date.
(Also see: No Man's Sky Release Date Finally Confirmed)
But don't get your hopes up according to Kotaku's Jason Schreier.
"My advice would be to not get your hopes up," he said on popular gaming forum NeoGAF. This was followed up with him saying that: "I don't know the new date. I don't even know if they know the new date yet."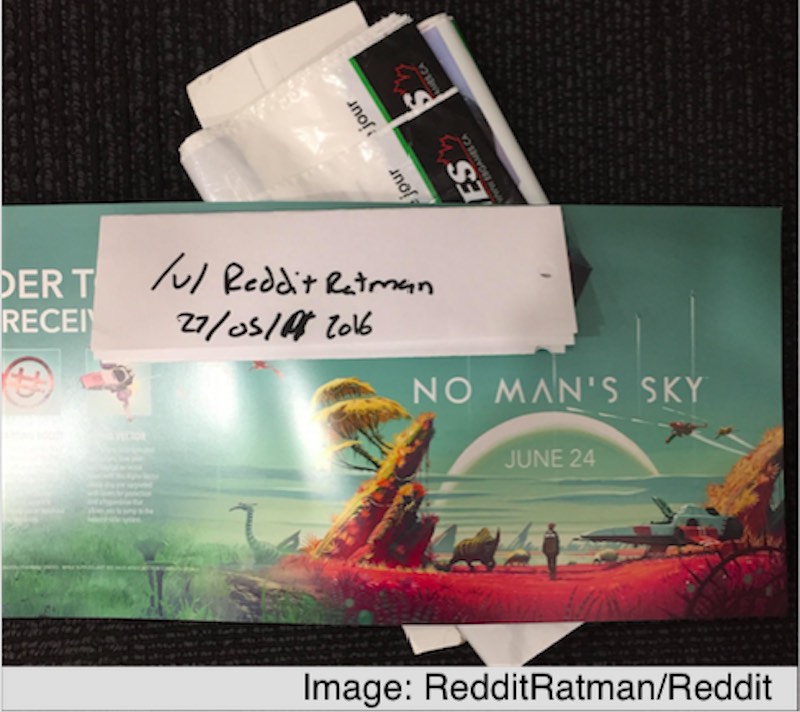 We wonder how last minute this delay really is. Up until late last week, Sony India was in talks with various retailers and sub distributors in the country to get an idea of what quantity of the game should be brought in. Needless to say, most game stores here are bearish of the prospects of anything that's not significantly popular like FIFA or Uncharted.
"I haven't heard anything from Sony yet regarding a delay," a store manager for one of Mumbai's bigger game stores tells us. "To be honest, I'm not even placing that large a quantity either. My team is not convinced it is something that will sell beyond day one. More so since Sony is not letting me take pre-orders."
The lack of pre-orders for India is somewhat of a concern. Many a retailer feels that in order to push a new IP like No Man's Sky, an extensive pre-release campaign is necessary. But when Sony already has pre-orders for the game digitally on its own storefront for Rs. 3,499 versus Rs. 3,999 at local retail, it's obvious to see where its focus lies.
Right now, there's no indication if this delay could impact the PC version of the game that's available for pre-purchase on Steam at the moment. It currently sports a June 24 release date - which is incidentally when the game is expected in the UK.

Given Kotaku's track record combined with this recent leak, we won't be surprised to see an official announcement from Sony regarding No Man's Sky delay soon enough.