Microsoft has announced that Forge - the map editor for Xbox One exclusive Halo 5 is coming to Windows 10 PCs. What this means is that you can use the comfy confines of the keyboard and mouse to make your in-game masterpieces. It will be available later this year.
In addition to this there will be support for increased resolutions including 4K and the ability to enlist the help of your friends to test your maps.
"Forge on the PC will finally give the mouse/keyboard editing precision the community has always been clamoring for. On top of that, an updated and optimized UI geared towards mouse interactions makes a lot of the inputs in Forge easier/faster than before. Since we released Forge in Halo 5 we've seen so many amazing new things come from it - from weird mini-games we could have never anticipated to meticulously crafted maps that are even approaching the visual quality of internally built maps.
The team has continued to wonder what we'd get if we could put Forge in the hands of as many people as possible, and making it free on Windows 10 literally gives the chance to anyone who wants to jump in and try their hands at building a cool new map for Halo 5," said Tom French, UGC Director at Halo 5 studio 343 Industries in a post.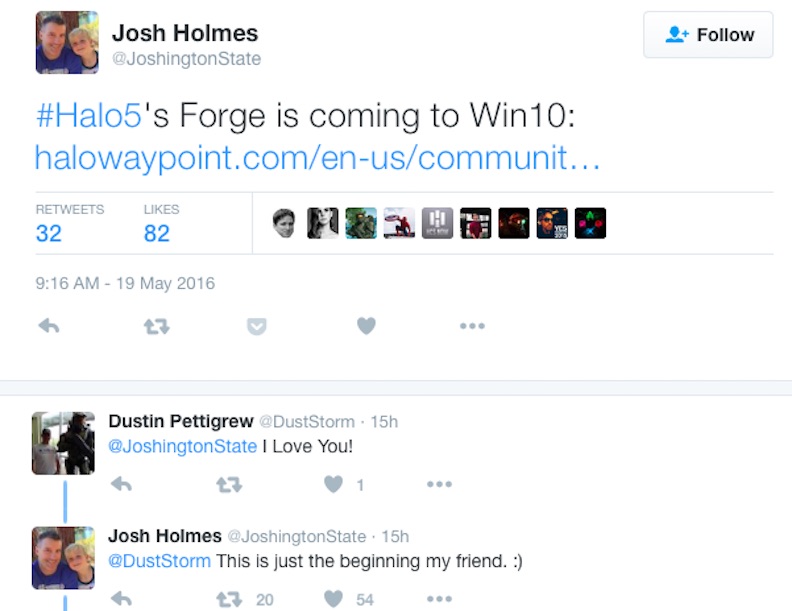 What's amusing is that you can actually make maps for Halo 5 even if you've never played the game or any titles prior. We won't be surprised if there's more to come from 343 Industries in the way of making Halo games available on Windows 10 PC.
In the past we've seen Halo: Combat Evolved and Halo 2 on Windows PCs. Having Forge available is possibly just the tip of the iceberg before Halo 5 and possibly prior Halo titles coming to Windows 10.
Considering that murmurs have been rife over the year, 343 Industries Studio Head Josh Holmes teased that there is more to come. Perhaps lending credence to Halo: The Master Chief Collection or maybe even Halo 5 coming to Windows 10 PC?
With E3 2016 a few weeks away coupled with Microsoft's renewed push on PC gaming, we probably won't have to wait too long to find out.
For the latest tech news and reviews, follow Gadgets 360 on Twitter, Facebook, and Google News. For the latest videos on gadgets and tech, subscribe to our YouTube channel.
Related Stories