Microsoft's Unreal Engine 4-powered exclusive, Fable Legends, will be free-to-play on Windows 10 PCs and Xbox One.
Lionhead Studios, the developer of the series, announced the move on its website on Thursday. Much like earlier games in the franchise, the action takes place in a high fantasy world. Much unlike its predecessors, this is a multiplayer only affair. Furthermore, Xbox One owners will still need an Xbox Live (costing Rs. 3,400) subscription to play the game.
Fable Legends is a four versus one multiplayer action game which has one player in the role of a villain pitted against four other players who are heroes. As the villain, you'll play the game from a top-down perspective akin to many a real time strategy game such as Age of Empires. Your goal is to set traps and enemies in the way of the heroes who all play from an over-the-shoulder third-person camera similar to Gears of War.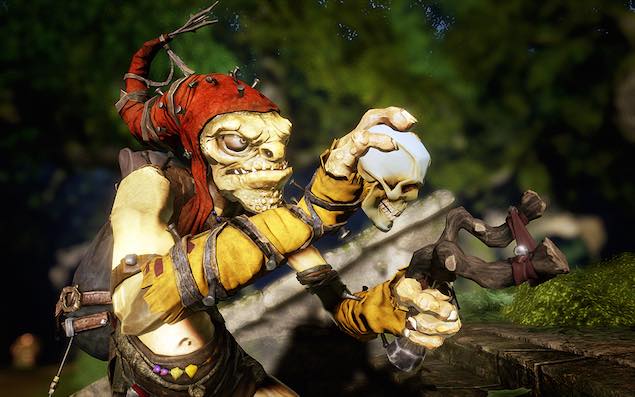 In terms of monetisation, four heroes will be available for free at the game's launch. A couple weeks into its release, they will be replaced by a new bunch of heroes which would then be replaced by another set after a couple of weeks and so on. Any in-game currency you earn through the game's quests can be used to keep heroes permanently in your account.
Any progress you've made with a specific hero in terms of skills learned and equipment earned will not be reset when its taken off the roster. What this means is you can continue where you left off when your character returns. As for villains, you can buy creatures and traps to use in the game's maps many maps.
Asymmetric multiplayer games have received a mixed reception. On one end, games like Evolve have seen initial success while others, like Bioware's Shadow Realms have been shelved after their announcement. How the market takes to Microsoft's new twist on the beloved action role-playing franchise remains to be seen.
For the latest tech news and reviews, follow Gadgets 360 on Twitter, Facebook, and Google News. For the latest videos on gadgets and tech, subscribe to our YouTube channel.
Related Stories