On Tuesday, we reported that copies of Uncharted 4: A Thief's End found their way into the hands of eager fans a full two weeks prior to release. Now, Sony claims these early copies were stolen.
"We have some unfortunate news to report that a number of copies of Uncharted 4: A Thief's End were stolen while in transit," wrote Shuhei Yoshida, President of Worldwide Studios at Sony. "While we are continuing to work with the police to resolve the matter - which is the subject of an ongoing criminal investigation - it appears that a few copies of the game have surfaced in the UK."
Yoshida follows this up with asking fans not to buy early copies or spoil it for others. A plea that will most certainly land on deaf ears considering how quickly it sold on eBay yesterday.
"Please rest assured we will be very vigilant to protect you from this as far as we can so you can enjoy Uncharted 4's experience to its fullest on May 10th," Yoshida's post continues. What this possibly means is Sony will be working overtime to ensure no screenshots, videos or livestreams find their way on to the Internet.
Nonetheless, those who have the game have reported that there is a day one patch (seen below) that's already up. It weighs in at around 4.978 GB. This probably includes the game's photo mode, single-player skins, multiplayer support, and a character model viewer.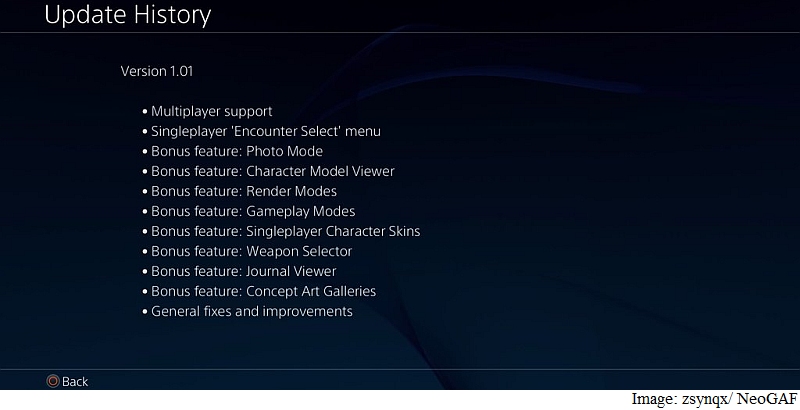 With Uncharted 4's release date pushed back a few times, it's interesting to see how little control Sony has over the distribution of what is arguably its biggest game of the year. And it's probably why publishers prefer an all-digital future for games. This would allow them to wrestle back some control from a supply chain that has way too many holes for their liking.
For the latest tech news and reviews, follow Gadgets 360 on Twitter, Facebook, and Google News. For the latest videos on gadgets and tech, subscribe to our YouTube channel.
Related Stories