In a move reminiscent to Zynga shutting down its Boston Studio during an Apple event, FIFA hitmaker Electronic Arts (EA) has shut down Maxis, Emeryville the studio responsible for the seminal SimCity, Spore, and The Sims franchises during the Game Developer Conference 2015 (GDC 2015).
The news hit Twitter from long-time designer Guillaume Pierre and studio general manager Patrick Buechner. EA also had an official comment to make on Wednesday (via Game Informer).
"Today we are consolidating Maxis IP development to our studios in Redwood Shores, Salt Lake City, Helsinki and Melbourne locations as we close our Emeryville location. Maxis continues to support and develop new experiences for current Sims and SimCity players, while expanding our franchises to new platforms and developing new cross-platform IP.
These changes do not impact our plans for The Sims. Players will continue to see rich new experiences in The Sims 4, with our first expansion pack coming soon along with a full slate of additional updates and content in the pipeline.
All employees impacted by the changes today will be given opportunities to explore other positions within the Maxis studios and throughout EA. For those that are leaving the company, we are working to ensure the best possible transition with separation packages and career assistance."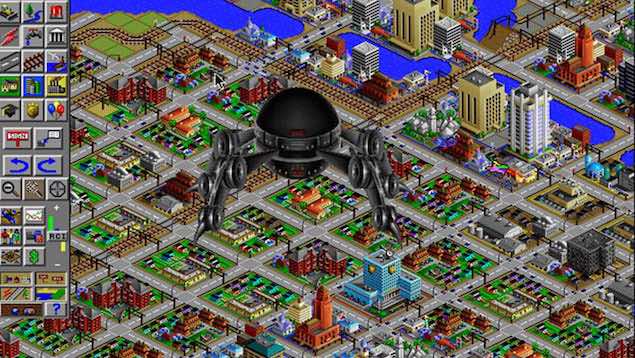 This is not the first time EA has acquired a promising game development studio only to disband it. Though BioWare and DICE - two of the company's bigger acquisitions have been retained a host of others have been shuttered over the years. Shortest being Pandemic that was shut a year after purchase and the longest being Maxis Emeryville after 18 years.
Origin (1992-2004) - responsible for classics like Ultima and Wing Commander
Bullfrog (1995-2001) - made Syndicate and Dungeon Keeper
Westwood (1998-2003) - created classic real-time strategy (RTS) franchise, Command & Conquer
Danger Close (2000-2013) - developed the Medal of Honor series
Black Box Games (2002-2013) - was in charge of the Need For Speed series and Skate
NuFX (2004-2007) - made NBA Street
Mythic (2006-2014) - created one of the earliest successful massively multiplayer online role-playing games (MMORPG), Dark Age of Camelot and Warhammer Online: Age of Reckoning among others
Pandemic (2008-2009) - this studio was responsible for Star Wars Battlefront and the Mercenaries series prior to making open world stealth action game, The Saboteur before being shut down
PlayFish (2009-2013) - bought at the height of the casual games boom it was responsible for The Sims Social
Phenomic (2006-2013) - this German studio created BattleForge, Lord of Ultima and the SpellForce series of RTS games
For the latest tech news and reviews, follow Gadgets 360 on Twitter, Facebook, and Google News. For the latest videos on gadgets and tech, subscribe to our YouTube channel.
Related Stories