At its pre-E3 2014 media briefing on Monday, Electronic Arts put together a huge presentation, with details about some highly anticipated games like Mirror's Edge 2 and Dragon Age: Inquisition. It also showed off a prototype for Mass Effect 4, which will be releasing on the PlayStation 4 and Xbox One.
The conference kicked off with footage of Star Wars Battlefront, and EA gave us a look behind the scenes at the making of the game and some concept art. And then there was some footage of a pair of AT-ATs and a speeder-bike in action. This sounds fantastic, and the game is expected in spring 2015, so we'll probably be seeing a lot more of it soon enough.
Battlefield Hardline closed out the show. The game, whose beta launched at the E3 presentation, pits the police and criminals against each other in an urban setting, with 32-player multiplayer games. The beta is for the PC and PS4, and the game itself is going to release in October.
In between these two announcements, we got details about a slew of EA Sports games, with Madden 15, NHL 15 and FIFA 15 all getting some attention. With the football world cup about to start, FIFA 15 got a fair bit of attention, with improved visuals and animations, but a common theme to all three games was the increased control given to players. More control options and moves were repeatedly highlighted for all three games.
(Also see: How to Watch Fifa World Cup 2014 Online)
Another EA Sports game whose presentation had a slightly different theme was the new PGA, out in spring 2015, with the tagline "Golf Without Limits". Without limits apparently means playing golf on a course where a battleship is crossing your path, which raises all sorts of logistical questions really.
Burnout developer Criterion also shared some information about a new, unnamed IP, which wouldn't just be limited to cars, but also ATVs, helicopters, boats, wingsuits, and more, inspired by Go-Pro videos on YouTube apparently, which means that the game will only be first-person.
The Dragon Age presentation was pretty much as expected, and we got to look at some great gameplay footage. There was a small explanation of how to control your party as well. After that, some pieces of the concept work for Mass Effect 4 were shown. That game was confirmed for the PS4 and Xbox One.
Sims fans should rejoice because The Sims 4 now has a release date - it's out on PC on September 2. The presentation promised smarter Sims and more emotional interactions. On the mobile front, we saw Dawngate, a Multiplayer Online Battle Arena (think Defence of the Ancients, or League of Legends) which looked nice. Developers Waystone Games talked about reinventing the genre for mobile, and not just trying to replicate the PC experience. That sounds good, but we'll need more details to see how the actual game plays.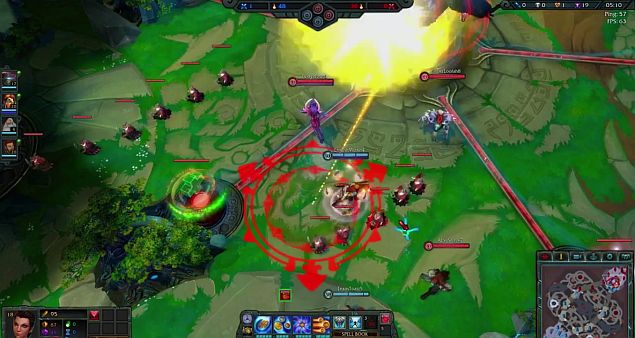 Near the end of the presentation, we got to see more of Mirror's Edge 2. The first Mirror's Edge was an amazing game, despite being an incredibly pared down experience. What we saw on Monday promises to expand on the premise, and also to improve the movement and controls in the game. Considering how good the simple act of running felt in the first Mirror's Edge, we are cautiously hopeful to see how it will turn out.
Which could really be a summary of the whole EA presentation at E3 - there's a lot of excellent looking videos which hold a lot of promise at present, but a lot of the more exciting things are still in very early stages, so it's too soon to say how well they will turn out.