They came, we saw but could they conquer? The world's largest gaming expo came to a close this year after a series of press conferences, announcements and revelations. Gamers witnessed both, breath taking moments and disappointments alike. But did E3 2012 live up to their expectations for the future or was it just a deja vu with slight alterations? Here's a wrap up of what the event was all about.
E3 this year was a bit different in the sense that while companies offered new things, it seemed more like new things in old packages. The lack of any new hardware announcements from Sony and Microsoft was disappointing, but we already knew there weren't going to be any. The question is whether or not the games line-up offered by them for the existing generation of hardware could do more than just compensate for the void. We'd say it was a mixed bag of sorts.
Microsoft: Titles vs. next-gen console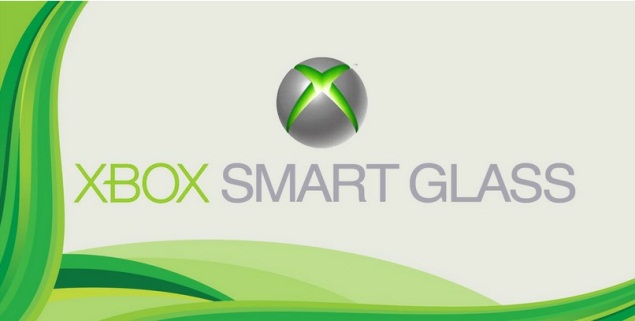 Microsoft did everything but hint at its next-gen console. They were the first to kick off the conference with some rather interesting announcements. Halo and Gears of War franchises continue to remain loyal to the Xbox 360, carrying the series forward with their latest iterations. Following in their footsteps were Splinter Cell: Blacklist and Forza Horizon. What we didn't expect were three brand new titles from Microsoft namely, Ascend: New Gods, LocoCycle from Twisted Pixel Games and Matter for the Kinect from acclaimed Director Gore Verbinski.
The Kinect got promoted quite a bit at the keynote, more as a motion control solution and voice input device. Microsoft's earlier announcements on improved Bing voice search for the console will now debut in 12 countries in 6 different languages later this year. The voice control feature will also be a part of both Madden 13 and FIFA 13 alike, whereby players can choose plays, hike the ball as well as make substitutions and formation changes.
Another attention grabber was the Xbox SmartGlass, a software that allows users to stream and share content across various smartphones, tablets and TVs. There were various demonstrations of how the new technology, soon to debut for both iOS and Android, could be used for gaming, watching videos and even navigate across Internet Explorer, which will soon come to the 360. Another rumour which came true was the Xbox Music service that will debut on Windows 8 and Windows 8 phones.
The surprises didn't end there. The highly popular adult comedy series, South Park also got its own game titled South Park: The Stick of Truth. We definitely didn't see this one coming when Trey Parker joked, "How many times have you been watching an episode of 'South Park' and thought, 'I'd like to watch this on my television, while hooked into my mobile device, which is being controlled by my tablet device, which is hooked into my oven - all while sitting in the refrigerator," joked Parker. "Well, we're not doing that. We're just doing this game."
We knew that Microsoft would use the Kinect to reveal a new fitness based program. And we were right. It introduced Nike+Kinect training, an enhanced fitness program using the Kinect for Xbox 360. The training program caters to everyone from sports fans to fitness freaks or to people who just love a regular workout.
Sony: Bold moves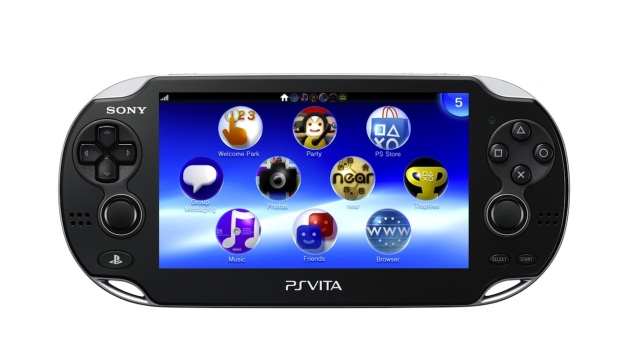 Sony too was all about the software than the hardware. They knew that announcing a next-gen console right now would drastically affect the sales of its current gen PS3 console. Speaking of hardware, here's what Jack Tretton had to say, "We've never been first. We've never been cheapest. It's about being the best. If you can build a better machine, and it's going to come out a little bit later, that's better than rushing something to market that's going to run out of gas."
So they decided to keep audiences interested with extensions of popular franchises, a host of downloadable content and some new titles as well.
Starting with Far Cry 3 releasing a four-player multi co-op mode (which wasn't expected), they went on to demonstrate live gameplay footage for God of War Ascension and the highly anticipated Assassin's Creed III. Rumours of Quantic Dream unveiling a brand new title were put to rest when Heavy Rain maker David Cage announced Beyond: Two Souls exclusively for the PS3. It was disappointing not to see any actual gameplay footage at the event but the promising storyline with Ellen Page as a psychokinetic female lead impressed the audiences. The game also promises to be one of the greatest playable stories of all time.
The PS3 wasn't the only one hogging the limelight. As regards to the PS Vita, we were disappointed to learn that there were no announcements regarding a price cut for the handheld which would've been highly appreciated. But it did get its due share of attention in the form of PlayStation All Stars Battle Royale, Assassin's Creed III Liberation and Call of Duty Black Ops Declassified. Reactions to All Stars Battle Royale were mixed as some felt it was a rip off of Nintendo's Smash Bros. Others thought that it looked good on the handheld. Post the gameplay footage, SuperBot developers teased audiences with two new characters for the game; Nathan Drake of Uncharted and Big Daddy from BioShock which did come as more of a surprise.
That was not all. From that moment on, it was a 'Sonython'. The company lured audiences with more titles for the Vita, other offers and DLCs on their way to the PlayStation store. These included a crystal white version of the PS Vita, PS1 classics for the handheld, a free one year PlayStation Plus membership for those at the event, new peripherals such as the Cross controller DLC for LittleBigPlanet Karting and a PS Move racing wheel and PS3 hardware bundles for Assassin's Creed III. Predictions revolving around a possible cloud partnership with Gaikai or OnLive never saw the light of day. We did have our hopes pinned on this one. Sony also hyped about a lot of 3D gaming last year, but only in vain as there was absolutely no traces of it at this year's event.
A key highlight was Wonderbook, making use of a new augmented reality technology and requiring Sony's PlayStation Eye. The very first title for Wonderbook is JK Rowling's Book of Spells, closely integrated with Pottermore. Players will find themselves using the Move controllers as wands while they attempt to learn various charms and spells in the world of Harry Potter. Another title revealed was Diggs Nightcrawler, which had nothing more to offer in terms of storyline or gameplay besides its name.
Sony ended the keynote with another exclusive PS3 title and one that completely blew everyone away. This one was called The Last of Us from Uncharted developer Naughty Dog. A story of post-apocalyptic survival, the game seems promising enough for a next gen console whenever it's due to arrive.
Nintendo: All about the hardware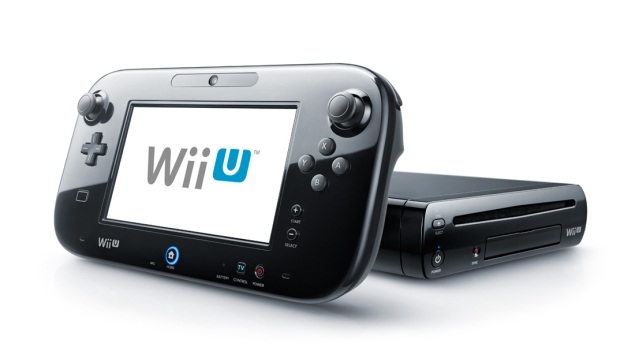 Nintendo was the only company at E3 this year to paint the town red with its new hardware offering - the Wii U. They entered the E3 domain with an early video stream prior to the main event. The company brought in a redesigned controller and the fact that the console would support two tablet controllers at a time. Apart from the Wii U GamePad, as it is known, the company launched an Xbox-like Pro Controller as well.

To demonstrate games taking full advantage of the Wii U, Ubisoft showcased ZombieU with great implementation of the tablet controller. Another game which saw great use of the Wii U GamePad was Batman Arkham City Armored Edition demonstrating batarang control, environment scanning and weapon selection using the GamePad's smooth touchscreen. But Arkham fans may be a bit reluctant to pick up this one considering the original already gained immense popularity on the PS3 and Xbox 360 hence becoming a fan favourite.

The Wii Fit U came as no surprise as last year Nintendo had revealed working on the Wii U with the Wii Balance board. Something we didn't expect was Scribblenauts Unlimited with a multiplayer mode. Other big titles included New Super Mario Bros. U, Pikmin 3 and Rayman Legends utilizing the Wii U's controllers to a great extent.

The 3DS was not far behind. Nintendo boasted Super Mario Bros. 2 separate from the original Wii U game. Luigi's Mansion and Paper Mario: Sticker Star that just about seems to gel with the handheld's graphical hardware. A highly anticipated Zelda title which was showcased with limited gameplay last year was missing at this year's event.

PC Games: Too little too late?
While consoles continued to bask in their glory at E3 this year, PC games were not left behind despite not hitting the spotlight. There are still plenty of options for gamers out there and here are some of them:

Arma III
SimCity
Watch Dogs
Assassin's Creed III
Borderlands 2
Crysis 3
Call of Duty: Black Ops 2
Elder Scrolls V: Dawnguard
Dead Space 3
Dishonored
Hawken
Metro: Last Night
Need For Speed: Most Wanted
PlanetSide 2
Sleeping Dogs
South Park: The Stick of Truth
Splinter Cell: Blacklist
Hitman: Absolution
The Amazing Spider Man
The Elder Scrolls Online
Tomb Raider
Torchlight II
XCOM: Enemy Unknown

Whoever said, there's not enough for PCs anymore, clearly missed this year's E3 event!

Developer offerings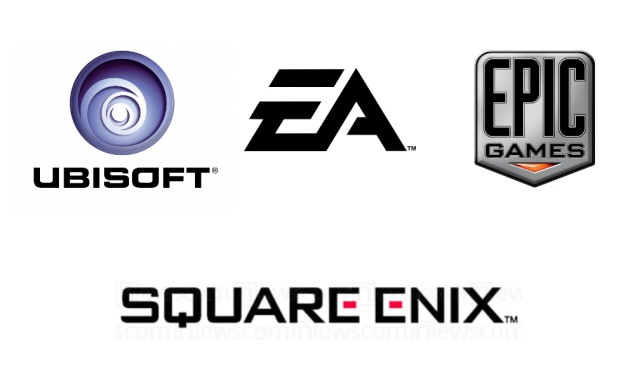 Ubisoft showcased a brand new IP titled Watch Dogs that is highly reminiscent of Grand theft Auto except that it now includes surveillance gadgets and hacking tools. It's an open world game expected to release for multiple platforms next year. Activision came with The Amazing Spiderman and Call of Duty: Black Ops II. Konami continued the storyline of the Belmont clan with Castlevania: Lords of Shadow - Mirror of Fate for the Wii U. (way too many names to remember!) EA grabbed everyone's attention with Criterion's version of Need For Speed Most Wanted. The Star Wars franchise released the promos of it's first mature title game called Star Wars 1313 which explores the depths of Coruscant through the guise of a bounty hunter.
Epic, staying true to their name, brought along the Unreal Engine 4 which will support powerful games for the future. Walking on similar lines, Square Enix came with a demo of Agni's Philosophy running on the next gen Luminous Studio engine. It is expected to feature in the next gen Xbox and the PlayStation 4 as well. The developer blew us away with Tomb Raider, telling the story of young Lara and her awakening to become the Tomb Raider.
There's a huge list of games to look forward to within the next year. On how each translates on to their platforms, remains to be seen. In a nutshell, a whole lot of excitement and some rather bitter disappointments along the way as well - that was E3 2012.
For the complete coverage of E3 2012, click here.