Valve has officially announced its 13 Steam Machine partners in a brief event at the ongoing
CES 2014
event being held in Las Vegas.
The thirteen partners include Alienware, Falcon Northwest, iBuyPower, Materiel.net, Alternate, Next, CyberPowerPC, Origin, Digital Storm, Scan Computers, Webhallen, Gigabyte, and Zotac.
There is no word as to when the first Steam Machines will hit the shelves. However, DJ Powers, Valve's business partner, stated that it hopes to see some of the machines arriving the markets in the second half of 2014.
Additionally, the 300 prototypes which were released by Valve in 2013 would not be making any further appearances, according to DJ Powers: "That was an exercise to kind of prove the concept and get them in customers' hands to get real honest feedback. We don't have further plans to manufacture more of those boxes and run a bigger beta or sell them".
Furthermore, Valve has also announced that the machine partners might also end up creating their own customized Steam Controllers to offer a more diverse gaming ecosystem to its gamers.

According to Valve, the price range of the machines can range from as low as $499 (roughly Rs. 31,000) to as high as $6,000 (roughly Rs. 3,74,000) depending on the manufacturer, and the specifications included in the machines. While iBuyPower and CyberPowerPC are aiming to create entry-level machines, Falcon Northwest and others are focussing on delivering powerful systems at daunting prices.
CyberPowerPC, one of the Steam Machine partners is said to offer Intel's Core i5 processor, 8GB RAM and 500GB hard drive. The manufacturer may include either an AMD Radeon R9 270 graphics processor or Nvidia GTX 760 GPU.
Alienware, another official partner for Steam Machines, also revealed its device which is just 8 inches in length and 3 inches tall. Alienware's Steam Machine is set to offer 1080p HD resolution to gamers. It also includes 4 USB 3.0 ports, HDMI input and output, and a gigabyte Ethernet and audio out facility, but misses out on its connectivity feature with the PCs. The pricing and availability has not been mentioned yet.
Stay in touch with the latest from CES 2014, via our
CES page
.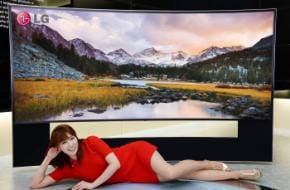 CES 2014 - World's biggest tech event in pics