Game development in India has largely been confined to mobile platforms. With a few exceptions, most Indian studios prefer the cosy confines of Android and iOS. Indiagames is one of the pioneers in the mobile space, where it's known for its cricket games and licensed movie tie-ins.
But that wasn't always the case, as Indiagames was also the developer behind Yoddha: The Warrior, India's first 3D game, and possibly also the first commercially sold PC game and the first first-person shooter from India. The game went on sale at retail stores all over the country in 2000.
At a time when gaming in India was synonymous with 8-bit and 16-bit knock-offs and game development itself seemed an alien subject, how did this game emerge out of the blue? Gadgets 360 picked the brains of Vishal Gondal and Ninad Chhaya - the founders of Indiagames - to understand how Yoddha came to be.
From Kargil to Yoddha
You played Yoddha, which loosely translates as warrior, as an Indian soldier shooting down terrorists. The game was set in the backdrop of the Kargil War. Before making Yoddha though, Indiagames had made a browser game called I Love India.
"I had created a game on the Kargil War which was made in Shockwave. [You would run the game] in a browser where you could basically attack the Pakistani intruders and Nawaz Sharif and all these guys who were at that time, leaders of Pakistan," Gondal says.
"Vishal was a programmer, I came on board from a creative perspective and I designed the game flow ," Chhaya adds. "We built that game because it was very topical. It got a lot of eyeballs, lot of traction, and we realised that yes, if the content is Indian and people can relate to it it would work. At the end, it was a shooting engine, there was nothing new that we did. We just put an Indian skin to it."
(Also see: Tracing the Origins of Gaming in India: 8-Bit Cricket, Sega, and Cloning)
Yoddha's Bollywood connection
Yoddha actually started as a shooter based on the Bollywood classic, Sholay. However, the lack of money for licensing, and the success of Indiagames' browser game Kargil War, made it change tack a little.
"We thought, what was iconic with India? Action and shooting. Why not something like that? Our first thought was Sholay," Chhaya says. "So we decided to build a game on that. We had no idea about licensing. We made a game, a prototype rather and went to the film's owners and they asked for licensing fees which we didn't have. So we went back to the drawing board."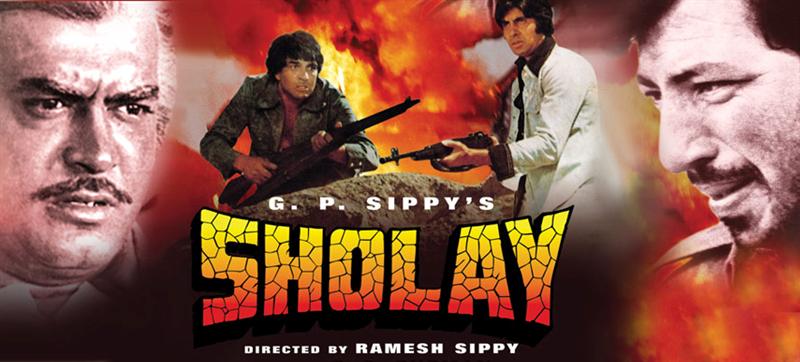 Yoddha was to be a foray into hardcore gaming, with the intent on capitalising on the wave of patriotism at the time.
"It [the browser game] had a 100,000 downloads at the time," Gondal says. "When we started we had the online game business model, which was Flash and Shockwave games, and [would] we have a PC gaming business, which was the Yoddha game and the idea was to port it to PlayStation and Xbox as well."
"We couldn't afford to build on the Sholay brand so we decided to play on the Indian patriotism sentiment. We rebranded the game to Yoddha," Chhaya explains. "Gabbar Singh became Gaddar Singh, because he's a traitor and he's infiltrated into your country and you have to go into the enemy camp to shoot down the bad guys."
"We had a good engine in place, and it seemed to be promising, we did a few beta rounds and showed it to people. They liked the quality and it was built in A4 [engine] which at the time was the coolest engine for us," he adds.
(Also see: Indiagames Founder to Start Investing in Indian Gaming Ecosystem)
Enter Pepsi and MTV
With an idea and the tech in place, there was another hurdle for Indiagames to clear. At the time it was still a small firm, and Indiagames knew it couldn't complete Yoddha with its own funds alone and had to look for an external partner to help push the game across the finish line. Enter Pepsi.
"We went to Pepsi and pitched the idea to them and they said they love it. The only thing was that they wanted the health pack to be their logo," Chhaya explains. "So you walked around the enemy's den and collected Pepsi. Every time you did that the jingle 'yeh dil maange more' rang in the background."
A tie-in with a cola company might seem like an obvious thing these days, but back then it was unheard of. Fortunately, it was the time of the dot-com boom, when established companies routinely partnered with tech startups.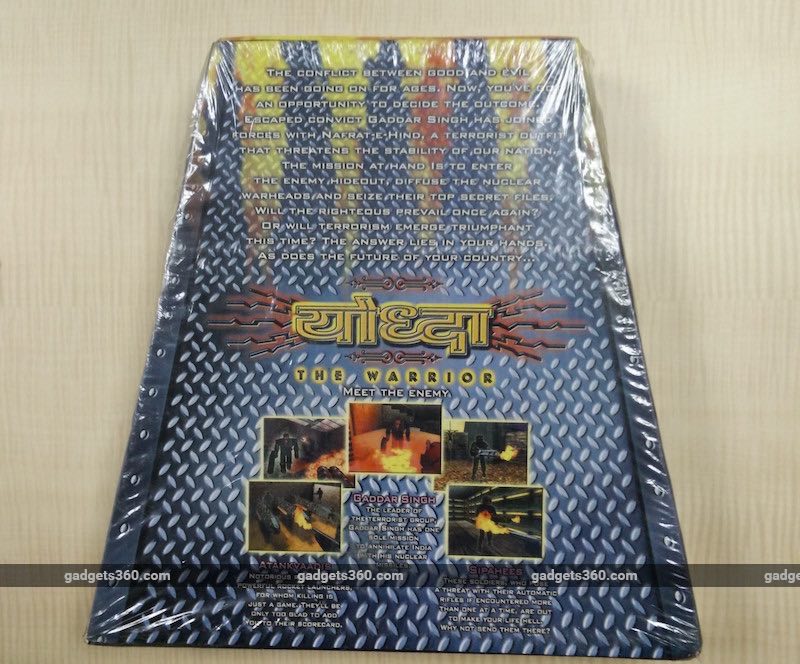 "The idea was to convince them that this was something big. It was the youth connect that helped Pepsi," Gondal says. "Of course we had a whole marketing plan with MTV and everything else, Pepsi at that time was looking forward to how it could associate itself with tech and games and this was the time of the dot-com. It was before the dot-com bust so it was fashionable for brands to associate themselves with tech companies."
MTV - then still about music, not reality shows - was a part of the marketing plan to reach to the youth, through a music video for the game.
"We produced a music video. It was by a group that was back then called Vedic Chant, Siddarth and Suhaas," Chhaya says. "Now they're film music composers. They were excited and said they'd do this." This led to more Mumbai artistes getting on board with the game as well. "Chintu Bhosle came on board to the background score of the game," Chhaya adds. "Haresh Bhimani who is a popular voice over artist did the background voice over for Yoddha too."
The hustle
Yoddha now had access to talent, and there were brands on board to help it gain visibility, but there was still one problem that needed to be dealt with - actually releasing the game on PC. Indiagames' development process at the time wasn't as streamlined as it is right now and had a team of only six to develop the game.
"We didn't even know that a method existed. The only prototyping we did was that Vishal gave us a build and we'd play it to see what works and what doesn't," Chhaya confesses. "The game balancing concept for us was 'If I like it, it is good, if I didn't like it, it wasn't good.'"
"It was never done before. Luckily for us we made sure that you didn't require any kind of graphics card. It could work on a regular PC without a graphics card," Gondal adds. "At that time all these things were a major challenge. You could not create a game and then say it requires a graphics card, because then you're dead."
Though the likes of AMD and Nvidia have a presence in India now, in the early 2000s, it was another story. With PC hardware still evolving, sound was an equally big concern.

Windows 95, a 166MHz processor, 32MB of RAM, a few hundred megabytes of hard drive space, it might not look like much now but back in 2000, PC gaming's lowest common denominator makes today's low-end Android smartphones seem futuristic.
"So we literally had to create a game which supported built-in graphics itself. Which was one of the big challenges because we needed to make sure your art and everything else was compatible," he continues. "We had a lot of challenges with sound too because sound card compatibility was a nightmare. We had to look at graphics cards, sound cards, all things that we don't think about today, and then of course speed. Different computers had different lag and we had to test it extensively on various machines and but still it was a challenge because it was clearly the first real commercial gaming venture which we did."
Generations behind
With no real games industry in India, the team had no experience, and had to figure out things as they went along. "None of us were formally trained in making a game [of this size or scale]. I am not a formally trained game designer. I had no clue how to create a game design document," Chayya says. "Vishal obviously knew how to code but by and large, services was bread and butter for us. This was kind of something like a pet project and then took over us as an obsession."
"You can compare Yoddha more to the first or second generation shooters at that time we were all playing Half-Life. But Half-Life's engine was much more advanced. It required a graphics card for example and that was a challenge, we couldn't use something like the Half-Life engine," Gondal says.
(Also see: Game Development in India: In a State of Constant Flux)
"Compared to Doom and Quake we were generations behind. We knew that," Chhaya admits. "We knew that Planet M would not keep us next to a Doom box. The USP was Indian guys making a game targeting the Indian sentiment."
The end of PC gaming at Indiagames
When the game finally released the team at Indiagames breathed a sigh of relief and it eventually recovered its cost of investment.
"I don't remember any other 3D game made in India and not just made but distributed, we have a Rs. 499 price point which was sold in the market and I think we did sell - if I'm not mistaken - I think about 10,000 copies," says Gondal. "And we recovered costs because Pepsi paid for the entire creation cost. So it was also profitable."
"We actually had a distribution business - we got a distribution team and all of that so it was placed in stores. In fact we had a very unique box for Yoddha," he adds. "The box was a trilangular box for the game. It was way ahead of its time in terms of marketing. It was literally the first music video created to market a video game at least for India."
The visibility from the music video for the game (which reportedly cost Indiagames Rs. 5,00,000) and Yoddha itself, despite being a short game of only "'three or four" levels, opened up some opportunities for the company. But it also would put an end to the company's PC gaming plans.
"It's how we got our first round of around $1 million from Infinity and IL&FS ventures," Chhaya says. "The strategy changed because PC gaming isn't an obviously positive ROI business. Around 2001 we moved to mobile and we started looking at building games for the initial black and white [Symbian] 30 series, 40 series phones," he says.
Yoddha's legacy?
Clearly, Yoddha was never going to get a sequel. The learnings from self-publishing and distributing a PC game 16 years ago ensured that, along with how the distribution of other titles worked out that time.
"We realised there is no market and there were too many challenges in terms of penetration and distribution. The whole thing was a huge challenge as a business and we got out of it," Gondal says. "And I don't know if you know but we also distributed other games for a short time. We were the guys who got 'Alice' in India. We had the rights to distribute it in India and a couple of other games also. We had our own publishing, creation, and distribution business for PC games but we got out of it in a matter of months. Luckily for us we didn't invest further in the hardcore gaming space."
(Also see: Disney Shuts Down Development at Indiagames)
Indiagames ended up making a couple of PC games that were commissioned for by clients, and an early pitch for Shaktimaan but that was it. For the run up to its acquisition by Disney in 2012, the focus was mobile alone.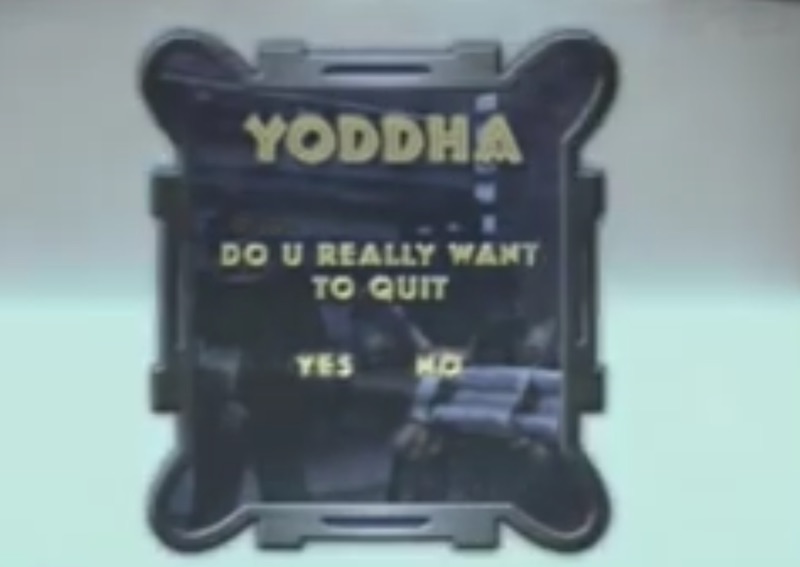 Right now though, there are options beyond mobile as is evident with the likes of Asura and Sky Sutra that are targeting PC and consoles. It helps that the lines between casual and hardcore are blurring even further what with platforms being more accessible than they ever have been.
What's interesting is that even though Indiagames exited the PC market soon after releasing Yoddha, others took up the mantle to bring their own first-person shooters to the market on PC. We've had Chakravyuh from the erstwhile Game Masti, and Lumen Phon released Bhagat Singh. In later years, FX Labs' Ghajni and Ra.One, and the Street Cricket franchise (albeit for the PS2 and PS3) from Trine, while not being first-person shooters, proved that Indian games on core platforms were far from over. Yoddha more or less set the tone for a generation of game developers.