Microsoft released the Xbox One Summer Update this weekend. It takes into account a wealth of feedback from users since the company's last major update to the Xbox One, which was the New Xbox One Experience (NXOE) last November.
Weighing in at a little over 1GB, it's not exactly a large download and it contains some potentially useful features. But is it just a formality of ticking some boxes to appease the Xbox One's rabid community, or an evolutionary step forward? We tried it out to learn more about the Xbox One Summer Update and here's what we found.
Your Xbox One may lag
The Xbox One might be running Windows 10 but it seems to have inherited the performance sensibilities of a budget Android device, what with it getting slower after this update. Whether you're accessing your friends list, or your games, you'll soon notice that you're waiting a couple of seconds more than usual. It's not a massive impediment to the experience, nor is it as bad as the Xbox One was at launch, but it's perceptible enough to make you wonder why it exists in the first place. More so when the NXOE update brought the boost of speed to a flagging OS.
(Also see: Xbox One Summer Update Out Now; Here's How You Can Download It)
USB music doesn't work right now
One of the standout features for the Xbox One Summer Update is the ability to play music off a USB device - but you can't do so just yet. And you won't be able to, until Microsoft updates its Groove Music app. Unless you have a US or UK account, don't expect Pandora or other streaming services to work either.

No Cortana for Indian Xbox One owners just yet
With Kinect's voice commands never really working as they were supposed to, you'd think that Microsoft would double down its efforts with Cortana, its voice assistant that's found its way to Windows 10 PC and the Xbox One. At the moment though, support for Cortana is missing for Xbox One owners in India. Perhaps support will be added in an additional update similar to how Windows 10 users in the country can now use Cortana on their PCs.
So if you thought you could simply plug in a headset and say "Hey Cortana" followed by command such as checking on what your friends are up to, or to recording memorable game moments, think again.

Game collections are nice
Borrowing a leaf from Steam's playbook, you can now browse your game collection vertically and change the size of game tiles to show more (or fewer) games on the screen at any given time. You can arrange games alphabetically as well, and quickly go to the game you want, much like you would jump to contacts on Windows Phone, by selecting a letter to show all the games starting with it.
(Also see: Gears of War 4, Forza Horizon 3, and Recore Pre-Order and Price for India Revealed)
It's a much needed fix that makes going through your library of games easier than it was before, which was done via horizontal scrolling. There's some thought towards arrangement and structure that felt missing earlier.
You can finally see how fast a download is going
Yes, you read that right! Now when you download a game, you can see how much of it has been installed, what is the complete file size, and what download speed you're getting, which is another nod to Steam and other platforms. Changing the order of download priority is a button press away, as is viewing the updates to your installed games, useful if you have a large digital collection or play online regularly. Also handy is that you can see the status of downloads directly from the home screen.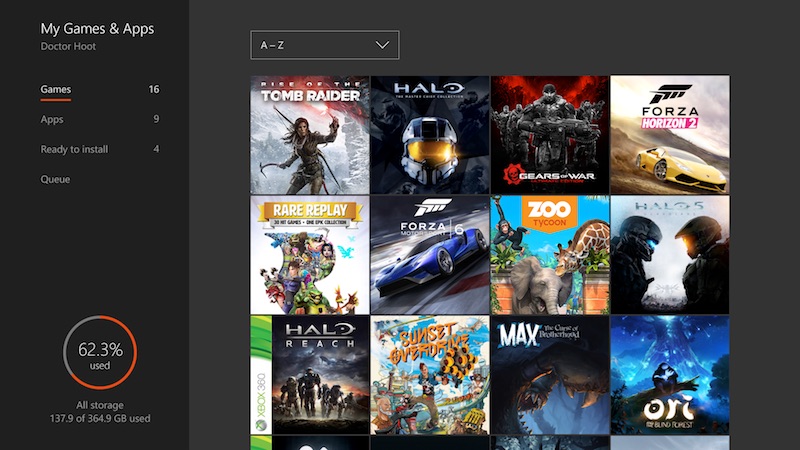 It's easier to browse the store - and to find deals
It's now clearer to see what's on sale, and the store now features user reviews as well, something that, again, resembles Steam by way of design. Oddly, you can leave a review for games you haven't played yet. And in an attempt to combine both Windows and the Xbox Store, you'll see PC games too, which may be confusing for some but it is a good way to ramp up visibility prior to Xbox Play Anywhere, which will let you play select games on both the Xbox One and Windows 10 PCs. Xbox Play Anywhere is scheduled to launch on September 13.
Furthermore, the annoying issue of seeing multiple box arts of the same game has now been dealt with. Now you won't see covers for a featured game's standard and special variants, just one piece of art you can click on to know more. With the Anniversary Update on Windows 10, you will be able to buy Xbox One content from your PC. If you have enabled Instant On mode on your console, you can buy games and downloadable content on your Windows 10 PC, and have it download on your Xbox One immediately.
(Also see: Xbox One S Price, Release Date, India Launch, and Everything Else You Need to Know)
The future of the Xbox One?
It's quite obvious from slew of updates, leaks, and hints over the past year that the future of Xbox One is intrinsically tied to that of Windows 10. But is it a good thing? There have been some smart additions to the Xbox One in its many updates, but more than a few of those should have been available on the console from the outset. This is evident when a feature like playing music off a USB drive is the headline feature of the Xbox One Summer Update, something that was available in the Xbox 360 in 2005 when it first launched. Not to mention the feature still doesn't work.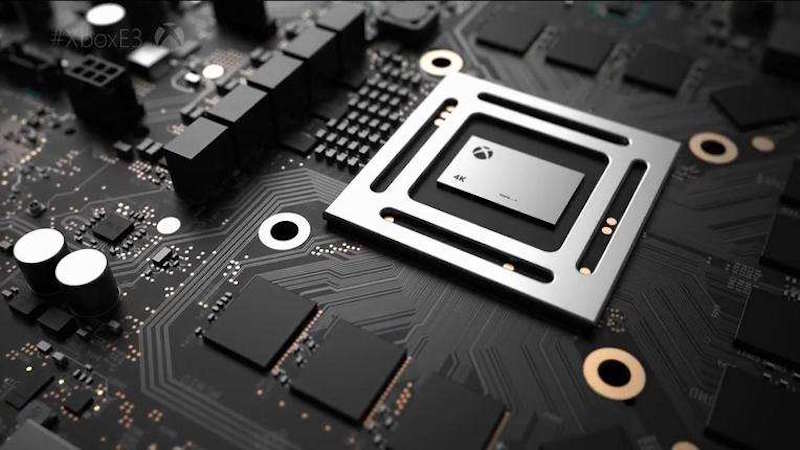 The same applies to the overall speed and responsiveness of the Xbox One - it's nowhere close to where it should be. This is especially glaring when the PS4 has been as responsive as it is from day one.
Hopefully the alignment with Windows results in an actual ecosystem of sorts rather than hollow promises. But with the Xbox One S promising better performance in games and Project Scorpio - a souped up version of the Xbox One with vastly superior internals out next year, how much commitment Microsoft has towards its early adopters will be severely tested in months to come. Phil Spencer did state that the company wants to make the generational gap between consoles obsolete, and follow a release schedule similar to smartphones, with yearly iterations. As it stands though, you're better off holding off from the Xbox One Summer Update until some of its most basic functionality - such as a smooth user experience - works as intended.