DSK Green Ice Games is an anomaly as far as gaming studios go. The Pune-based studio is part of the DSK Group, which has companies in a diverse range of sectors including construction, automobiles, and dairy automation. The group is also responsible for DSK Supinfogame, one of India's only video game development schools.
Green Ice Games' CEO is Alexis Madinier, whose previous job was Principal, Head of Studies at Supinfogame, but he is fervent about maintaining the studio's independence both from the parent company and the game development school. So much so that Green Ice Games has not relied on its clout to publish and distribute the studio's first game.
Instead, it is taking the indie route and launching on Steam Greenlight, a crowdsourcing platform that uses the community to decide which games should be distributed on the popular gaming platform, Steam. This is already pretty unusual, but the studio's first game - called Death God University - is also far from the mainstream genre of puzzle adventure games.
The genre was made famous by publishers like LucasArts and Sierra, whose games are having a slight renaissance now. But it's still a niche, as is making PC and console games in India. Most developers here work on mobile games, barring a few efforts in making cricket games and film tie-ins that did not end well.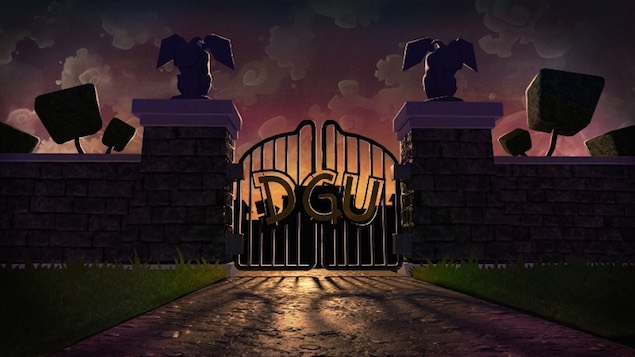 But for Madinier, the decisions made perfect sense. Prior to his stint as a teacher, Madinier was an industry veteran who has worked on a host of titles such as V-Rally 3, Need For Speed: Porsche Unleashed, and most recently, Test Drive Unlimited. But while the games he's worked on before are racing games, it's a genre he never cared much for.
"I don't like racing games," says Madinier. "My company [Eden Games] was working on them. Since I am professional, I did what was needed. So no, I'm not out of my comfort zone with this. Personally, I prefer action and adventure games."
Before gaining recognition for his work in the racing genre, Madinier had worked on a few adventure games such as Twinsen's Adventure (also known as Little Big Adventure) and Time Commando. Neither game is excessively famous, but older players might recognise the names, and Twinsen's Adventure is also available on iOS and Android if you want to experience a good classic game. So when people on the team came up with the concept for a puzzle adventure game, Madinier was excited.
In the game, you're a student at the Death God University. It's a traditional puzzle game, and you'll have to set traps, combine items, and solve all manners of puzzles to graduate, killing off people who deserve it while making the deaths look like accidents. So far, the studio has released a slick trailer and a few screenshots, but little of the gameplay. Madinier tells us that this is intentional.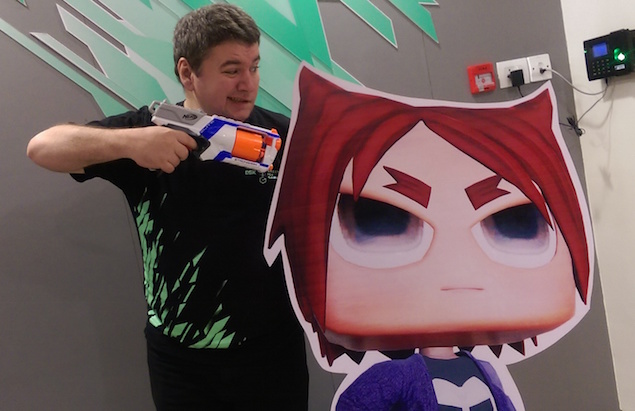 "The trailer is a real-time sequence we put together," he says. "There's not too much gameplay shown as we don't want to spoil the elements of comedy that feature heavily in the game. Aside from combining items, we have purposely shown little."
What is on display is very polished - the Chibi art style features super-deformed characters that look cute. Pop culture icons such as Harry Potter and Spock are lampooned with deaths that would be macabre if portrayed more realistically, but are hilarious here.
It blends well with the game's dark overtones that involve well, killing people - albeit with flying tacos or by strapping them onto rockets fired at volcanoes.
Making Death God University
In making the game, Madinier has largely relied on his team of professionals, instead of drawing talent from Supinfogames game development school.
"We're an independent company in the group with no links to DSK Supinfogame. While I have a personal relationship with its staff since we've worked together, we recruit freshers from other colleges and developers from other companies," he tells us.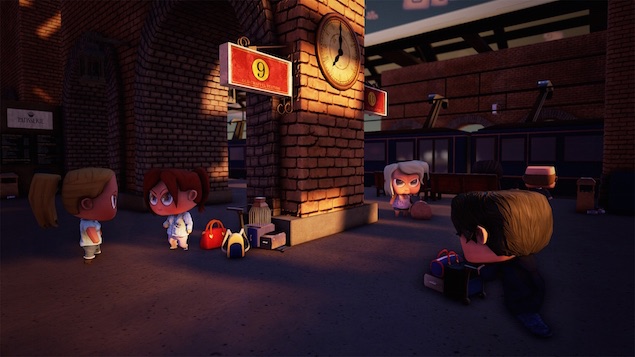 The original idea for the game didn't come from old veterans who remembered the games they played as kids though.
"The concept was developed from an idea by interns who we hired. Then the concept was pushed into a fully-fledged commercial project," says Madinier. And while most studios in India work on mobile games, this was another area that he wanted to steer clear of.
"I've never worked on mobile and I'm not a fan," he says. "It's a saturated market. We wanted to make games we want to play. So we said, 'let's try'. There are other developers who are fed up with mobile so they joined us as well."
Death God University is made on the Unreal Engine, another break from what you'd expect here. Most prefer simpler tools such as Unity or Cocos2DX, while Epic's engine is a choice for most AAA games.
"For us, it's just the best when it comes to content creation," explains Madinier. "We could have gone with something like the Cry Engine or Unity but the Unreal Engine allows for quick prototyping and ease of use. And the cost is decent too with a $19 monthly subscription and a five percent royalty, which we'd rather give them than a publisher."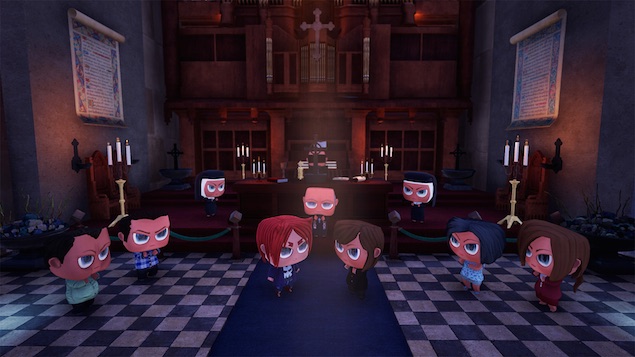 To get the game out, Green Ice Games considered turning to Kickstarter first, but Madinier says that was too much hassle. Steam Greenlight had another advantage, according to Madinier - it offered a lot more customer feedback from gamers.
"It was crucial for us to present it to our audience before it was finished and see their feedback," says Madinier. "If it's not received well, we would be better off scrapping it and working on something else. Plus, it makes a case to DSK that what we're working on has traction prior to release."
Although Death God University has yet to be greenlit, Madinier is firm on his vision for the studio. He believes Green Ice has what it takes to jumpstart the AAA ecosystem in a country rife with mobile development and outsourced contractors. "In five years, we want to be the PC and console studio in India," he tells us.
With mobile development having its fair share of risks what with most studios still at a loss on how to make money on Android, taking a divergent approach might be Green Ice Games' best bet to stand out from the crowd.
You can see how the studio's maiden effort in Dead God University pans out on Steam Greenlight.