E3 is the biggest annual event in gaming and next week from June 9 to14 there are going to be more reveals, launches and announcements, demos and trailers, than a sane person would be able to track. There will be games, hardware related announcements and more, and we've collected just a few of the things we are most excited about.
Last year, it was all about showcasing the new hardware on the Xbox One and the Playstation 4, but this year might see some other interesting hardware announcements around virtual reality.
Thanksto Twitch, you can watch E3 live,starting Monday. To check out the full live schedule, visit this page.
One of the games we're most excited about is Borderlands the Pre-Sequel. Borderlands was a surprise hit for many, and while both it and Borderlands 2 had their shortcomings, both were hugely enjoyable games. The Pre-Sequel is being developed by 2K Australia, and is set before the events of Borderlands 2. It will feature action on the moon, and the low gravity fighting looks like a lot of fun. Players will also get to step into the shoes (wheels?) of the most annoying little robot in the Universe, Claptrap, which could be a lot of fun.
The game is scheduled to release in October 2014, and it's almost certainly going to get a showing at E3. Some other games you can definitely expect include Assassin's Creed Unity and Uncharted 4. We've already seen trailers for both, and both are expected to launch this year, so it's reasonable to expect something at E3.
Dishonored 2 might also be at E3 this year, after a Powerpoint slide showing the words Dishonored 2 Witness the full reveal at E3 2014, with the hashtag Darknessoftyvia was leaked. The first Dishonored was a really fun game, and one of the best new games inspired by Thief - a list that includes the Thief reboot that launched this year.
There are also rumours that Sony might also show either The Last Guardian, or Uncharted 4 or possibly both. If either of those games shows up, it will be extremely exciting, though given how successful the Uncharted franchise has been for Sony so far, Uncharted 4 might make more sense, as a system seller.
Sony has also earlier revealed the Project Morpheus virtual reality headset. That's not expected for consumers until next year, but with any luck, there might be some new game demos, or some more information about the headset at E3.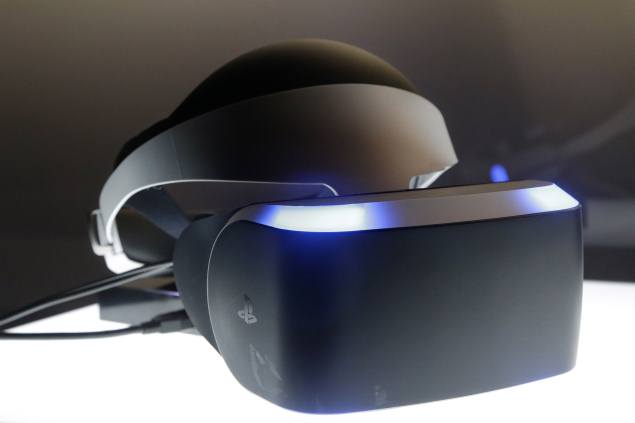 While on the subject of virtual reality, we're hoping that there will be some more demos from Oculus and Valve for their respective VR headsets as well. We've seen some amazing experiments in this space and some wonderful Indie projects, but widespread adoption will only be made possible if more established developers also throw their hats in the ring.
The Order: 1886 is also a safe bet to show up at E3, and it's looking like a good third person shooter set in Victorian London, fighting against werewolves. That ticks off all the boxes on a checklist we didn't even know we had.
Also,after the Kevin Spacey filled trailer for Call of Duty: Advanced Warfare,we're pretty excited about it as well. After House of Cards, getting Spacey to stand and monologue while looming vaguely villainously will sell anything and Call of Duty might have gotten safely repetitive, but for fans of spectacle, the games have always delivered.
Two other shooters which we're excited about are Halo 5 and Destiny. Bungie, whichfirst became famous for developing Halo, left the series after Halo: Reach, and Destiny is the latest game that the studio is releasing. The trailers we've seen so far are nothing short of amazing, mixing up Halo and Borderlands to stunning effect.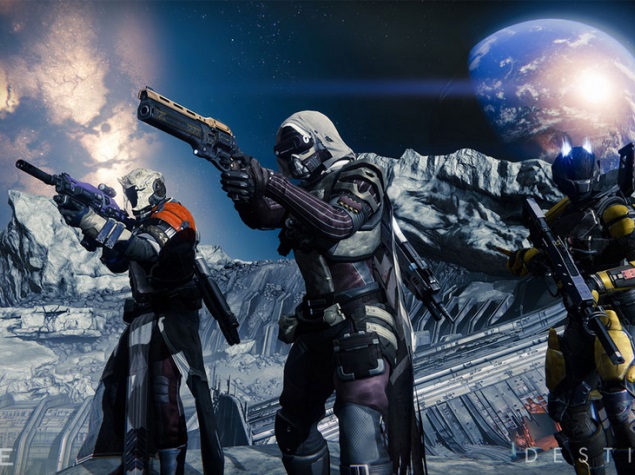 Meanwhile, Halo5: Guardians is also very exciting, and for Microsoft, it would be great to have a high profile game like that to bundle with their consoles. Of course, Microsoft has been a little on the backfoot since the start of this console generation - it has been dropping feature after feature ever since last year, such as not requiring the Kinect camera with the Xbox One - a move that would make the Xbox One cost the same as the Playstation 4 (which also sells its camera as a peripheral). The move would also, allegedly, free up some system resources, which could be used to improve the resolution of games the system is running.
Another shooter that has a lot of people excited is EA's Battlefield Hardline, which has also been confirmed for an October release. The game has a distinctly urban setting, but we really hope that the release won't be as buggy as Battlefield 4 was, at launch.

The Witcher 3 (top image) is going to be shown off on Monday, and the first two games in the series have been solid entries so we're excited. Dragon Age: Inquisition is also going to be shown off at E3 - earlier previews have already given us a some exciting moments including a fight with a dragon so it will becool to see how that is topped. Dragon Age 2 was a bit of a let-down compared to Dragon Age: Origins, but hopefully Inquisition will be a return to form.
Nintendo is also due for a return to form, and there will be a Super Smash Bros. for Wii U tournament which will showcase the new game. That's a great bit of news, though there won't be a traditional press briefing. There will be the Nintendo Digital Event which fans can follow on June 10, Tuesday, streaming game demos and outlining the company's plans for the future.
This is just a small slice of what you can expect from E3 this year, and hopefully there will be a large amount of new IP as well, over and abovethe safe sequels. Even amongst the confirmed lists, there's too much togo over item by item, but for gamers, this is looking like a very exciting year.