It's taken awhile but Grand Theft Auto V (GTA V) is finally out for the PC. The game is a 60GB download you can get via Steam or from developer Rockstar Games' own website, so it's understandable for many to consider picking it up on DVDs. The physical edition of the game will only hit Indian stores by April 17. While the distributor e-xpress Interactive did not comment, retailers say this is due to logistic delays on the part of Rockstar Games.
Having said that, we snagged a digital copy via Steam and played through the first few missions. Even before you start playing though, there are a few things you can prepare for. Here's what you need to know before you begin your adventure in Los Santos.
1. Make space
From the game's lenient spec sheet, the biggest drawback is its space requirement (post download or install via disc), clocking in at around 65GB, GTA V is a huge game. You might want to make space on your existing hard drive or simply pony up for a new one (preferably a solid state drive for the best performance). Provision for more factoring in the size of save files and that the game will definitely receive updates. Regardless how you plan to procure the game, you'll need an ample amount of gigabytes to space, which brings us to our next point.
2. The physical edition does not use Steam
This might be a deal-breaker for some. Much like Max Payne 3, GTA V on DVD will not use Steam, instead using the relatively untested service that is Rockstar Warehouse. You also lose out on Steam achievements but most of all, it means using yet another service to launch a game. Bad enough that we have Steam, Ubisoft's Uplay, Electronic Arts' Origin, and GOG to contend with, and now another joins the fray.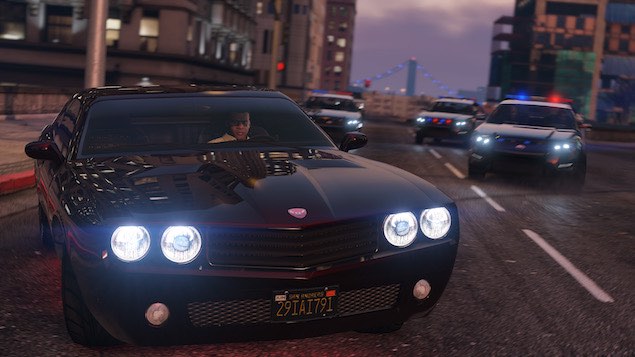 Perhaps this is the price we pay to prevent a massive download. The digital and physical variant both cost the same; the Steam version costs $40 (approximately Rs. 2,493) and the physical copy will set you back Rs. 2,499. The Steam copy cannot be gifted to other users. This is because of the price advantage India has - Rockstar would like to prevent shady third party sellers from profiting on this instead of end users.
3. Update your drivers
Like most new high profile releases on PC, there's a fresh set of drivers to install for your video card from Nvidia and AMD. Both of them promise varying degrees of optimisations and features ranging from 4K support to multi-frame sampled anti-aliasing. You can grab AMD's here and Nvidia's here. We installed the latest AMD drivers on our PC and noticed smoother performance and the absence of artifacts - unintended glitches such as black boxes and blurry pixels that while minor, plagued our initial playthrough. For some of you, these terms it might seem like Latin but long story short, you'll want these to get the best out of your game.
4. Prepare to wait
In case you decide to go the digital route like we did, you'll find yourself on the receiving end of a fairly long wait even after your download ends, in order to play the game. This is because the game "unpacks" itself and downloads a minor 58MB update. Taken together, this leads to a wait time of almost over an hour.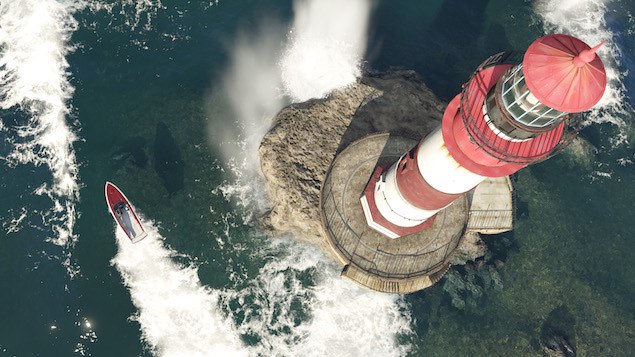 I've done all of this, what can I expect?
Prior to playing this on our PC, we spent most of the week playing GTA V on the PS4. While nothing short of being a stunning game on current-gen consoles, the game did have some minor flaws such as slight issues of texture pop-in and very minute instances of slow down in some of its busier scenes. By and large however, it was a competent upgrade over and above the initial PS3 and Xbox 360 releases.
Our initial impressions of GTA V on PC indicate that this is everything and more. We didn't use a cutting edge gaming rig, but played GTA V on three year old PC - it is powered by an i5 3470 processor, 16GB RAM, and an AMD Radeon HD 7950 3GB video card and the game performed well on a mix of high and very high settings, at 1920x1080 pixels.
(Also see: Everything You Need to Know About Playing GTA V at 60fps on Your PC)
On our machine, GTA V runs smoothly, has a smorgasbord of graphical options and tweaks, and looks gorgeous. There's barely a pixel out of place. In motion or standing still, this is a great looking game. At its busiest the frame rate would drop to around 40 and at its best was around 55 frames per second. Not too bad considering it's just a little above the recommended requirements set by Rockstar Games. This was measured using FRAPS and the latest drivers from AMD.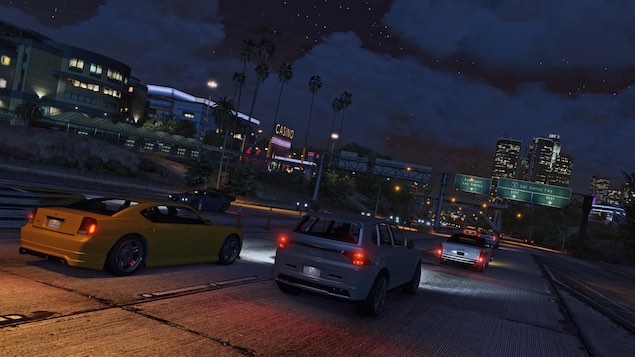 The city of Los Santos is teeming with a vigour that makes crowded streets in real life seem dull in comparison. Everything from water effects to character models do their best to hide the fact that this is just a video game. Each element comes together to provide a sense of immersion that few can match. Rockstar always had an eye for detail and this is more true for GTA V on PC than ever before.
The game's default graphic options leave little room for argument, providing the best blend of performance and image quality. And it's made even better with the choices for enhancing visual fidelity if you so desire. Digging through the menus, we realised that we could customise everything from surface reflections to extending shadow distances.

In an age where developers tend to water down PC ports, the extensive range of options is a welcome return to form. It's a step up from its predecessor too. GTA IV was poorly optimised and used a cocktail of DRMs. These included Steam, SecuROM, Rockstar Games Social Club, and Games for Windows LIVE. All of this made it cumbersome to play on PC.
Stay tuned to our full run down on all things GTA V on PC as we delve into its other features including the inbuilt video editor, benchmarks, heists, and much more.