These days, video games are made by teams of hundreds upon hundreds of people, and with a few exceptions, you probably won't know about the men and women who made the games we play. That wasn't always the case, and "star" developers like Will Wright, Chris Sawyer, and Sid Meier were so famous their names were part of the marketing of their games. But even other developers whose names weren't necessarily on the box were still famous, such as Ultima creator Richard Garriot, and Roberta Williams, the co-founder of Sierra Online.
At that time, PC gaming was still growing and genres like point and click puzzle adventure games were all the rage. And Sierra was one of the biggest names in these types of games, thanks to the extremely popular King's Quest series. Jane Jensen worked at Sierra and co-designed King's Quest VI: Heir Today, Gone Tomorrow, before she got to work on her own solo game, Gabriel Knight: Sins of the Fathers, which was released in 1993.
A little over 20 years later, the game has been remade by Jensen's company Pinkerton Road. The PC remaster featured updated modern graphics, and tweaked some of the gameplay too, but was otherwise very faithful to the original game. Now, Gabriel Knight: Sins of the Fathers 20th Anniversary Edition is available as a free download on the App Store, as an iPad app. It's following an episodic model, where you can download the game and play the first day for free, and you have to pay to unlock the rest of the game, with each episode coming at Rs. 250.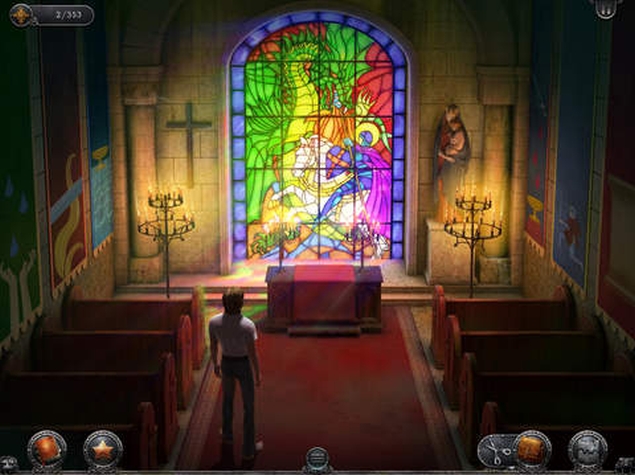 According to Jensen, who replied to our questions via email, the tablet feels like a natural fit for the adventure game genre, and that's why we're starting to see more new games in this genre after a really long time.
"I really do [feel that tablets are a 'natural' home for games like Gabriel Knight]," Jensen tells NDTV Gadgets. "The game is very story-driven and slower paced and exploratory. It's really well suited to tablets."
She added that this is true not just of Gabriel Knight, but of the genre as a whole. "I think these types of games are a good fit for tablets," Jensen tells us. "It's natural for them to have something of a rebirth on the medium."
We had enjoyed the remake of the game for the PC, but while we haven't completed our playthrough of Gabriel Knight on the iPad, the experience was far more immediate.
(Also see: Gabriel Knight is a Classic Reinvented to Meet Modern Tastes)
Having recently played the game on the PC, we did notice some changes, which Jensen says were to make the game more accessible to the wider audience of mobile gamers.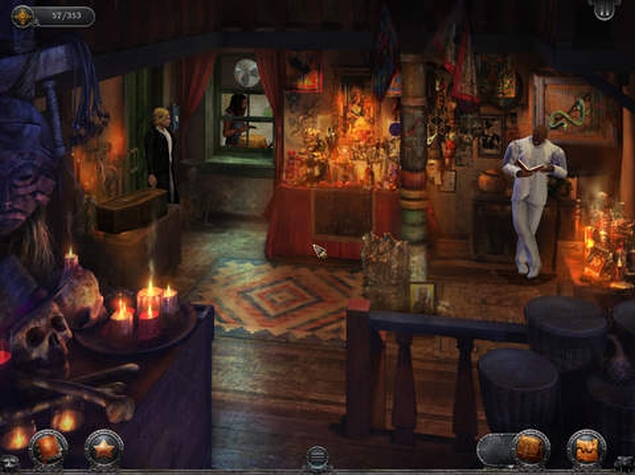 "We did simplify the interface somewhat," Jensen tells us. "In the original game you could try any icon on any object, but we eliminated the combinations that would give you a generic response."
"We also highlighted in yellow the dialogue topics you really need to ask to continue," Jensen adds. "So players with less patience could skip the rest and we added a hint system."
For developers who loved the puzzle adventure genre, the tablet represents a chance to reach a wide audience without necessarily spending too much money, as mobile games can be made on smaller budget. But smaller doesn't necessarily mean shoestring.
"It's still quite expensive to create something like Gabriel Knight," Jensen says. "Hopefully it will be at least able to earn back the investment in which case, we certainly would like to do more on tablet."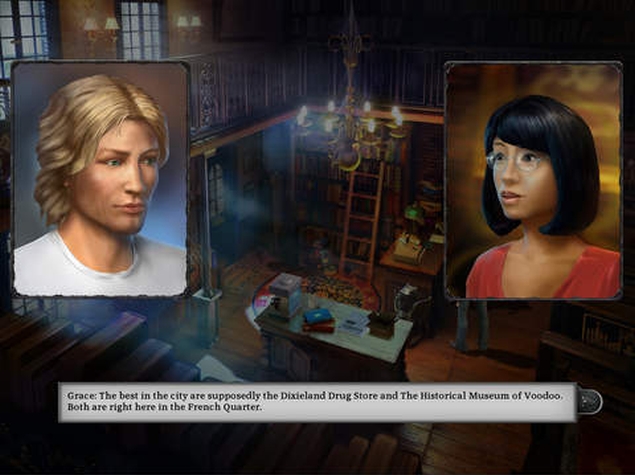 "The game was completely remade from scratch - all the art and programming," she adds us. "It was built on Unity for PC and Mac first and then ported to tablet. Unity makes the port to tablet (relatively) easy."
We asked Jensen if she felt FMV (full motion video) games are also going to make a comeback thanks to tablets. The same advantages that apply to puzzle games apply to most FMV games - they're very story driven, deliberate experiences that don't rely on fast reactions and quickly tapping buttons. Recently another game, Her Story, has been getting a lot of attention as well and Jensen's own Gabriel Knight also moved to FMV for its sequel The Beast Within.
"I don't know the answer to that. I love FMV but it is expensive to produce," Jensen says. "It seems like we've seen most of the old forms come back in one way or another. Only time will tell what will catch on again."