Since the advent of Batman Arkham series, which started with Arkham Asylum in 2009, superhero games have never had it this good. And while Warner Bros. and DC Comics can be credited for making masked men fighting super villains cool again, there are other exemplary examples of hooded justice in video games worth checking out. From role-playing to fighting games, there's a host of different superhero games for all your whims and fancies. Here are some of the best.
1. Freedom Force
Before Marvel and DC decided to get in on the superhero bandwagon there was Freedom Force. Made by the same team as the superlative BioShock series, Freedom Force is a tactical role-playing game that has you protecting Patriot City with a team of superheroes against a host of villains and monsters.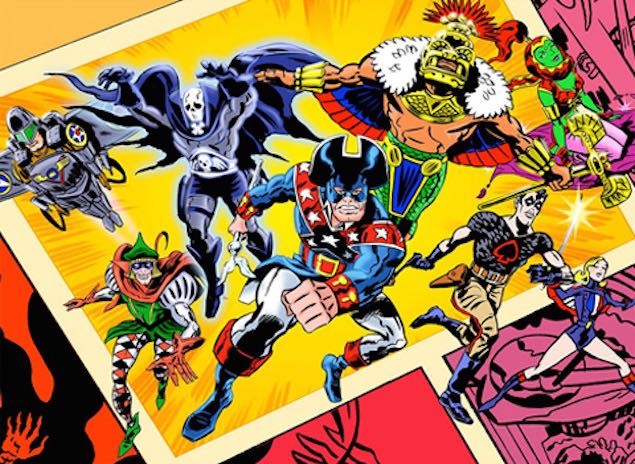 There's a robust hero editor that allows for a surprising amount of customisation and writing that harks back to the early days of comics what with a campy, corny feel to it which is rather appropriate. Available on Windows via Steam.
2. Deadpool
With a Deadpool movie slated for next year, the powers that be at Activision and Disney thought it would be a good idea to make the exploits of the merc with a mouth available for purchase again on Steam. It's packed with fantastic comedic writing, a slew of Marvel cameos from the likes of Wolverine and Cable, and has enough variety in combat to make it worth the price of entry.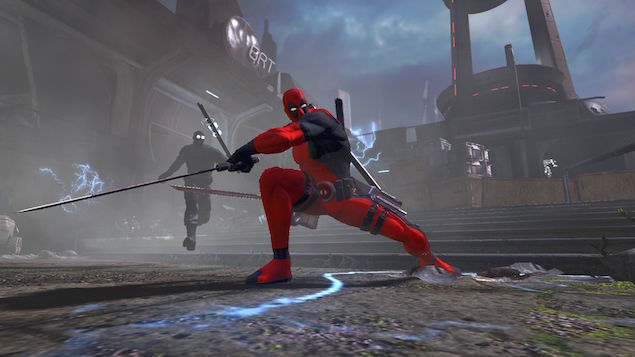 Though the PS3 and Xbox 360 digital versions are unavailable for purchase you can find physical copies for the PS3 online and PC via Steam.
3. Ultimate Marvel Vs. Capcom 3
Before Rocket Racoon stole our hearts in Guardians of the Galaxy, he was a playable character in Ultimate Marvel Vs. Capcom 3 - a fighting game from the fine minds behind the Street Fighter series. Throw in Deadpool with an authentic sense of meta-humour, along with the usual heroes and villains such as Iron Man and Magneto and there's more than enough for comic book geeks to take notice, all while being accessible for fighting game fans to enjoy.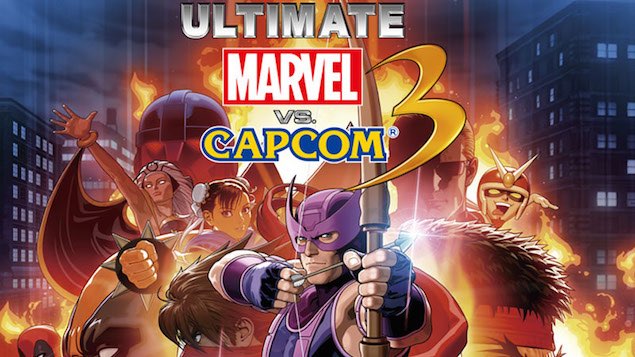 The game was released for the PlayStation 3, PlayStation Vita, Xbox 360. While licensing issues have ensured the game is not available digitally any more, you can still snag a physical copy for the Vita.
(Also see: Batman: Arkham Knight Review - Dark Knight Rises?)

4. Infamous 2
Sure, Infamous: Second Son looked a lot better (thanks to the power of the PS4), but Second Son was undoubtedly the apex of the series.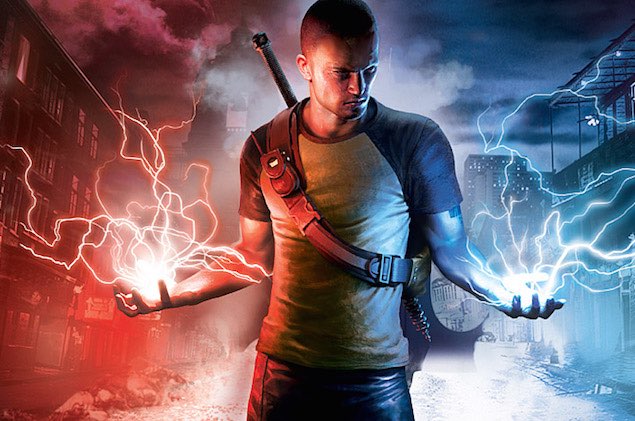 From a vibrant open world, solid quest structure, and movement that made traversal a joy, Cole McGrath's exploits in New Marais are a treat even amidst more technically proficient fodder available today. Check it out on the PS3.
5. Marvel Ultimate Alliance 2
Based on the epic Civil War storyline of the comics, Marvel Ultimate Alliance is an isometric role-playing game for upto four players. It's one of the few remnants from a time before Disney and Marvel joined forces to make the Marvel Cinematic Universe. Strong plot and a surprising amount of choice make this one of the better action RPGs featuring superheroes worth checking out.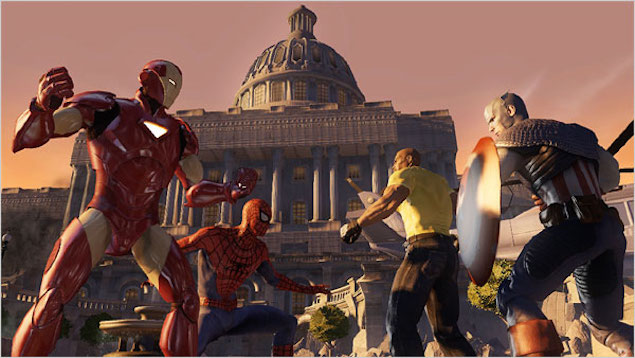 It's for PlayStation 3, Xbox 360, PlayStation 2, Wii, Nintendo DS, PlayStation Portable, but currently only the PS3 version is available.
These are our favourite superhero games, but what about you? Which superhero game do you love the most? Tell us, via the comments.
Affiliate links may be automatically generated - see our ethics statement for details.