There's more to video games than Grand Theft Auto V, FIFA, and Call of Duty. In fact, there's a slew of hidden gems that might fly under the radar, dwarfed by marketing budgets that well known franchises and big game publishers possess. But these indie games often showcase new and innovative gameplay, or a completely unique style that you will rarely see from the big names either. Here are our picks of the current indie games worth checking out.
1. Dex
The cyberpunk genre has seen its fair share of games, ranging from Deus Ex: Human Revolution to Shadowrun. Dex is another game that throws its hat into the ring. It is a slick 2D action adventure with a heady atmosphere, complete with a smart female protagonist, and many well written characters.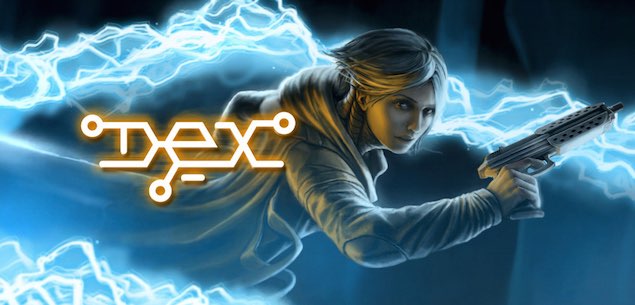 There's enough freedom in the gameplay to allow you to handle any obstacle thrown at you with force or by sweet talking your way out of trouble. Dex is highly recommended if you're looking for an alternative, retro take on gritty sci-fi. It's available on PC and Mac via Steam.
2. Chroma Squad
This game started out as a Kickstarter project and finally saw the light of day on Mac and Windows via Steam and GOG. It is soon to release on the PlayStation Vita, PlayStation 3, PlayStation 4, and Xbox One. Chroma Squad is a tactical role-playing game where you control a group of stunt actors, who have started their own show inspired by Japanese superhero TV shows, particularly Power Rangers.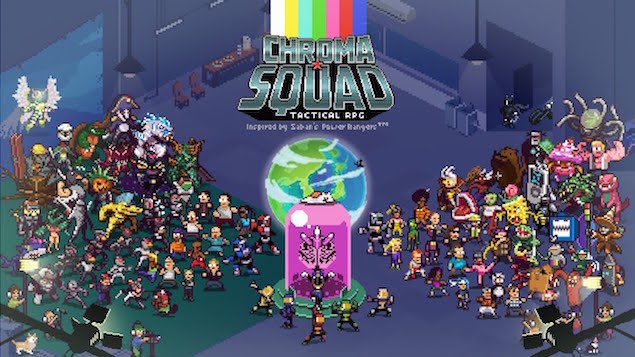 You'll have to manage the cast, snag props, and make giant robots in order to make your show a success. The fresh premise of the game, and it's take on one of the 90s biggest TV fads, easily make it worth the price of admission.
3. Invisible Inc.
From the maker of Mark of the Ninja and Shank comes Invisible Inc. Unlike those two games, Invisible Inc. is a turn-based strategy game in the mould of XCOM. It features a Cold War inspired art style, while the gameplay places emphasis on stealth and subversion, over out and out action.
Throw in a host of well designed maps and a gorgeous user interface, and you get a game that will have you playing till the very end. It's available on PC and Mac via Steam and GOG with a PlayStation 4 version in the works.
4. Not A Hero
Not A Hero has you in the role of an assassin working for an anthropomorphic bunny from the future who has designs on being a mayor. The bizarre setting, combined with amazing pixel art and over the top gameplay makes Not A Hero an absolute treat to play.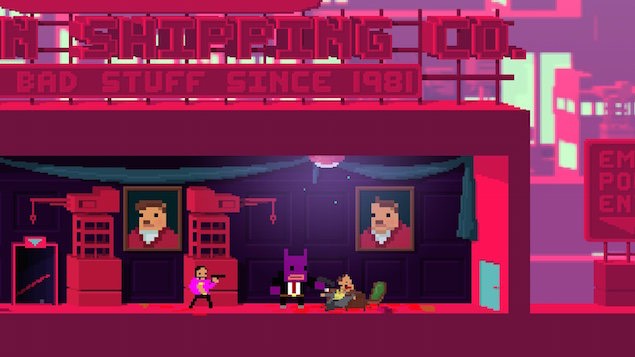 The game has you executing a seemingly infinite number of generic gangsters in style, coupled with solid, responsive controls and witty jokes. It is now available on PC via Steam and GOG with a PlayStation 4 and PlayStation Vita version out shortly.
5. Will Fight for Food: Super Actual Sellout: Game of the Hour
Astoundingly long name aside, this quirky game - which was developed in India - is filled to the brim with meta-humour and fantastic writing about pro-wrestling and unemployment. There's an intricate conversation system and campy music along with simple beat 'em up mechanics that makes this worth playing. It's available on PC via
Steam
.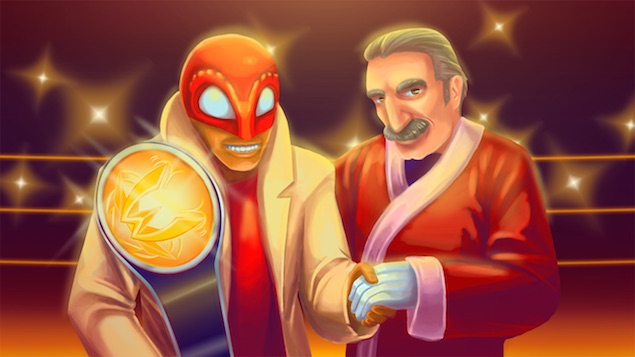 Affiliate links may be automatically generated - see our ethics statement for details.