Gaming can be fun even on you own, but it always gets better with friends. Of course, couch co-op - games that allow more than one active player on the same machine - is getting rarer, and these days, most of the big name games you've heard of require you to play online if you want to play with friends. It makes sense for the game companies, because that means two consoles, two paid-for online accounts, and two copies of the game will be sold, but it takes a lot of the fun out of sitting around in the same room, and goofing off with your friends while playing. Thankfully, there are still a number of great games that feature local multiplayer. Here's a list of our favourite local multiplayer games that you will love playing with your friends.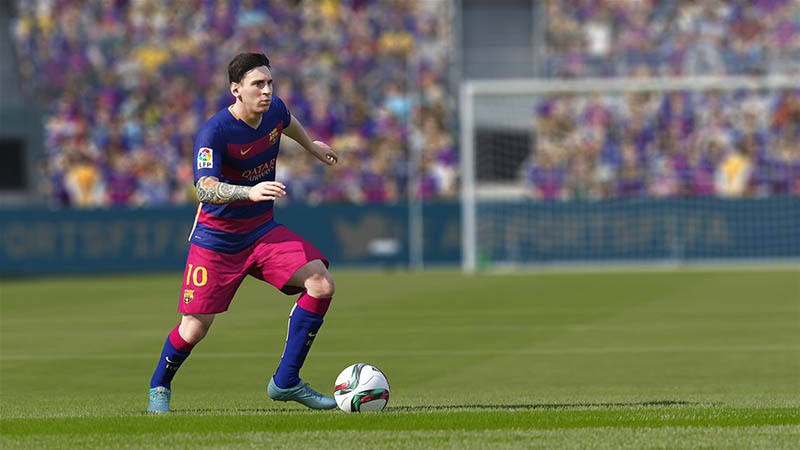 1) FIFA 16/ Pro Evolution Soccer 2016
Football simulators from EA Sports and Konami are annual releases, and have become evolutionary steps in this decade. It would be fair to say then you could pick up any recent release and have a great experience regardless, if you don't mind the outdated squads.
But both FIFA and PES have added the necessary finishing touches in their latest release, and warrant a purchase for the best possible experience. FIFA 16 has worked on reducing the devastating effects of pacey players, something that plagued its franchise for a while including FIFA 15, which could get a bit too straightforward.
(Also see: I hate FIFA and I can't stop playing it)
PES 16 on the other hand has finally achieved the balance of play it's been looking to provide. It lacks the all-too-perfect crosses found since PES 2010 and has ironed out the alternating false positives and negatives its foul detection system threw up from PES 2012-15. You can find many of the same modes across the two games: from one-off kick-off games to league and knockout based tournaments, if you've a group of three people or more.
The games do differ in a couple of aspects. While FIFA will provide you with access to a larger database of teams, PES can let you play as one player out of 11 which makes it an all-inclusive group matchup, if you've the required number of controllers.
Available on: Microsoft Windows, PlayStation 4, and Xbox One
Number of players: 2-4 players
Average time per game round: 15 minutes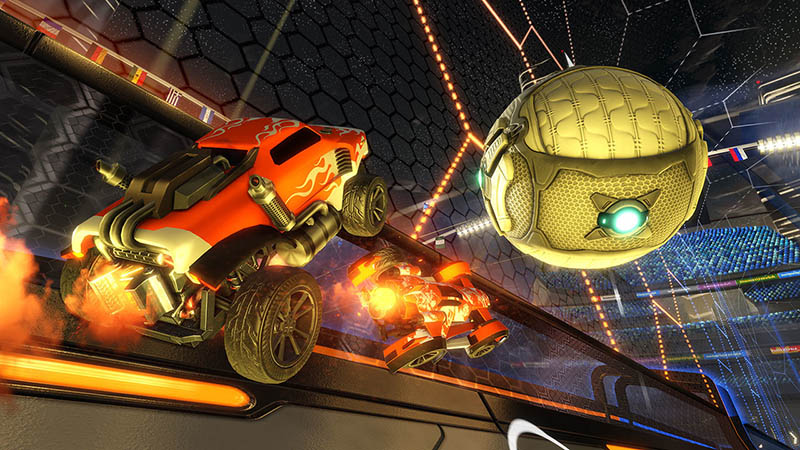 2) Rocket League
Half of Rocket League revolves around hitting a football into a goal, which makes it sound a lot like FIFA or PES. But instead of puppeteering professional athletes from around the world, you drive a rocket-powered car that's roughly one-fourth the size of the ball, and can hurtle through air, crash into others (no fouls!), and flip like a dolphin on steroids.
What also separates the car-football game from FIFA is the initial learning curve. Football games have become increasingly complex, which dissuades new players from trying it out. Rocket League is a game anyone can pick up as it lacks the combos pro-FIFA gamers will use on a regular basis.
(Also see: Seven Simple Tips to Master Rocket League)
For local multiplayer, Rocket League has you covered with up to four-player split-screen action so you and your friends can have fun whether someone mistimes a jump, or pulls off an epic save.
Available on: Microsoft Windows, PlayStation 4, and soon on Xbox One
Number of players: 2-4 players
Average time per game round: 7-9 minutes
3) Diablo III
Diablo III was a long-awaited game when it finally launched in 2012, and has continued to remain relevant through release of additional content and a new edition for current-gen consoles: the PlayStation 4 and Xbox One. The multiplayer modes in Diablo III are of a co-op nature, allowing four players to come together over LAN or via the Internet, to run through the campaign and even take on specific co-op enabled quests.This means that two people can't play on a single console, but if your friends bought the same console you did, then you can bring them across and take over the living room to have some demon bashing fun.
You can choose from the available six (or five, if you don't have the expansion) classes as usual: Barbarian, Crusader, Demon Hunter, Monk, Witch Doctor, or Wizard.
The game also supports carrying over your existing character from single player, and unlike other games, you don't need to compromise on gameplay to make sure you don't miss out on that "item" you had been craving. That's because loot drops are unique for everyone, making Diablo III a collaborative rather than a competitive experience.
The only downside is that Diablo III lacks a credible PvP (player versus player) combat mode and is the only game on the list that doesn't let you take on your friends and grind them down. For what it's worth, AI foes become stronger as your group gets bigger and so does the reward for each player when you vanquish them.
If you're worried about only just starting out and not being on the same plane as your better equipped friends, fret not. Their higher rank can actually prove to be an advantage for you, as Diablo III's new 'Apprentice Mode' (introduced in the newest edition of the game) will give you extra points for taking and dealing hits.
Available on: Microsoft Windows (no local co-op), PlayStation 4, and Xbox One
Number of players: 2-4 players
Average time per game round: 30 minutes to forever
4) Super Smash Bros.
Following up on a series as successful as Super Smash Bros. can always be a tricky proposition, but 2014 saw Nintendo release two almost identical new instalments - one apiece for the 3DS and Wii U - and managed to please mostly everyone.
Not only was it a well-designed game that garnered critical appeal at launch, it brought together characters from the company's own franchises along with renowned series from Sega, Capcom, Bandai Namco, Square and soon Platinum Games. With a roster that includes everyone's favourite Nintendo characters such as Mario and Donkey Kong, to loved ones from other universes in Pikachu, Zelda and Ryu, Super Smash Bros. provides something for everyone.
Multiplayer has been core to the game series, even at the expense of single-player action. But the multiplayer components are so good that people can end up damaging their gamepads and the game lets you beat up Pac-Man, Kirby, and Charizard inside one arena, so it balances out pretty well.
Super Smash Bros. allows eight players to fight it out at once, although you're limited to a maximum of 4 players when playing offline. And you can even use your 3DS as a controller to play on the Wii U, if you're so inclined.
You can also purchase Amiibos and connect them to expand your roster of fighters. Or if you've created a digital caricature of yourself (aka Mii), Super Smash Bros. allows taking the mini-you straight into the battlefield. All in all, this game is a must-buy if you have a 3DS or Wii U.
Available on: Nintendo 3DS and Nintendo Wii U
Number of players: 2-4 players
Average time per game round: 2 minutes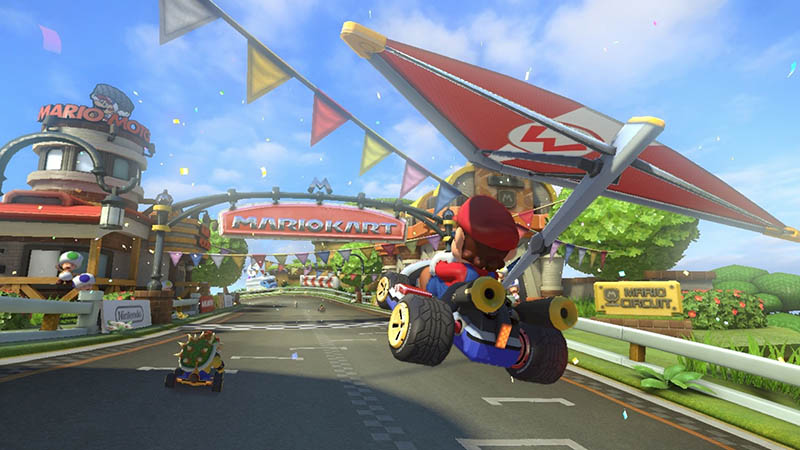 5) Mario Kart 8
Since its inception, Mario Kart has been the definition of great multiplayer experiences, and proof that games can truly be for everyone. The newest addition in 2014 - Mario Kart 8 - is now the best-selling Wii U game of all-time and pushed the long-running chain's sales total beyond 100 million.
The tricky nature of the designed courses along with a slew of in-game collectible power-ups are part of what makes Mario Kart an engaging and addictive experience. You can stay first for three-quarters of the race and still end up last on the leader board after the final lap.
Mario Kart 8 maintains the multiplayer gameplay modes we have all come to love: Grand Prix sees you karting through packs of four courses in what are the standard difficulty levels and a new one in 200cc. You can also create your own tournaments, define your own set of rules and then head to the tracks with a total of 12 players (online only, local multiplayer limited to 4).
New to the series is anti-gravity racing, which has Mario and his gang drive up walls and ceilings. With a series that has a history as rich as Mario Kart, it's commendable that Nintendo has managed to keep innovating and make sure fans (of all ages) keep coming back.
With 48 tracks and everything you see in glorious HD, Mario Kart 8 is peak Mario Kart.
Available on: Nintendo Wii U
Number of players: 2-4 players
Average time per game round: 3-5 minutes
Affiliate links may be automatically generated - see our ethics statement for details.