Steam might be the biggest marketplace for PC games out there, but it isn't the only one you can use. Recent developments have confirmed that it isn't infallible either, so it might be a good idea to check out the alternatives out there and see what works for you. Here are five PC game platforms you should check out if you're looking to diversify your digital game portfolio.
1) GOG
In a lot of ways, GOG (formerly Good Old Games) is the anti-Steam. Every game is DRM-free, and its client - GOG Galaxy - is easy on the eyes. It helps that the store has a single price the world over (for the most part) and many games come with extra content in the form of soundtracks, digital art books, and wallpapers. While a majority of its catalogue consists of older games like the original Assassin's Creed and Metro 2033, GOG has been steadily improving its indie roster and as well as its classics with additions such as Doom and The Elder Scrolls. Old school DOS games are also available on the platform, bundled with tools like DOSBox so you can run them on modern computers.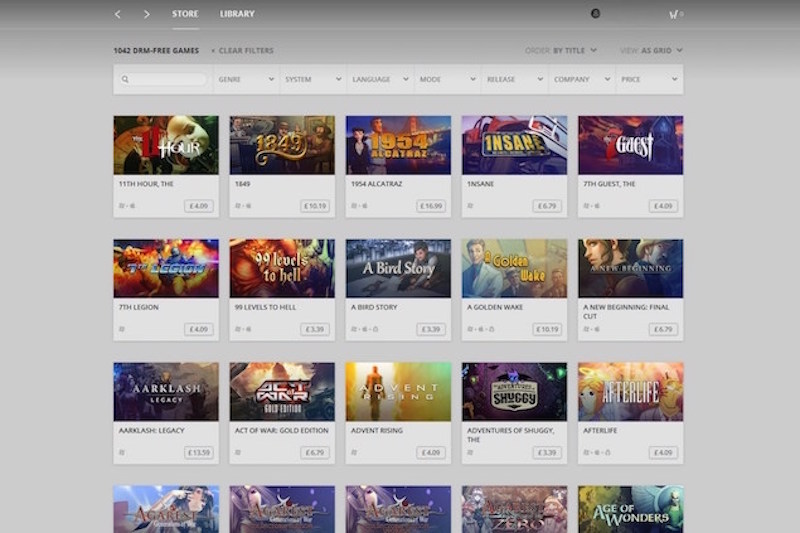 (Also see: I Have Over 300 Games on Steam and I'm Leaving It All Behind for GOG Galaxy)
2)Itch.io
If Valve, like iTunes, is known for its commercial music blockbusters, then Itch.io is the gaming equivalent of Bandcamp - a marketplace filled with everything except big names. Much like Bandcamp, you can pay what you want on Itch.io, although the developer can set a minimum price for a game. You're likely to find some rare gems on Itch.io that won't be available on any other marketplace. And like GOG, the games on Itch.io are all DRM-free.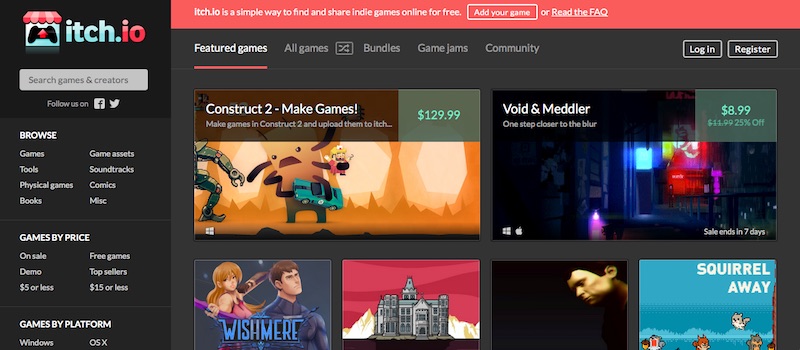 3)Origin
Origin was initially an installer and launcher for Electronic Arts' games, and it is one of Steam's earliest competitors. The service has morphed from one that focussed on EA's burgeoning catalogue of PC games, and allows other publishers and developers to list their titles on Origin as well. These include games from Capcom, Square Enix, Ubisoft, and Warner Bros. In our experience, the downloads have been a bit faster on Origin and the customer service has been leaps and bounds better than what we've encountered on Steam. Also Origin users get a free game each month thanks to the company's On The House program. All of this makes Origin a permanent fixture on our hard drive, even if it is just for playing Battlefield or FIFA.

(Also see: EA offering free AAA game titles via 'On the House' Origin promotion)
4) Humble Bundle
Known for its incredibly generous indie bundles that let you pay what you want (and decide what amount should be divided between charity and developers), the Humble Bundle is exactly what its name implies - unassumingly great deals. And while it's grown to include Android games, and eBooks, PC games are still front and centre. In the past though, we've seen some bundles from the likes of big publishers like Electronic Arts and Warner Bros., odd considering its indie origins. Aside from the bundle, there's also the Humble Store which sells mostly indie titles at attractive prices at all times, and Humble Monthly, which gets you a blind assortment of games on the first Friday of each month for $12 (around Rs. 800). The Humble Bundle and Humble store supports both DRM including Steam, and also DRM-free games.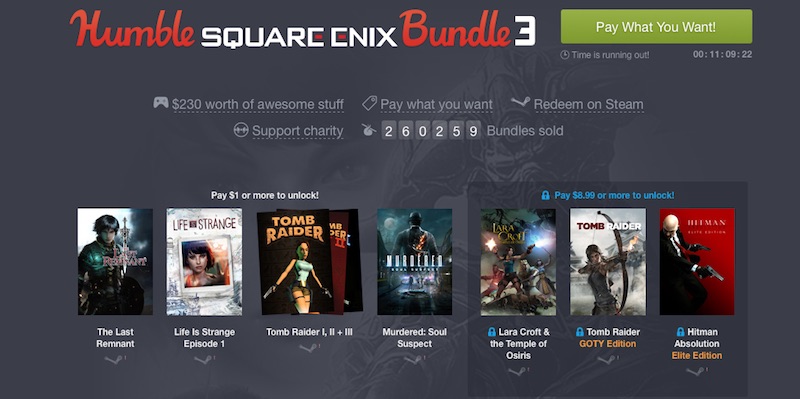 5)IndieGameStand
The Indie Game Stand has a new pay what you want deal every 96 hours. Much like the Humble Bundle, IndieGameStand also lets you decide how much you want to pay, and a part of the proceeds go to charity. Many of its games include Steam keys for you to redeem on Valve's service if you so choose, in addition to DRM-free downloads. Developers can decide which charity they would like to donate a portion of the sales to.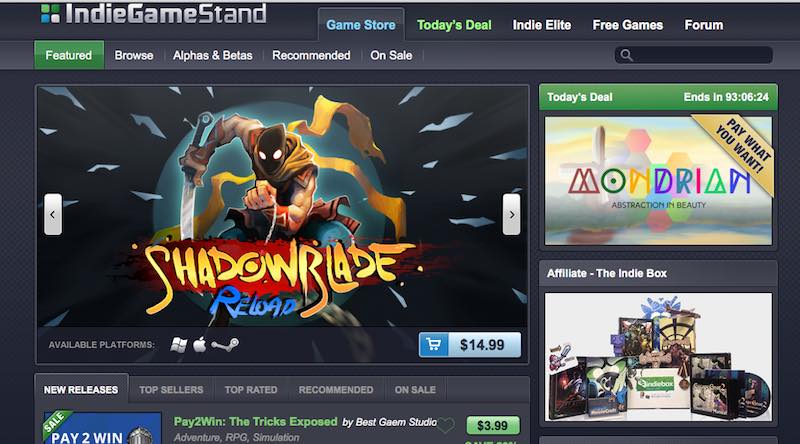 There are other options such as the Windows Store, the App Store on OS X, and Uplay to name a few. It's still early days for these platforms though, and the amount of content you'll find on them is fairly limited for now, so you can probably skip them for now.
Where do you like buying your PC games? Let us know in the comments.
Affiliate links may be automatically generated - see our ethics statement for details.