Although 2015 has been a great year for video games, there were some major disappointments along the way as well. Consumers were faced with some really bad experiences, which still remain sore spots at the end of the year. From a half-baked PC ports to sneaky updates that force you to play game modes you don't care about, here are five of the biggest disappointments of the year.
Batman: Arkham Knight's PC Port
Previous PC versions of the Batman games weren't the as good as they should have been, but they weren't as bad as Batman: Arkham Knight. From a last minute spec bump to physical copies refusing to activate on Steam, the port reeked of negligence.
Our fears were confirmed with a horrible experience that hasn't changed after many a patch and the game was even pulled from Steam to be fixed. It reached a point where Warner Bros has issued refunds. Needless to say, the next Batman game won't be as popular on PC as it should due to the irreparable damage caused by cutting corners in developing it for a rabid fanbase. It's tragic considering how good the game actually is, on consoles.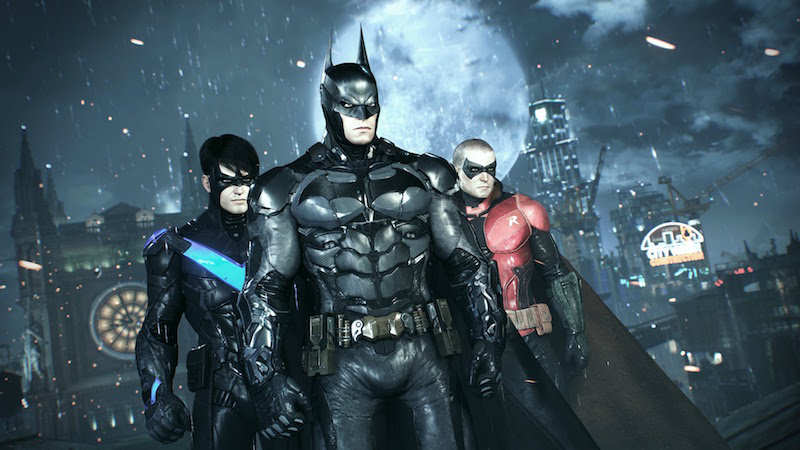 (Also see: Batman: Arkham Knight for PC May Never Be Fixed, Warner Bros Offers Refunds)
EA being Amazon exclusive in India
In a move that shocked us all, publisher Electronic Arts thought it was a good idea to partner exclusively with Amazon in India. Though the company was mum about the reason for doing so, a host of other people were not. The results weren't good for consumers either.
Games like FIFA and NFS are extremely popular in the country, and Amazon placed orders extremely late due to which deliveries took place well after release date. This ensured that many a gamer had to turn to the grey market to get their fix. It isn't as sinister as say, Warner Bros' treatment of Batman: Arkham Knight on PC, but EA partnering solely with Amazon perhaps impacted more gamers in India than those responsible for making the decision (and making a mess of it) could imagine.

Konami, Kojima, and Metal Gear Solid V: The Phantom Pain
Video game auteur Hideo Kojima's Metal Gear Solid swansong was both critically and commercially acclaimed, but that did little to heal the ongoing feud between him and the game's publisher, Konami. This feud resulted in the closure of Konami's Los Angeles operations; Kojima allegedly quitting the company; and an embarrassing no-show at The Game Awards. All the while, both parties have maintained a stoic silence, leaving many a gamer wondering what exactly is up. Oh and forcing microtransactions and multiplayer on players of The Phantom Pain isn't exactly forgivable either.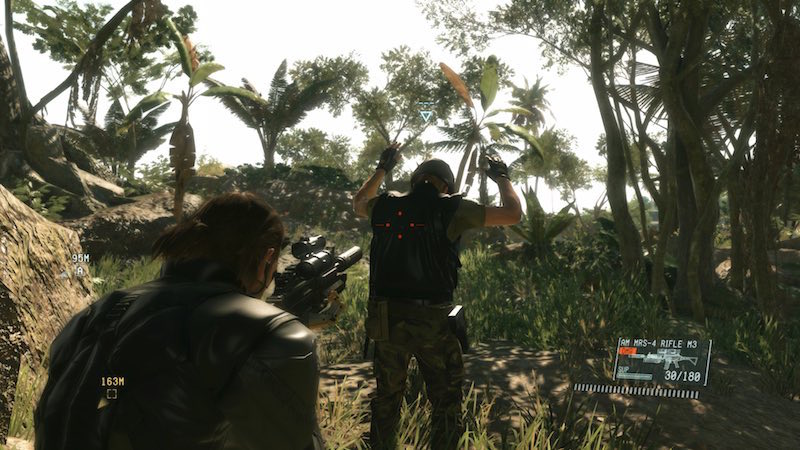 (Also see: Metal Gear Solid V: The Phantom Pain Review - Almost Great)
We're in 2015 and multiplayer-only games still cost full price
You'd think the games industry would have learned from Titanfall's glaring lack of content at launch, but it hasn't. Which is why companies like EA and Ubisoft think it's a great idea to charge full price for Star Wars Battlefront and Rainbow Six Siege (Rs.3,999 and Rs. 3,499 respectively). Both are purely multiplayer experiences. Sure they have token single-player modes but they're threadbare tutorials at best.
While EA was upfront about its intentions from the outset, Ubisoft only revealed the lack of a single-player campaign around two months to release. In a world where the multiplayer space is dominated by Counter-Strike: Global Offensive and Dota 2, you'd think that publishers would learn to go beyond simply rehashing and reiterating games with no clear roadmap post the initial six months of launch. It's reached a point where you can derive more value from a free-to-play game like League of Legends rather than bother with a full-priced, AAA multiplayer game. At least you're assured of continuous support and a lively community for years on end. Both of which are uncertain for Rainbow Six Siege and Star Wars Battlefront.
(Also see: Star Wars Battlefront Review)
Publishers expect that we all have super fast Internet speeds
What do Fallout 4, Metal Gear Solid V: The Phantom Pain, and Mortal Kombat X have in common? Their PC versions ship with a single disc, which barely contains any game code. In Fallout 4's case you have to download around 19GB, while Metal Gear Solid V: The Phantom Pain will set you back 28GB, which is the entire game file size. The same applies to Mortal Kombat X, though 20GB. These are just what you had to download at launch, not including the many patches and updates that are expected down the line. At a time when PC ports are largely getting better, and disasters like the Arkham Knight port are now less common, PC publishers still take the consumer for granted in different ways, and it's just going to push people away from gaming altogether.
(Also see: PC Gaming Is Getting Better, but Publishers Are Getting Worse)
These are our biggest disappointments of 2015. Hopefully things can only get better from here. What are your gaming failures of the year? Let us know in the comments.