The Witcher 3 is what happens when the gritty, dark world of A Game of Thrones meets the open world sensibilities of The Elder Scrolls V: Skyrim, and the abundance of choice of BioWare's Dragon Age role-playing games. You play a witcher, a monster hunter by the name of Geralt who sets off to find his long lost love Yennefer and his surrogate daughter Ciri.
(Also see: He's Like a Monster Hunter in the Wild West - The Witcher 3: Wild Hunt Creators Speak)
Do I need to play The Witcher and The Witcher 2?
Only if you have the time. Both games are long affairs, replete with choices and consequences. The first game only released for PC, while the second was available for PC and later the Xbox 360. If you really want to play all the games, then you're best off getting them all for PC, as your save files and the choices you make carry over from one game to the next. PC players can even download other people's save files from the Nexus Mods to play out specific sets of decisions.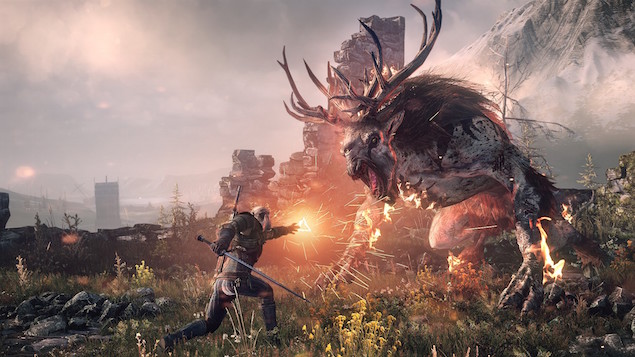 But if you haven't played the first two games, then when you start The Witcher 3, you're given the option to simulate the choices of the second game. You're asked questions whose answers define the state of the game's many characters, alliances, and kingdoms. This changes how the world reacts to you. You can also choose to skip this and you'll be thrown into the game with the lore as the developers deemed it.
Okay, how do I get it?
The Witcher 3: Wild Hunt is available for PC, PlayStation 4 (PS4), and Xbox One in both physical and digital flavours. We'd recommend getting your hands on the physical version as it comes with a host of goodies that make it well worth the price of entry. Coupled with that is the fact that you don't have to download a ton of data - around 25GB on PC, almost 40GB on PS4 and Xbox One. The game is priced at Rs. 1,499 on PC and Rs. 3,499 on consoles.
From what we've seen, the PC and PS4 versions of the game appear to be sold out on online retailers like Amazon and Games The Shop. Nonetheless, we've been told that the game will be available on store shelves.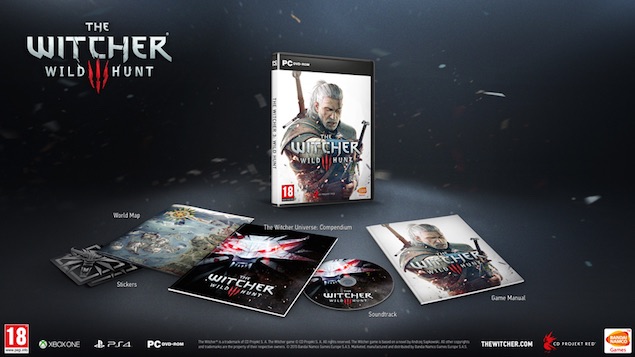 If you must have it digitally, then you can get The Witcher 3 via GOG.com or Steam. Keep in mind that the disc copies for PC do not come with Steam, they're DRM-free much like the last two games.
What do I need to play it on PC?
The requirements for The Witcher 3 are on the higher side you'll need a minimum of an Intel Core i5-2500K processor (3.3GHz) or an AMD Phenom II X940, 6GB RAM, a 64-bit OS (Windows 8 or Windows 7), an Nvidia GeForce 660 or AMD Radeon 7870 GPU, and 40GB of hard drive space.
And if you're looking to play it in all of its glory developer CD Projekt RED recommends a processor at 3.4GHz, 8GB RAM, Nvidia GeForce GTX 770 or AMD Radeon R9 290 GPU.
How does it perform?
Much like Grand Theft Auto V, The Witcher 3 has us pretty impressed. Our test rig consists of an Intel i5 3470 (3.2GHz), 16GB RAM, an AMD HD 7950 3GB GPU, and a 2TB hard drive. We managed to play the game on high details with HairWorks (an Nvidia proprietary tech that makes in-game hair more lifelike) switched off. The frame rate was around 35 to 45, going down to a low of around 27 in more busier areas. There are a generous host of options to tweak such as sharpening, depth of field, chromatic aberration, and ambient occlusion among others.
We also managed to check out the PS4 version of the game. It sports the same sprawling world and fantastic attention to detail. Some of the PS4 version's shortcomings - such as the game's flora and fauna popping up in front of you at the very last moment - are deftly masked with what seem to be fog and dust effects, giving it an illusion of high performance.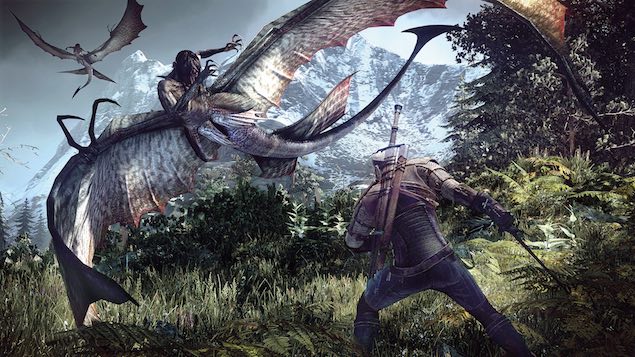 But the PC version feels a lot more vivid with high resolution textures and advanced lighting that give it a sense of fluidity and makes its console counterpart seem workmanlike in comparison.
One point of commonality between both version is the stuttering in cut-scenes, wherein it drops from a standard 30fps to a little less than half that. Thankfully these moments aren't widespread, though they do take away from the immersion.
Which version do I get?
If your machine can handle it, you can't go wrong with the PC version. It's a treat to play what with fantastic draw distances, great field of view and none of the texture pop-in that plagued its predecessor. Even if you can't do high or ultra settings on it, it still manages to look good at the medium preset, making it a compelling purchase. When you consider how poorly optimised the first two games were for PC at launch, this is a welcome change.
Even if you don't have an Nvidia GPU, it performs decently on AMD's solutions. A pleasant surprise given how the game is a part of Nvidia's Gameworks program that promises exclusive features to Nvidia GPUs like HairWorks. Over the past few days, it's come under scrutiny for crippling AMD GPUs, particularly in games like Project CARS but that does not seem to be the case in our tests with The Witcher 3.
However if you don't have a powerful PC or don't want to spend time configuring it for the maximum performance benefits, you can't go wrong with it on the PS4.