New York can't seem to catch a break. From King Kong thrashing it to bits to it being the wrecking ground of many a Spider-Man movie, the city has played host to all sorts of threats and superheroes. And while massively multiplayer online shooter role-playing game hybrid The Division has no costumed guardians, it takes place in New York and does have a gigantic looming threat - a mysterious pandemic that's snuffing the life out of it.
You can check out our gameplay impressions based on the Xbox One build of the game here. For those of you wondering how it plays on the PC, you'll be happy to know that it handles surprisingly well, which is shocking given that Ubisoft's output on the platform has been erratic at best - especially considering its PC ports of Assassin's Creed Unity and Syndicate weren't the greatest. You can see it for action yourself in the video below.
New York looks exceptionally stunning
The first reason why the PC version of The Division gets our recommendation over the console version is the most obvious. It simply looks spectacular. Whether you're watching snow flakes falling on the streets of Manhattan, or getting singed by a flamethrower (because the flames look oh-so pretty), The Division is a visual feast and even more so if you have a decent machine. We're still early in the year but it's probably safe to say that The Division will be one of the better looking games of 2016, at least on PC.
(Also see: Is There More to The Division Than Meets the Eye?)
Performance-wise it holds up well. Our test PC consisted of an i5 3470 processor (3.2GHz), 16GB RAM, Nvidia GeForce GTX 980Ti (with the latest drivers installed), Asus PB279Q monitor, and a 500GB SSD on Windows 10. Cranking up the resolution to 3840×2160 (4K) with all details set to the highest we achieved a surprisingly stable 30fps, slowing down just barely by a couple of frames in the busiest of firefights. We suspect that the deliberate pace of gameplay played a part in this.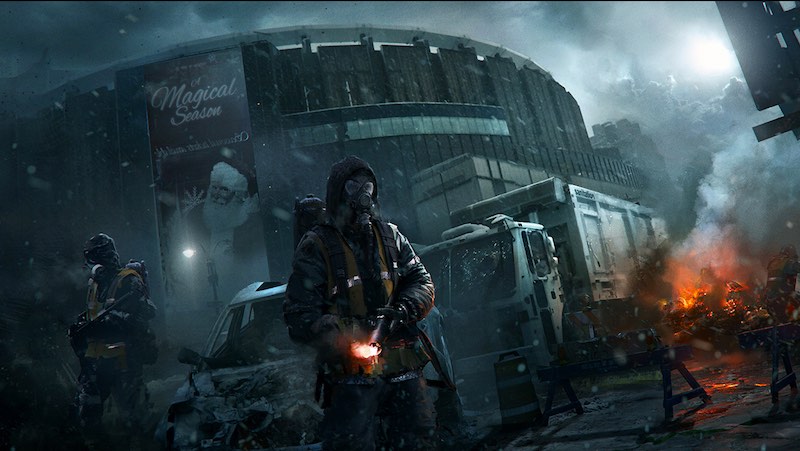 At 2560x1440 (1440p) we averaged a constant 45fps during the course of gameplay with barely any hiccups. Frantic sections with heavy effects like smoke, snow, and flames saw little impact with us seeing around 40 to 42fps. Dropping the resolution to 1920x1080 (1080p) saw a smooth 60fps with a low of around 55fps as the action progressed.
Throw in the fact that we weren't on the receiving end of the usual console version anomalies such as pop-in - wherein parts of the game world would abruptly show up on screen - made a world of difference. Along with enhanced effects and a stable frame rate, The Division on PC felt like a completely different experience.
The game scales well on older PCs
Even if you don't have a good enough PC, fret not. The developers at Ubisoft Massive have thrown in a host of options to make your time in Manhattan tolerable. From the ability to tweak the quality of every type of shadow to changing post-processing effects like anti-aliasing and capping the frame rate, the chances are, you can still get better than console performance with a little time spent modifying the available graphic settings.
Some might argue that Ubisoft Massive has thrown in the kitchen sink and then some, with a smorgasbord of options to tweak, but we're not complaining as it makes for a better experience.
(Also see: The Division Windows Beta Lacks Proper Anti-Cheat Technology; Ubisoft Aware of Issues)
Control presets galore
This isn't all. There's a slew of control options as well. The game supports the Xbox One controller, Xbox 360 controller, and of course the keyboard and mouse. Aside from being able to bind keys as per your convenience, there are a host of presets taking into consideration whether you're left or right handed. It's nice to see a good range of options, though it would be nice to see support for the Dual Shock 4 and Steam Controller as well.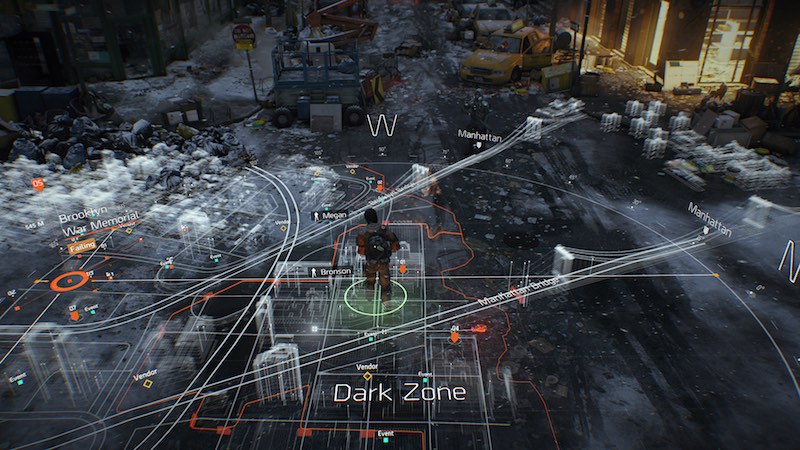 PC exclusive modes
On the topic of controls, the PC has an exclusive mode called Parkour Mode. Toggling it on in the control settings allows your character to automatically jump over obstacles and keep sprinting thereafter. It's a great option that makes traversal a whole lot more intuitive compared to its PS4 and Xbox One counterparts.
You're not held back by an ugly, intrusive user interface
One of our biggest plus points is how you can modify the game's user interface, something missing from the console version. Feel like placing the chat menu right in the middle of the screen? Go ahead. Want to remove the mini-map altogether and explore the city like a tourist without access to Google Maps? You can do that as well. Every menu, icon, and screen can be changed as per your preference in terms of size and scale and position making for an experience that's your own.
But it's not perfect
On Reddit, users claim that the game lacks any form of anti-cheat mechanism. This means statistics like ammo count, level XP, Dark Zone currency, player speed, can be manipulated with little effort, making it easy for cheater to ruin the game. Then again, this is just the beta of The Division and that the final release may actually fix these issues.
What do you plan to play The Division on? Let us know via the comments.