From remasters of last generation hits like The Last of Us and the soon to be released God of War 3 to a wealth of multiplatform titles like FIFA and Far Cry, the PlayStation 4 (PS4) has a lot of games for you to play.
This list focuses on the best games exclusive to the PS4 - or in one case, PS4 and PC - to help you get the most out of Sony's rhombus shaped console.
1.
Bloodborne
It's tough enough to have you throw your controller or at the best, invent new swear words but Bloodborne is a must play for its unsettling gothic atmosphere, unique multiplayer, and most of all, addictive combat that will keep you intrigued till you unearth the mysteries of the city of Yharnam where this action role-playing game (RPG) takes place. This PS4 exclusive is a great reason to pick up the console.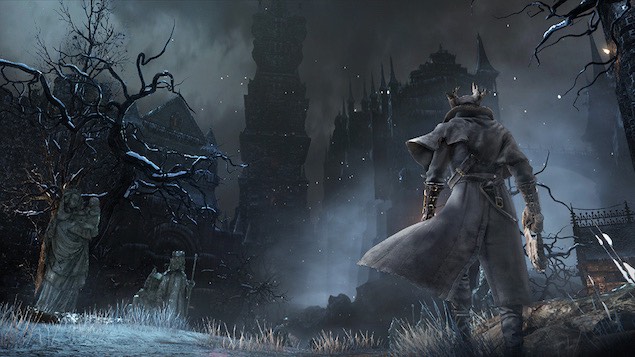 (Also see: Bloodborne Review: Death is Only the Beginning)
2.
Resogun
Bigger, more hyped games have hit the PS4 but we find ourselves returning to Resogun all too often. Its appeal lies in its simple arcade-style mechanics that remind us of classics like Space Invaders and Super Stardust.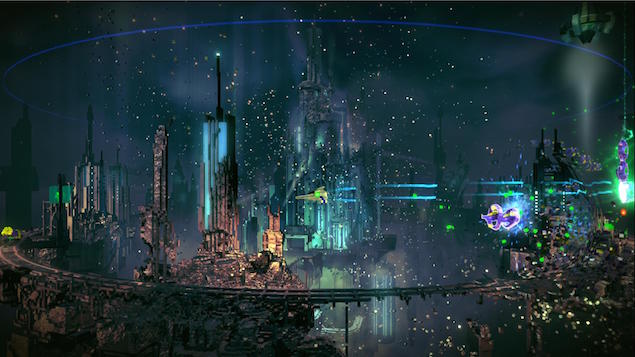 It's a slick shooter that's just a 500mb download, but will keep you engrossed for hours. Throw in a solid soundtrack and fresh voxel-fuelled look and you have one of the better digital-only games on the PS4.
3.
Driveclub
This racing was supposed to be the PS4's saving grace. However a turbulent launch quickly put an end to that. Fast forward to six months later and it finally works the way it should have at launch.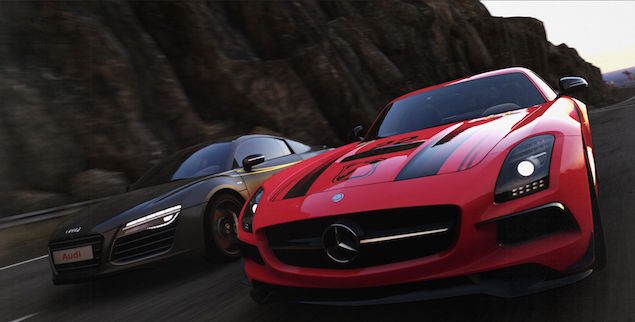 With stellar weather effects added thanks to a recent patch, smooth multiplayer and driving that's an addictive mix of arcade and sim styled fare, Driveclub is a game that's worth checking out, though the free PlayStation Plus edition of the game that was promised Sony is yet to come.
4.
Infamous Second Son
What's better than roaming around a gorgeous representation of Seattle? Roaming around Seattle with the ability to run up walls with a burst of neon or defying its authoritarian regime with missiles of smoke.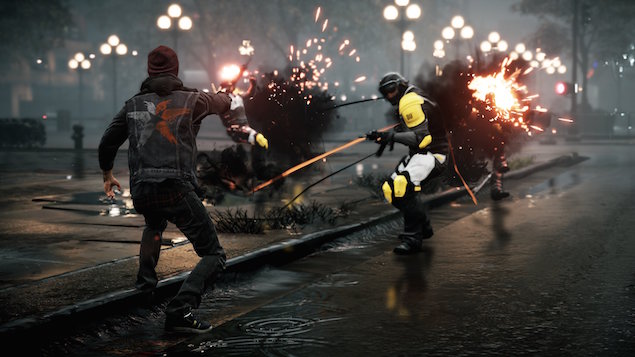 Infamous Second Son is an open-world superhero game with production values that rival some of the best Marvel's movies have to offer. Even though it's a little more than a year old, it's still one of the better looking games on the system.
(Also see: Gadget Guru Game Review: Infamous Second Son)
5.
Transistor
Transistor oozes cyberpunk charm all while being a stunning take on immortality, social media, and free will. Sporting a user interface that's drop dead gorgeous, this action role-playing game is a mix of real-time and turn-based combat that few can match. No surprise since it comes from Supergiant Games, the fine folks behind 2011's Bastion.
Own a PS4? What do you think are the best games for the platform? Let us know in the comments.