June is traditionally low on big releases, what with E3 - the biggest gaming convention - attracting all eyeballs. We did get a couple of major releases though; there was the wonderfully done remaster of Odin Sphere in Leifthrasir and the reboot/ prequel Mirror's Edge Catalyst landed in stores after a few hiccups. July doesn't have a standout big name, but it still might turn out to be fruitful. Here's what's coming:
The Banner Saga 2
The Banner Saga 2, a turn-based role-playing game (RPG) based around the Vikings, is a sequel if you couldn't tell already. The game picks up right where the original left off, beginning with 'Chapter 8'. The developer - Versus Evil - has said that players' choices in the first game will "affect who is alive and who is dead" in the second adventure. It also maintains the beauty of the art that drew praise last time around, and improves upon the combat system.
The sequel released for Windows and OS X back in April, and it's now making its way to Xbox One on July 1 and PlayStation 4 on July 5. Plus, if you've got Xbox's Games with Gold, you can get the game for free anytime in the month of July. Yay, free stuff!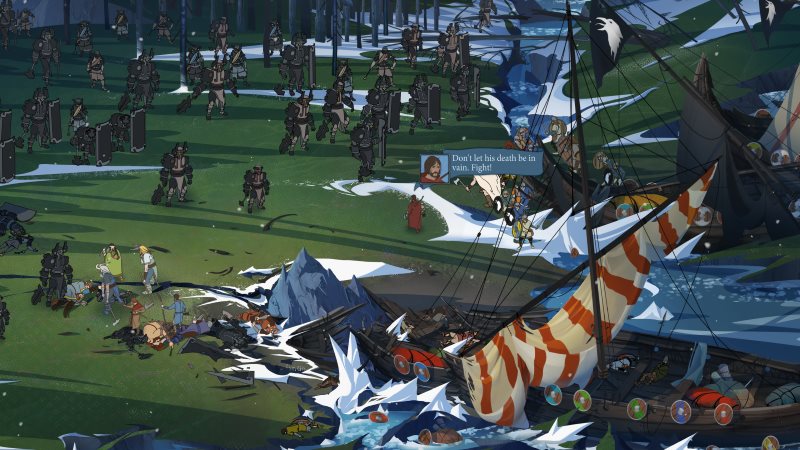 Carmageddon: Max Damage
1997's Carmaggedon and its sequel the following year Carpocalypse Now - a clear play of words on the war film Apocalypse Now - were insanely graphically violent games that encouraged you to hit as many pedestrians as you possibly could, apart from wrecking your car-equipped opponents. While the game maker Stainless Games' PC-only reboot last year - Carmageddon: Reincarnation - failed to impress,that hasn't stopped it from giving it another shot.
Scheduled for July 5, Carmageddon: Max Damage is an updated version of Reincarnation, which will be available for PlayStation 4 and Xbox One. You'll get access to over 30 vehicles of all shapes and sizes, a variety of open world environments and battle arenas, and even animals such as bears and penguins to run over.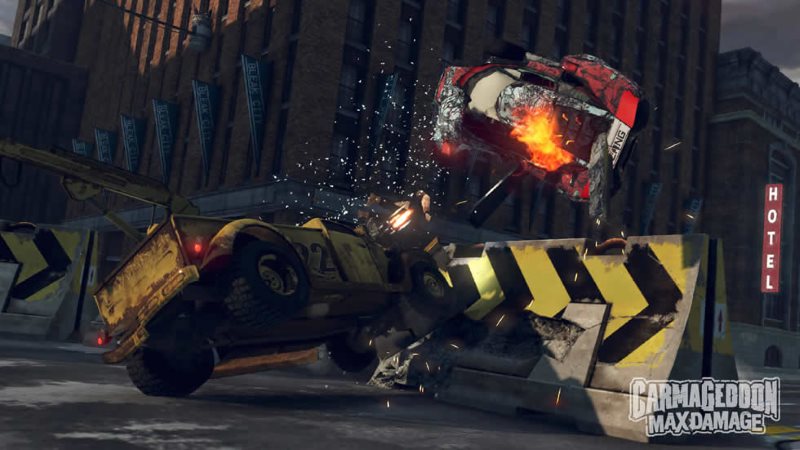 Inside
When Copenhagen-based studio Playdead came out with Limbo six years ago, it stole the show. Critics and users alike loved it, and it landed on various top games of 2010 charts at the end of the year. And now Playdead is back. The game's called Inside and the player controls a young boy that explores a surreal environment which is mostly monochromatic and 2.5D.
On first glance it's very similar - in visuals and with themes - to its predecessor, which is probably a good thing as early reviews suggest. The game launched a week ahead on Xbox One, and its current aggregate score puts it as the best Xbox One game this year. You probably shouldn't miss this one. It arrives July 7 on Windows PCs.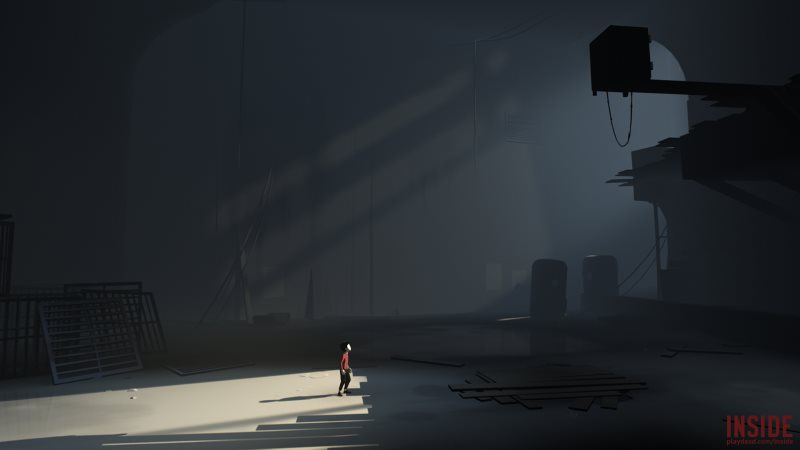 Ghostbusters
While the film reboot of Ghostbusters has been dealing with misogynistic individuals who can't fathom four women taking up the role of blastin' ghosts, Activision has been cooking up a game to partner its release in the third week of July. A four player co-operative action game, the new Ghostbusters will feature all-new characters as well, leaving both the old and new cast behind for a different take.
Proton Packs, Manhattan and ghouls. What could possibly go wrong? Ghostbusters lands July 12 for PlayStation 4, Xbox One, and Windows.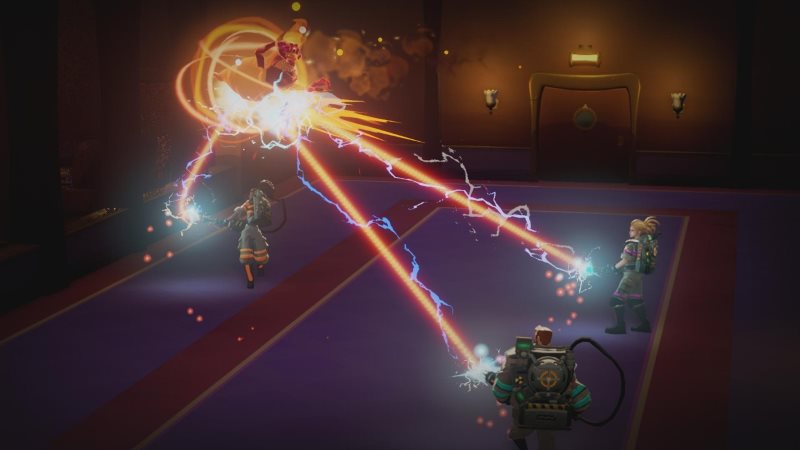 I Am Setsuna
Announced at last year's E3, I Am Setsuna fights into the Japanse role-playing genre of games. It is being made by Tokyo RPG Factory, whose formation was announced at the same time. In the game, you will get to access multiple characters across towns and dungeons from an angled top-down perspective. The story follows a mercenary maiden called Setsuna who must sacrifice herself to appease a bunch of demons. It's set in the land of forever winter, and sadness is at the core of the story.
The game has been available in Japan since February this year, but it's taken a few months to convert all the game assets into English. You can pick it up on July 19 for PlayStation 4 and Windows.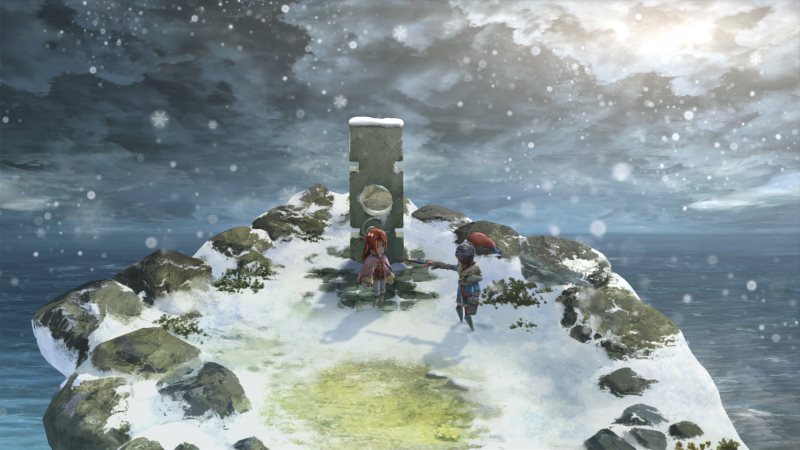 Super Dungeon Bros
Trying to stand on the naming convention of Super Mario Bros which was an excellent game in its own right, there's Super Dungeon Bros "a rock-themed dungeon brawler" where players must fight the undead, seek out loot and uncover long-lost legends in, you guessed it, dungeons.
The game was announced in March last year, and will release on July 26 for Xbox One with no date for when it will arrive on PS4 and the PC. Wired Productions' earlier effort - Tiny Troopers: Joint Ops - released back in 2014 for PS3 and PS Vita got middling reviews, and continued that run of form when it was ported onto PS4 and Xbox One. So keep your expectations in check, pretty much.
Other than that, there's Romance of the Three Kingdoms XIII from Koei Tecmo on July 5. The Japanese version has been out for a while, and now people who speak English can dive in too. Then you have Song of the Deep by Insomniac Games due for July 12. It marks GameStop's first foray into the world of publishing.
What are you looking forward to this month? Drop a line in the comments, vote below or tweet to us @Gadgets360 with #gamesforjuly.