With the growing popularity of video games, it's no surprise to find famous people becoming a part of games. In Call of Duty: Advanced Warfare, you've got the voice and likeness of Kevin Spacey, who does an excellent job in bringing the character to life. The character of Jodie Holmes from Heavy Rain is voiced by Ellen Page, but the animations and character design are also based on her and made using motion capture technology.
Yvonne Strahovski is most famous for her role in the TV series Chuck, but she also served as the model for the character Miranda in Mass Effect. Patrick Stewart and Peter Dinklage have both been known to do voice work for video games as well.
In all these cases though, the celebrity is officially involved in the production of the game. There are other times, however, when the game makers are "inspired" by a celebrity and use that to make their own characters.
According to some people, that's what happened with actor Sushant Singh Rajput - probably best known for his role in Shuddh Desi Romance. We've been getting emails from people pointing out how much he looks like Ajay Ghale, the protagonist of the upcoming game Far Cry 4.
We take a look at some other game characters that seem to be inspired by real life celebrities.
1. Solid Snake from Metal Gear
In 1987, video games looked pretty simple, and claiming that a character looked like a real person would be a stretch. The games covers didn't rely so much on the imagination though, and if you look at this cover of the game, then you can see that the hero (Solid Snake) bears an uncanny resemblance to Michael Beihn from Terminator.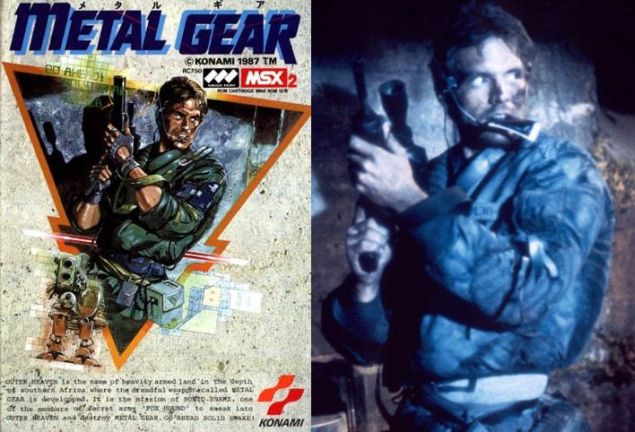 2. Big Boss from Metal Gear Solid
Like Solid Snake, Big Boss (aka Naked Snake) has also evolved visually over the years, but in his original appearances, the look of the character's portrait was based on actor Sean Connery. Later remakes would update the look of both characters and so the latest versions of Big Boss don't look like Sean Connery anymore, but images from the original games are still available on the Internet if you look.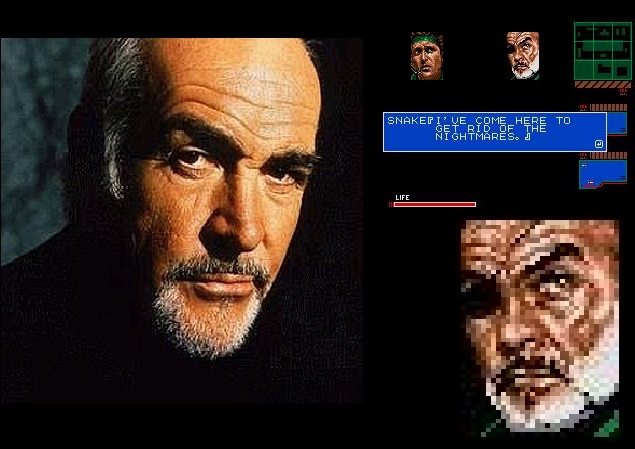 3. Bill and Lance from Contra
Did you know that Player 1 and Player 2 from Contra actually had names? It took us years to learn that fact and we remember it came as a real surprise. Less surprising was the inspiration for the two characters - action movies like Arnold Schwarzenegger's Commando (1985), and Sylvester Stallone's Rambo (1982) were all the rage when Contra came out in 1987. And one look at the cover of the game tells you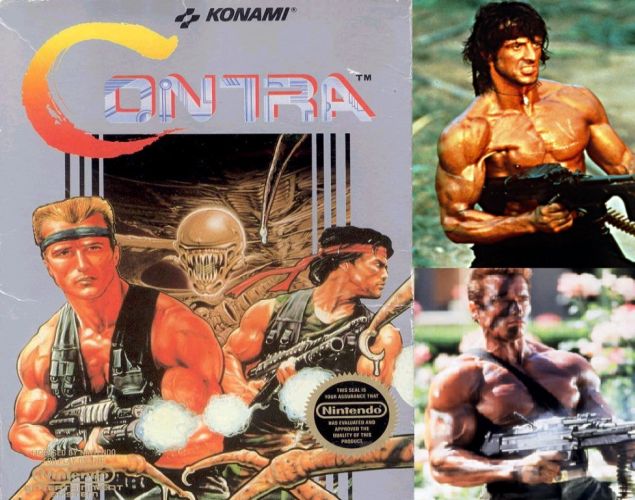 4. Duke Nukem from Duke Nukem 3D
Speaking of Schwarzenegger, the 1996 game Duke Nukem 3D seems to have been pretty inspired by him as well. Nukem is a huge man who resembles Arnold just about as much as video game characters could in the 90s, and he even says "Hasta la vista, baby" after killing enemies, echoing Schwarzenegger's line from 1991's Terminator 2: Judgement Day.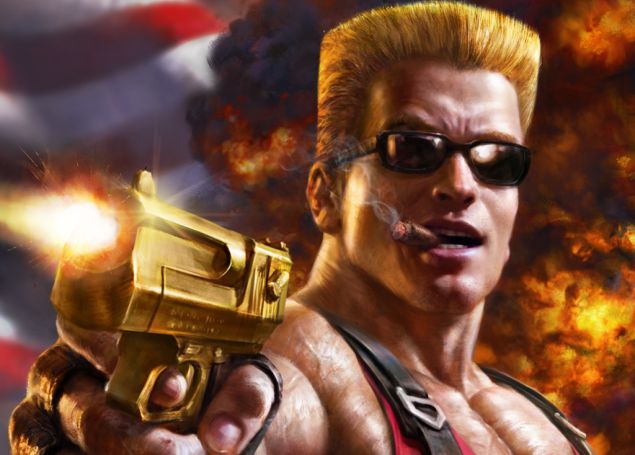 5. Jann Lee from Dead or Alive
We're specifically picking Jann Lee from Dead or Alive for this list because he fights in a yellow tracksuit that looks like the one Bruce Lee wore in the movie Game of Death, but frankly, most fighting games have one character who looks - and fights - like Bruce Lee did.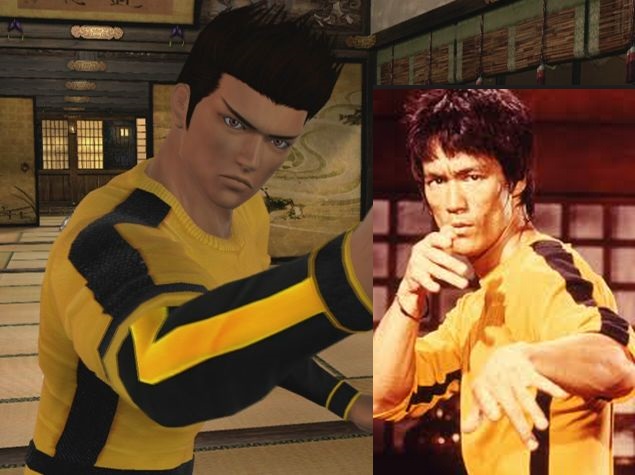 6. John Marston from Red Dead Redemption
If Bruce Lee is the firmest archetype of martial arts warrior in all of our minds, then the word cowboy also brings up an equally iconic image - that of Clint Eastwood from films like The Good, The Bad and the Ugly. The man with no name, as the character came to be known, showed up in just three films, but is still incredibly iconic - and there's no doubt that John Marston, the protagonist of Red Dead Redemption, is based on Eastwood's character.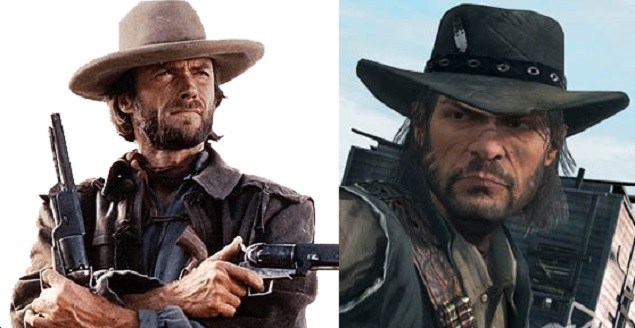 7. Lacey Jonas in Grand Theft Auto
The Grand Theft Auto games are known for being irreverent and funny, or being horrible murder simulators that will turn the world into a pit of anarchy, depending on how familiar you are with video games. The games are no strangers to controversy, but one of the recent issues around them might be one of the strangest.
The latest instalment, Grand Theft Auto V, features a minor character called Lacey Jonas - a starlet with some strange tendencies who is chased by the paparazzi. You can help the paparazzi by taking pictures of her unawares, which leads to an over the top car chase. Stupid harmless fun, right? Well, actress Lindsay Lohan didn't think so, claiming that the character was based on her. Lohan sued GTA creators Rockstar, insisting that some of the promotional material from the game was illegally based on her likeness. The same picture was earlier attributed to model Kate Upton, before it was identified as model Shelby Welinder, so while some will take Lohan's claims with a grain of salt, there certainly is a bit of a resemblance.
8. Ellie from Last of Us
Last of Us was one of the best games from the previous generation of consoles. Made by Naughty Dog, the same company behind the pomp and spectacle of the Uncharted games, Last of Us was surprisingly thoughtful and measured, and it really made you care about those characters.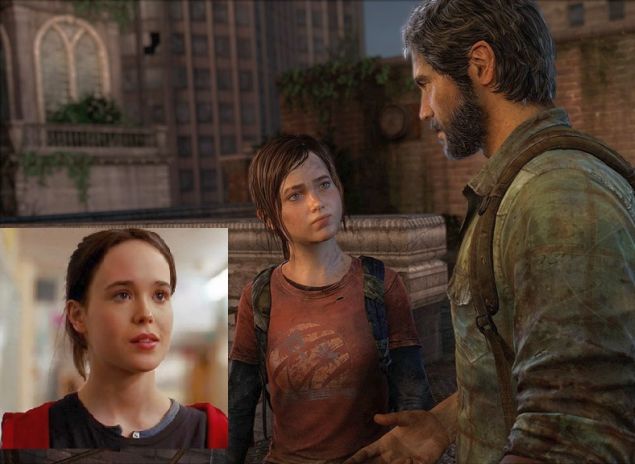 The character of Ellie was originally designed to look like actress Ellen Page, and changed only later on. Even after the changes though, the resemblance remains, which lead to Page appearing in two games in the same year, even if only one was official.
9. Marcus Fenix from Gears of War
Gears of War is almost a parody of the space marine genre of games - everything in this game is so over the top, from the growled grunts that pass for conversation, to the fact that the primary weapon that you'll use most of the time is a machine gun with a chainsaw attached to it in place of a bayonet. No mere human being should look like Marcus Fenix, but surprisingly enough, there's a strong resemblance between the character, and the wrestler David Bautista.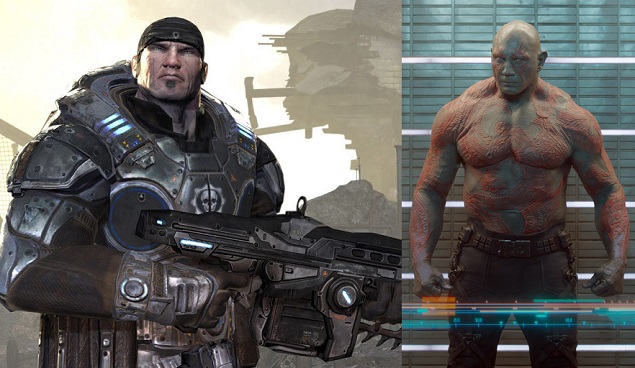 Made famous by the WWE, Bautista certainly looks the part of a space marine, with a physique that defies comprehension. Incidentally, if you're wondering where else you've seen him recently, Bautista was the charmingly literal Drax the Destroyer in Guardians of the Galaxy. Hmm - wonder if Drax's homeworld was called Sera?
10. Ajay Ghale from Far Cry 4
When we first got the mail saying that Sushant Singh Rajput was the face for Ajay Ghale, we laughed it off. But after looking at it again, we started to see the resemblance. It's highly unlikely that the creators looked for pictures of Indian actors until they found the one they wanted, and what most likely happened is that the model they hired just had similar features to Rajput. Until the model is named though, the Kai Po Che actor can claim credit for the look of Far Cry 4's protagonist, because there is more than a slight resemblance between the two.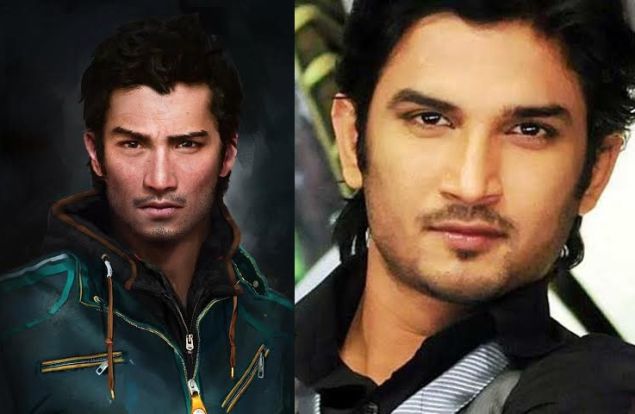 Who would you make your list of game characters inspired by famous celebrities? Let us know the comments.