December is usually a slow month for games, but this year is proving to be an exception. Not only will we see The Last Guardian — whose lengthy development rivals that of both Final Fantasy XV and Duke Nukem Forever - but we also see Mario's iOS debut in Super Mario Run, along with another entry in the superlative Don Bradman Cricket series. Here's what you should look forward to this month. 

Steep
Assassin's Creed and Watch Dogs publisher Ubisoft isn't quite done with the year. At E3 2016, announced Steep, a game where you snowboard, ski, or paraglide your way across the Alps. Combining an open-world (that every Ubisoft game seems to have these days) with online features such as multiplayer, leaderboards, and a game world shared by all players, Steep looks like a game worth checking out. Steep's release date is December 2 and it is priced at Rs. 3,499 on the PS4 and Xbox One. It's on PC too at Rs. 1,799, but not on disc, as Ubisoft has gone digital-only with all its upcoming PC games. If you're buying it internationally or in the US, Steep costs a steep $60 on all platforms.
The Last Guardian
After being in development for what seems like a lifetime, the third game from the team behind critically acclaimed hits such as Ico and Shadow of The Colossus is finally seeing a release at retail after many a delay. For some reason, Sony believes it shouldn't be making the game available at the same time the world over. The Last Guardian sports a December 6 release date in the US, a December 7 release date in India and Europe, while the UK gets it on December 9. It's Rs. 3,999 in India and $60 in the US. And yes, it's exclusive to the PS4 and PS4 Pro.
(Also see: PS4-Exclusive The Last Guardian Delayed to December)
Dead Rising 4
This irreverent zombie series sees the return of its original protagonist, but voiced by a new actor, which takes some time to get used to if you've been a fan of the earlier games in the series. Dead Rising 4 satirises Black Friday, consumerism, zombie apocalypses, and the horror genre in one fell swoop, or so developer Capcom Vancouver claims. The release date for Dead Rising 4 is December 6 on the Xbox One and Windows 10 PC. Expect a release on Steam, and on the PS4 in three months. Dead Rising 4's price is Rs. 3,990 in India and $60 in the US.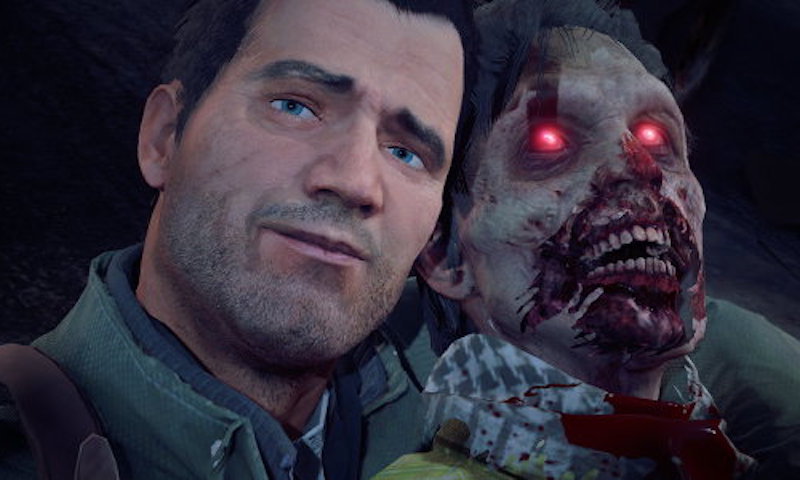 (Also see: Dead Rising 4 Could Come to the PS4: Report)
Super Mario Run
Nintendo wowed us with a surprise appearance at the iPhone 7 launch event. At the launch, it revealed Super Mario Run, an endless runner starring the company's mustachioed mascot. Super Mario Run's release date is December 15. It costs $10, on the US App Store and should be Rs. 620 on the Indian App Store - but players can try elements of the game's three modes for free, so you only pay after you're done checking it out. If you're on Android, fret not, it's coming to a device near you next year.
(Also see: Super Mario Run for iPhone and iPad Release Date and Price Revealed)
The Walking Dead: A New Frontier

The Walking Dead has made zombies a permanent fixture even outside of gaming. First announced as The Walking Dead Season 3, it's now been renamed The Walking Dead: A New Frontier. Developed by Telltale Games, it is another season of the episodic adventure, not too dissimilar to its latest effort starring Batman. The Walking Dead: A New Frontier release date is December 20 on digital storefronts, with a disc release early next year. Keep in mind that the disc version will only have the first episode, and you will still have to download the remaining ones. The Walking Dead: A New Frontier price is $25 in the US on all platforms, while in India it is Rs. 2,497 for the PS4, and Rs. 619 on Steam. At the time of writing, the Xbox One price for The Walking Dead: A New Frontier has not been announced.
Don Bradman Cricket 2017
The latest entry in one of the best cricket franchises of recent memory, Don Bradman Cricket 2017 also promises to be its biggest instalment yet. It brings a new lighting system, greater realism in player models, and a larger degree of control in customisation versus previous games. Don Bradman Cricket 2017 release date is December 22 for the PS4 and Xbox One, and it is priced at Rs. 3,999 in India. It will be $60 in the US, provided it gets a release there. As for the PC version, much like Ubisoft and EA, developer Big Ant may not bring it on disc - the release is expected on January 22. 

(Also see: Don Bradman Cricket 17 Price in India and Release Date Confirmed)
Other notable releases this December include Stardew Valley, which will be making its way to the PS4 and Xbox One on December 13, while the Wii U's Super Mario Maker will hit the 3DS on December 2, and gangster sim Yakuza 6 will see a Japan-only release on December 8. What are you buying this December? Or has the onslaught of November left you not wanting to bother with anything else? Let us know via the comments.
Affiliate links may be automatically generated - see our ethics statement for details.