It's the tenth day of the Steam Summer Sale and the deals keep coming. A fantastic looking role-playing adventure, a gory shooter, and an interstellar strategy are just some of the games you need to get.
1.Final Fantasy XIII ($7.99, 50 percent off)
What was once a console-only game found its way to PC last year. Don't let the "XIII" in the name fool you though, you can jump into this with no knowledge of Final Fantasy games. Final Fantasy XIII has perhaps the best battle system in any game in the series. Though it's a 60GB download, there's a surprisingly decent narrative that will keep you playing. Just bear in mind that the system requirements are somewhat steep. Windows only.
2.Homeworld Remastered Collection ($13.99, 60 percent off)
Wage galactic war in this real-time strategy. This remastered collection has Homeworld and Homeworld 2 spruced up and playable on modern PCs, now with a revamped UI and multiplayer. It promises to be one of the cheapest time sinks on Steam at the moment. You'll need to be on Windows to play it though.
(Also see: How to Get the Best Deals in the Steam Summer Sale)
3.Sniper Elite 3($14.99, 70 percent off)
This tactical third person shooter is set in World War II. With an array of missions that reward stealth over out and out combat and kills that show bullets hitting your enemy's vitals in graphic detail, Sniper Elite 3 has enough going for it to warrant a purchase. The fact that it's 70 percent off just sweetens the deal.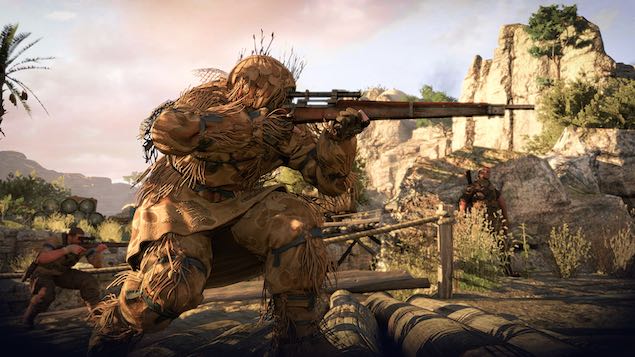 4.BattleBlock Theater ($1.49, 90 percent off)
This game has you jumping from one platform to the next while avoiding a host of obstacles for the enjoyment of an audience made up of cats. It's weird premise, smart art direction, and dark humour make BattleBlock Theater a must play. And at 90 percent off, there's no reason not to. Works on Windows, OS X, Linus, and Steam OS.
(Also see: Valve Now Offering Steam Game Refunds for 'Any Reason')
5.Hotline Miami 2: Wrong Number ($10.04, 33 percent off)
Sequel to one of 2012's best games, Hotline Miami 2: Wrong Number is more of the same twitchy arcade goodness that we know and love. Each level has you decimating enemies with a single hit, if you get hit yourself, it's game over, making it an addictive game that has you dying often. Coupled with an intriguing tale and you have a competent follow up to its predecessor.
What did you buy during the Steam sale? Tell us via the comments.
Affiliate links may be automatically generated - see our ethics statement for details.