Day seven of the Steam Monster Summer Sale has a stealth game, three stellar role-playing games, and Game of Thrones as our picks. If you're confused with the deals available, this is what you need to get.
1.Metal Gear Solid V: Ground Zeroes ($4.99, 75 percent off)
With Metal Gear Solid V: The Phantom Pain slated for a September 15 PC launch, now is as good a time as any to get acquainted with what to expect. Ground Zeroes is a two hour long prologue set in an open-world military base that has you rescuing hostages. You'll don the role of series super spy, Big Boss and along the way, unravel a convoluted tale of betrayal. At 75 percent off, it's well worth checking out if you're on Windows.
2.South Park: The Stick of Truth ($13.59, 66 percent off)
A heady blend of role-playing and satire, this is the first game based on the South Park TV series worth checking out. From jokes on flautulence to meta-humour, everything you know and love about the TV show is right here. At a 66 percent discount, there's no reason not to dive in.
(Also see: How to Get the Best Deals in the Steam Summer Sale)
3.Game of Thrones - A Telltale Games Series ($14.99, 50 percent off)
Aside from being a series of books and a long-running TV show, there's a video game based on George R.R. Martin's gritty fantasy. This episodic adventure spans six episodes and has a slew of choices and outcomes that make it a treat to play. The low system requirements and 50 percent discount sweetens the deal.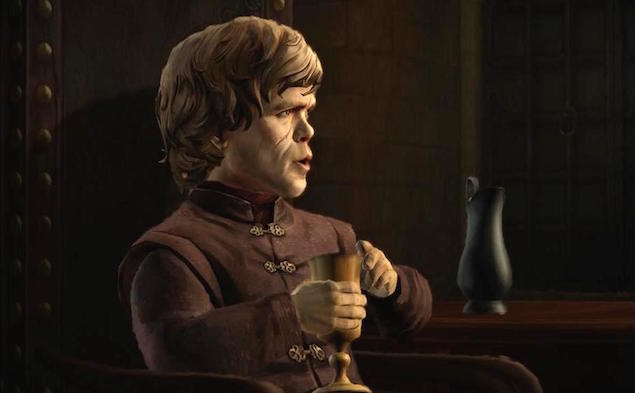 4.Pillars of Eternity($30.14, 33 percent off)
This Kickstarter success has been available for awhile now but it's rarely been discounted on Steam. Featuring hundreds of hours of content in an old school RPG trappings replete with an isometric perspective and oodles of menus,this is a game no fan of the genre should miss out on.
(Also see: Valve Now Offering Steam Game Refunds for 'Any Reason')
5.The Elder Scrolls V: Skyrim ($4.99, 75 percent off)
Quite possibly the best example of open-world role-playing goodness we've ever seen. Skyrim lets you forge your own adventure in a world replete with dragons, trolls, and all sorts of monsters that wouldn't be out of place in a Lords of the Rings movie. With a wealth of community support and a slew of modifications, Skyrim is a must-have. Even more so at 75 percent off.
Which games did you buy in today's Steam sale? Tell us via the comments.
Affiliate links may be automatically generated - see our ethics statement for details.