It's the ninth day of the Steam Summer Sale and the deals keep coming. An episodic take on a classic horror franchise, two wildly different open-world adventures, and a crime thriller make the list of what you need to get.
1.Assassin's Creed® IV Black Flag ($11.99, 60 percent off)
Arguably the best game in Ubisoft's long-running series that has you wearing a cowl, jumping from ledges and stabbing people, because it's set during the Golden Age of Piracy. You'll commandeer your own ship and indulge in naval combat all while partaking in one of the better narratives in the Assassin's Creed universe in the longest time. Windows only.
2.L.A. Noire ($2.99, 80 percent off)
This stunning representation of late 1940s Los Angeles has you in the role of a detective solving a slew of cases across a variety of police department bureaus such as arson, vice, traffic, and homicide. Along the way you'll piece together clues and interrogate suspects as you unravel a rather unsettling conspiracy. At an 80 percent discount, there's no reason not to check this out.
(Also see: How to Get the Best Deals in the Steam Summer Sale)
3.Saints Row IV: Game of the Century Edition ($7.49, 75 percent off)
One of the most outrageous open-world games in the longest time, Saints Row IV has you as the president of the US in an insane plot to save the world from a burgeoning alien empire. Along the way you'll have access to a host of over the top weapons including a gun that shoots dubstep music. Yes, it's quite crazy. Well worth if you have a Windows PC.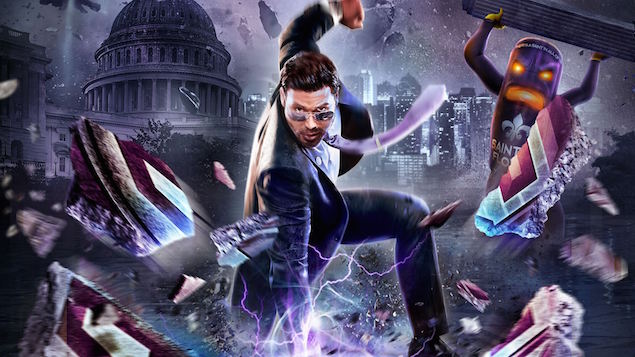 4.Resident Evil Revelations 2 ($16.74, 33 percent off)
While we're yet to see the next mainline instalment in the Resident Evil series, we'll have to make do with Resident Evil Revelations 2. It takes place between the events of Resident Evil 5 and Resident Evil 6, and serves to convolute events of the franchise even further. But with stealth elements, old-school gunplay and intriguing characters, the wait for Resident Evil 7 has been made a whole lot more palpable.
(Also see: Valve Now Offering Steam Game Refunds for 'Any Reason')
5.The Stanley Parable ($3.74 75 percent off)
Stanley Parable is a rather short game. And it's one that can't be explained for the fear of spoiling it. What we can say though, is it's a stunning commentary on player choice and has you thinking more than most other pieces of digital entertainment would long after you're done. It was worth it at full price and even more so now that it's 75 percent off. With low system requirements, most Macs and Windows PCs can run this just fine.
Affiliate links may be automatically generated - see our ethics statement for details.
For the latest tech news and reviews, follow Gadgets 360 on Twitter, Facebook, and Google News. For the latest videos on gadgets and tech, subscribe to our YouTube channel.