Day four of the Steam Monster Summer Sale has some quirky additions to the line up. If you're confused with the deals available, check out our picks of the best of what's on offer right now.
1. Call of Duty: Advanced Warfare - Gold Edition ($29.39, 51 percent off)
Call of Duty games rarely get discounted. Even more so if they're the most recent ones, which is what makes Call of Duty: Advanced Warfare - Gold Edition such a steal. Not only does it include the base game which features a fantastic single-player campaign but it also has Havoc, the first downloadable content pack for Advanced Warfare, featuring zombie co-op mode, four new multiplayer maps and two new weapons. Windows only though.
2. Grim Fandango Remastered ($7.49, 50 percent off)
This recently re-released classic shows that great gameplay can still hold up amidst newer, more current takes on the adventure game genre. It's is a remake done right - it respects the source material, brings it up to date for modern hardware and adds a little extra as well, what with support for Windows, OS X, SteamOS, and Linux.
(Also see: How to Get the Best Deals in the Steam Summer Sale)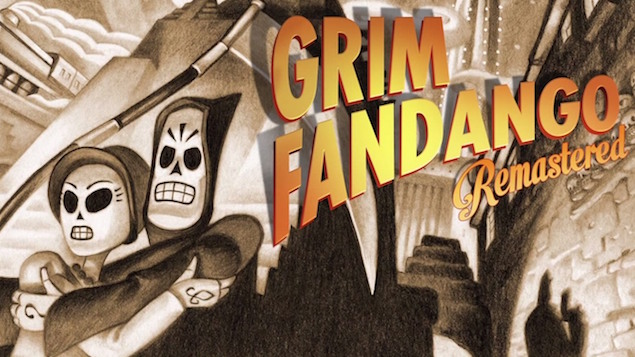 3. Fable Anniversary ($8.74, 75 percent off)
One of the more prominent games to feature an element of choice and consequence, Fable Anniversary is a remaster of the cult classic action role-playing game set in the quirky world of Albion with a new lighting system, slick new interface, all new textures, models and gameplay. At 75 percent off, it's well worth the price of entry. Keep in mind that it's for Windows only.
4. The Vanishing of Ethan Carter ($6.79, 66 percent off)
This first-person adventure focuses on solving mysteries in a fresh setting. You're a detective who can communicate with dead and find yourself on the trail of a missing boy, Ethan Carter. There's a strong focus on narrative over puzzle solving, complete with a photo-realistic aesthetic, which makes it worth looking into if you're craving something more than the usual violence-packed games.
(Also see: Valve Now Offering Steam Game Refunds for 'Any Reason')
5. Transistor ($4.99, 75 percent off)
This sci-fi themed role-playing game features a great setting, gripping plot, and smart combat system. At 75 percent off, it's cheaper than what it costs on iOS (where it released just this week). Considering that Transistor runs on almost anything with 4GB of RAM (Windows, SteamOS, Linux, and OS X) and you have no reason not to check it out.
Which games did you buy in today's Steam sale? Tell us via the comments.
Affiliate links may be automatically generated - see our ethics statement for details.