Day four of the Steam Monster Summer Sale has some quirky additions to the line up. If you're confused with the deals available, check out our picks of the best of what's on offer right now.
1.Dishonored ($4.99, 75 percent off)
With Dishonored 2 just announced, its prequel finds itself deeply discounted on Steam. This Windows-only stealth game has a host of gameplay options, allowing you to mix up brutal melee combat with arcane magic, or if you choose, you can traipse through Dishonored without killing a single soul, making it one of the better stealth and action games we've played in the longest time.
2.Shadowrun Returns ($2.99, 80 percent off)
This isometric tactical strategy game with RPG elements is an immersive experience thanks to its deep combat, fantastic environments and near hypnotic music. Throw in a setting that fuses magic and sci-fi and you have a game worth infinitely more than the 80 percent off it's demanding on Steam right now. Works on Windows, SteamOS, Linux, and OS X.
(Also see: How to Get the Best Deals in the Steam Summer Sale)
3.Bioshock Infinite ($7.49, 75 percent off)
Ah Bioshock Infinite. Part exploration, part action, all engrossing. With a fantastic narrative to egg you on and a myriad of combat options ranging from unleashing a swarm of bees to bog standard guns, Bioshock Infinite is great to play. The fresh premise of a city in the sky in 1912 and time travel mechanics make this worth checking out. At 75 percent off, you have no excuse. Runs on Windows, OS X, Linux, and Steam OS.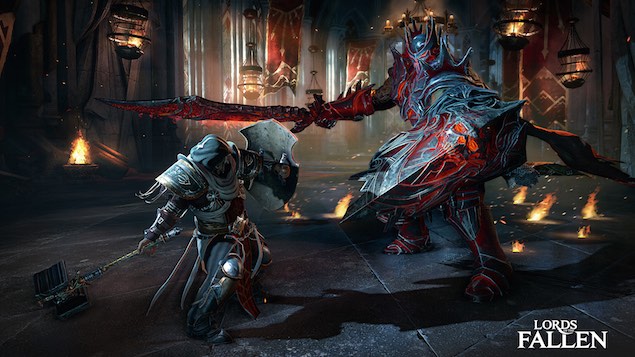 4.Lords of The Fallen ($19.99, 60 percent off)
Lords of The Fallen plays a lot like Dark Souls, which is to say it's tough, unforgiving and if you're the sort looking for not much of a challenge, you will find quite the opposite here. But with satisfying combat and intricate environments, it's a third-person adventure that's worth checking out if your Windows machine can run it.
(Also see: Valve Now Offering Steam Game Refunds for 'Any Reason')
5.Dead Rising 3 Apocalypse Edition($19.99, 60 percent off)
This Xbox One launch title found its way to the PC after the exclusivity period lapsed, ensuring you can decimate zombies by the truckload without owning Microsoft's latest console. With four additional downloadable content packs and a 60 percent discount, there's no reason not to check out this game from the company that brought us Resident Evil.
Which games did you buy in today's Steam sale? Tell us via the comments.
Affiliate links may be automatically generated - see our ethics statement for details.