While the jury is still out on whether your should buy Star Wars Battlefront, in case you're taking the plunge, then the difference between the console and PC versions is very palpable. Our initial impressions piece was based on the PlayStation 4 (PS4) and Xbox One builds. We weren't exactly convinced that current consoles have what it takes to do justice to developer Dice's take on Star Wars, and after playing it on the PC, we were convinced. Here's what you need to know.
(Also see: Star Wars Battlefront Beta: 10 Things You Need to Know)
The graphic options aren't science fiction
Before getting into a match we found ourselves tinkering with the myriad of options available. From the ability to modify profiles to suit colourblind gamers, to setting the quality of the rocks and grass you'll see, the choice and flexibility in options is welcome. It might not have the degree of control you'd see in Grand Theft Auto V, but it's good enough to allow for a smooth experience regardless of your computer.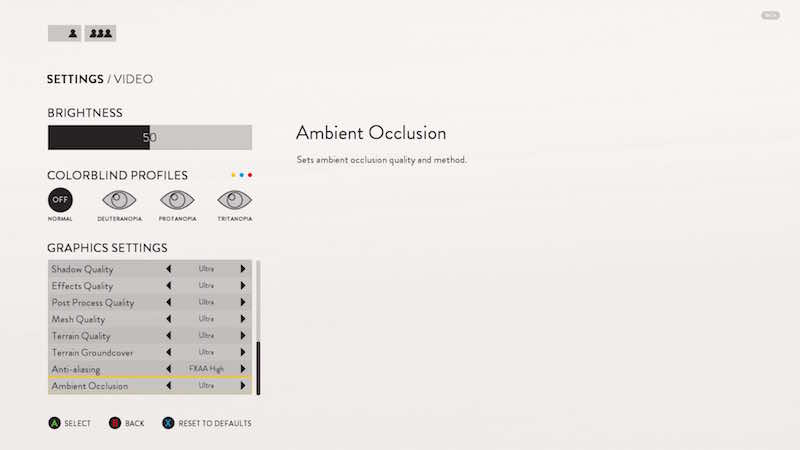 These are the resolutions you are looking for
Our test machine consists of an i5 3470 processor(3.2Ghz), 16GB RAM, Nvidia GTX 980Ti, Asus PB279Q monitor and a 500GB SSD on Windows 10. On this machine, the game was playable at a gorgeous 4K resolution with all details turned up to the maximum. However we were restricted to just 40 frames per second (fps) most of the time. Heavier sequences that involved running from turret fire, AT-AT Walkers, and TIE fighters saw the frame rate drop to around 27fps. That's not unplayable, but it's not exactly pleasant either.
(Also see: Star Wars Battlefront Beta: Is It the Game You've Been Looking For?)
Dropping the resolution to 1440p, with all other visual settings maxed out, led to an immediate improvement. Most firefights saw a steady 70fps and at the worst, we were limited to a frame rate of 60fps. Needless to say 1080p saw an even bigger boost, as we averaged close to 95fps even in the most trying of circumstances.
Interstellar eye-candy
In terms of image quality, the PC version is an improvement over consoles, albeit in varying degrees. With the PS4 version outputting at 900p and the Xbox One version being 720p, 1080p on the PC yielded a slight and at times negligible difference. At 4K however, the difference was very obvious, with sharp, gorgeous visuals. But much like Metal Gear Solid V: The Phantom Pain, 1440p is the sweet spot between eye candy and the fluidity that's crucial for a multiplayer shooter like Battlefront.
Also, the lighting is a lot better on the PC version. Even dropping details to medium resulted in lens flares that would give JJ Abrams an inferiority complex. At resolutions above 1080p the terrain looks superb. Be it the rocky battlefield of Sullust or the snowy environs of Hoth, the world of Battlefront is deeply immersive, as if you're playing a part in a movie from the series.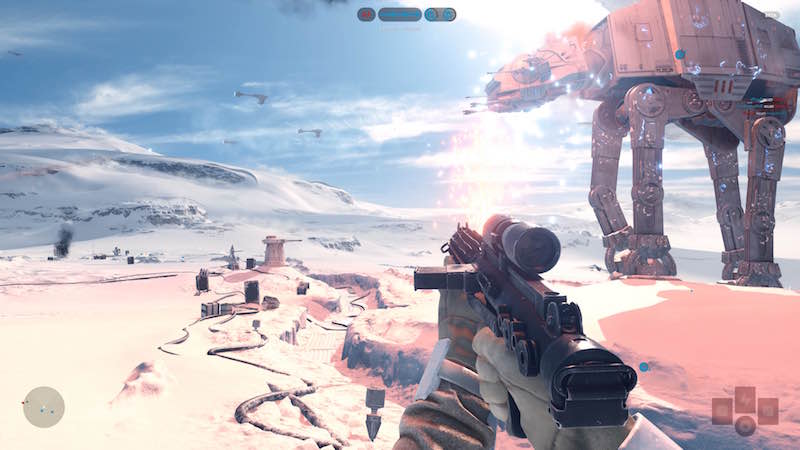 Our only concern is the community. There are cheaters galore already. Ever so often when in a match the game would inform us that players have been banned. If Dice is able to successfully plug this issue it would lead for a better experience for all and sundry.
From our time with the beta, it appears that if you must get Star Wars Battlefront you can't go wrong with the PC version. Keep in mind though, that it's only available via EA's Origin storefront, making it imperative that you have a beefy Internet connection to give it a go.