Star Wars Battlefront is what happens when big first-person shooters like Battlefield are set in the Star Wars universe. The game is a sci-fi styled multiplayer shooter that is inspired by key moments in the movies.

The new version of Star Wars Battlefront is the third game in the series, and it has been developed by EA Dice, the developer behind Battlefield and Mirror's Edge. Star Wars Battlefront 2015 gets its public outing is this week, ten years after the last game in the series. Here's everything you need to know about it.
1.You don't have to pre-order the game to play it.
Unlike betas for Destiny and Call of Duty: Black Ops 3, entry to the Star Wars Battlefront beta is free for all. No invites, no pre-orders, and none of the usual shady practices to force you to check it out. Simply download it on the day.
(Also see: Star Wars Battlefront Beta Is Best Played on the PC)
2. It's on all platforms.
Much like Rainbow Six Siege, PS4, Xbox One, and PC (Windows) will be able to play it at the same time. While they won't be get to play against each other, it's still a welcome piece of news, allowing you to choose your platform of choice with ease.
3. Here's where you can get it.
PC owners can preload the beta from 1AM PT (1:30PM IST) on Wednesday, October 7 via Origin.
PS4 and Xbox One users will have to check PSN and Xbox Live on October 8.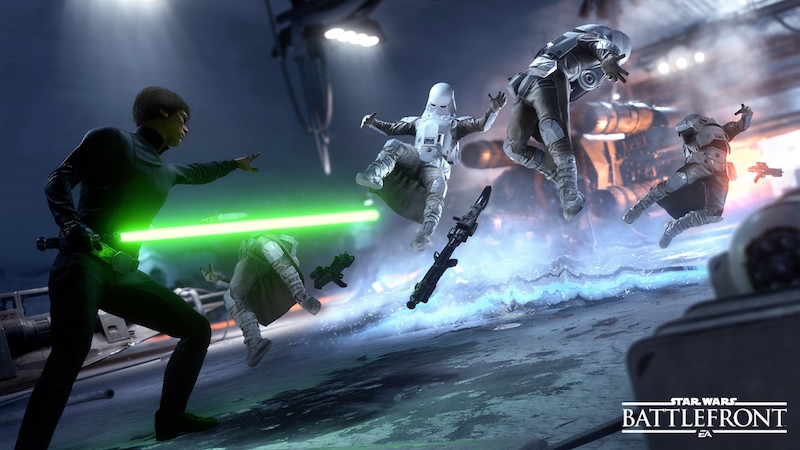 (Also see:Star Wars Battlefront Beta: Is It the Game You've Been Looking For?)
4. Be prepared to spend time downloading the game.
Star Wars Battlefront is a 7GB download for Xbox One and PS4 owners while the PC version should work out to around 11GB. Though PC players can preload the game a day earlier, anyone on Microsoft or Sony's console will have to start the download on the release date, October 8.
5. It's not open for everyone at the same time.
The Star Wars Battlefront Beta will be available on October 8 and will end on October 12. Time and platform will vary as per region. If you want to know what time it opens for sure, follow the developer account on Twitter.
6. Playing it on PC? Prepare to upgrade.
The specifications for Star Wars Battlefront are on the higher side.
Star Wars Battlefront Beta Minimum Specs:
CPU: Intel i3 6300T or equivalent
RAM: 8GB RAM
GPU: ATI Radeon HD 7850 2GB or Nvidia GeForce GTX 660 2GB - DirectX 11.0
OS: 64-bit Windows 7 or later
Star Wars Battlefront Beta Recommended Specs:
CPU: Intel i5 6600 or equivalent
RAM: 16GB RAM
GPU: AMD Radeon R9 290 4GB or Nvidia GeForce GTX 970 4GB - DirectX 11.1
OS: 64-bit Windows 10 or later
7. You don't need to be online to play it.
Yes, you read right.
"The beta will consist of both our offline and online modes including co-op and split-screen co-op, and it will take place on PlayStation 4, Xbox One, and via Origin for PC," said Mathew Everett, Community Manager for the game in a post on the game's official site.
(Also see: Star Wars Battlefront Beta Will Let You Play Offline, No Invites Needed)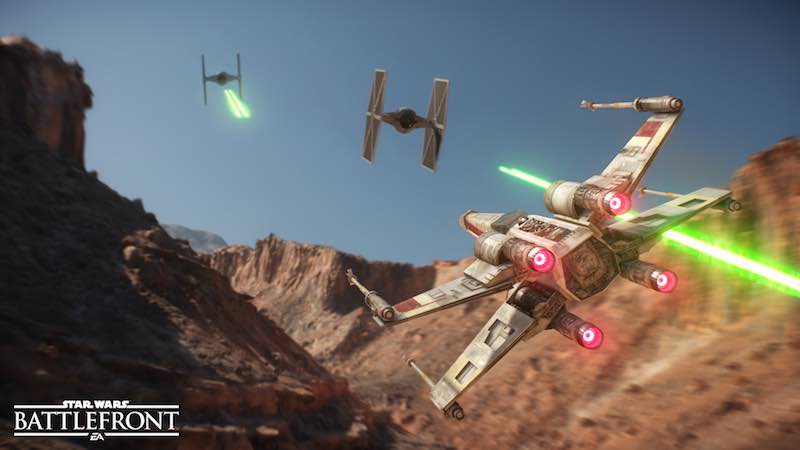 8. Play as Luke Skywalker and Darth Vader
And take part in iconic battles from the series. Star Wars Battlefront beta will feature Walker Assault on Hoth, a 40-player multiplayer battle featuring Rebels and the Empire, Survival Mission on Tatooine, where you and a Rebel friend must fight back waves of Imperial forces and Drop Zone on Sullust, an 8 on 8 mode that has you fighting for control of escape pods.
(Also see: Star Wars Battlefront Beta Will Let You Play as Darth Vader)
9. There is a level cap
You can advance to level five. Once you hit the level cap you'll no longer be able to progress to higher levels, though you'll still be able to unlock items. Stats and progression will not carry over to the final game.
10. You can use a bunch of vehicles
These include an X-wing, A-wing, TIE fighter, TIE Interceptor, AT-ST and a Snowspeeder. The AT-AT Walker's weapon systems will be at your disposal as well.
Do you plan on playing the Star Wars Battlefront beta? Let us know via the comments.
Affiliate links may be automatically generated - see our ethics statement for details.